We here at PAPERMAG.com are devoting the final week of our January Health & Wellness month to interviews with awesome plus-sized models who are challenging body norms, one misconception and major campaign at a time. Check back every day this week for more insights on the industry, new burgeoning body-positive movements to check out and more to kickstart your year the right way.

24-year-old New York-based model Anita Marshall has been in everything from catalogs to Marie Claire and has been loving every minute of it -- but she should, as she's worked hard to prove the people who originally called her "too big" wrong. As such, we knew we had to chat with the persistent and eternally optimistic beauty about everything from shunning societal expectations to swimsuit modeling (in the cold no less), and then some.
photos originally appeared in Marie Claire
Were there any particular people/experiences that prompted you to model?
I was approached by a casting director maybe two years before I signed with my agency. He emailed me saying he wanted me to come to a "private casting" for one of the biggest modeling shows on television, so when I read the message I remember not being able to speak I was so excited! I ran downstairs, almost breaking my ankle, squealing and trying to tell my mother the good news. So we scrounged up what little money we could and went to New York City.
I arrived to the casting and it was massive, there had to be 600 of us. After a few hours I was called into a room with about 50 other women and we were told to walk up to the panel. I walked up to the front of the room and began my short bio, but after I said my weight, one of the women at the table said, "she's too big" and then thanked me for my time. I was devastated, I felt like a failure because here I was with this huge opportunity and I blew it.
So I went back to Boston and continued working as a makeup artist, [though Mindy], my coworker at the time, would always ask why I wasn't a model. After telling her about my first -- and what I thought would be my last -- modeling experience, she told me to try it one more time. I laughed it off for months, but she [kept] persistently asking, so finally I said ok. So thank you Mindy for your persistence!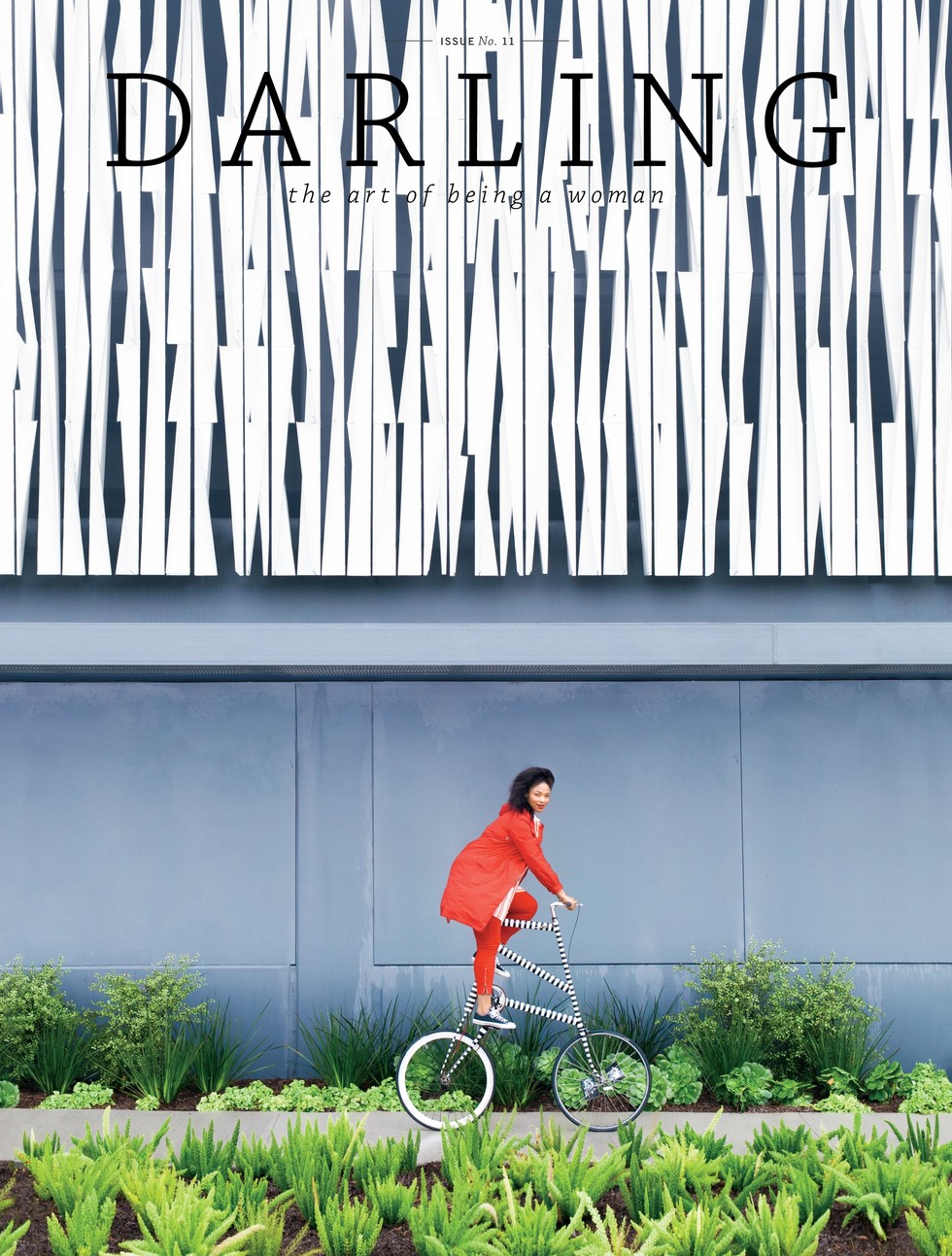 What have been the biggest surprises (good and bad) you've discovered about the modeling and fashion industries since you started? Are there any misconceptions you'd like to correct?
Yes! Everyone is so nice! The bookers, producers, stylists, photographers, makeup and hair stylists. Everyone I've worked with has been exceptional. Before working in the fashion industry I would hear stories about it being a nightmare. Luckily they were wrong, at least [in regards to my personal] experience.
What has been the modeling job you've been most proud of? Why?
I am honestly proud of all of my work because it has all helped shape me into the model I am today. Each job has helped me in one way or another whether it was learning how to nail a jumping shot or being able to model swimsuits in freezing temperatures.
It seems like plus-size models have finally been getting more attention lately. Have you noticed a real shift in opportunities (i.e. more jobs/castings) or is it only more media attention without more jobs?
My personal experience has been super positive. I see brands paying more attention to plus size. Growing up there were a handful of stores that carried my size at the time a 22 and they were typically muumuu's and high-waisted jeans. In 2016, I see such a huge difference in accessibility to fashionable clothing and that of course means more work.
How do you feel about terms like "curvy" and "plus size"? Especially seeing as how there are both advocates for the term and people who want to ban it?
Neither term bother me! You should be able to refer to yourself however you want. I consider myself a curvy woman but no matter what size you are you have curves! At the end of the day I am a model no matter my physical make up.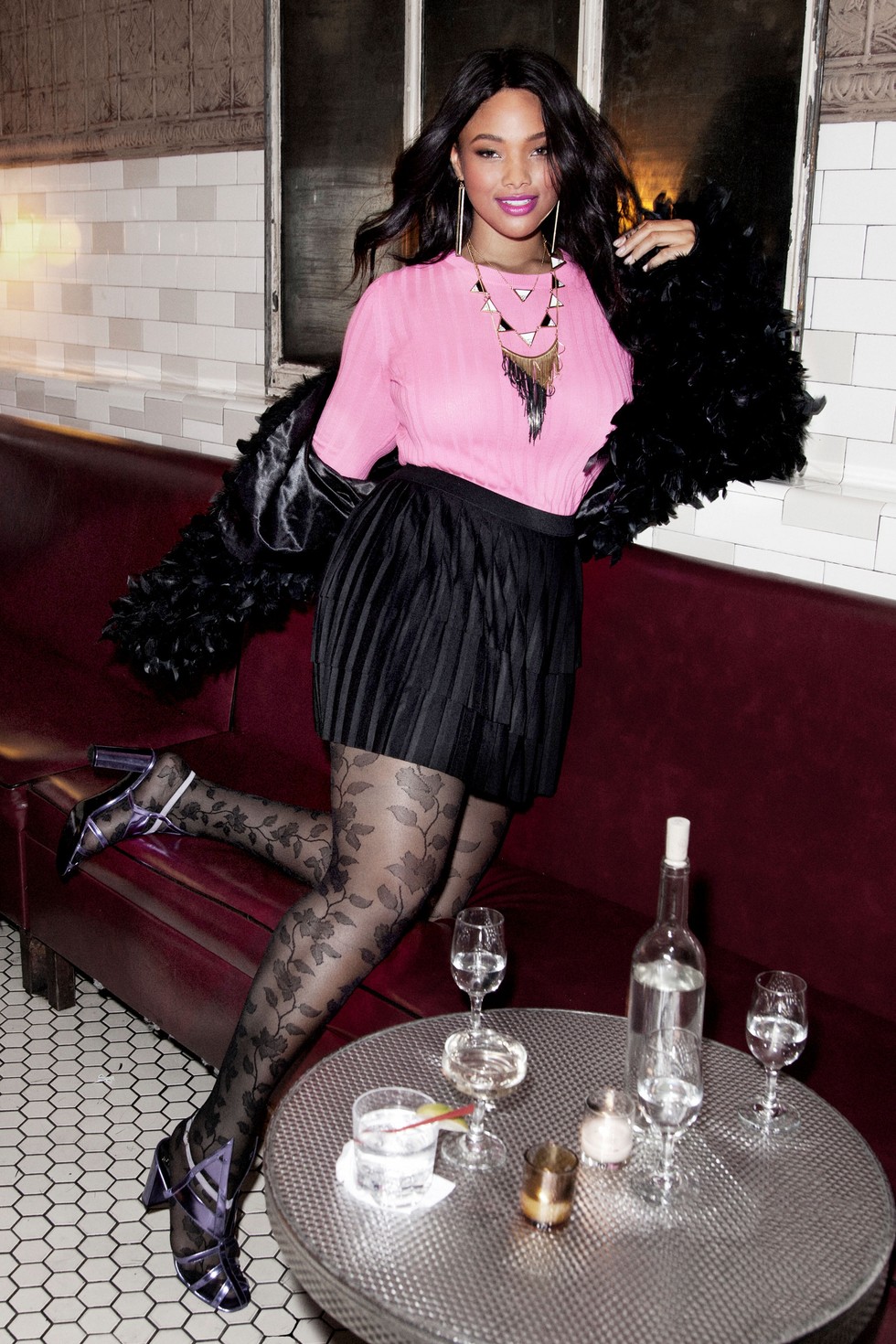 Do you have advice for young girls trying to get into the industry? Or girls who even just want to be more body positive?
My advice for young girls is to never give up and to always stay true to yourself. I almost let the opinion of one person have control over my career. As for anyone wanting to be more body-positive (not just women!) it all beings from within. I was searching for acceptance from society and the people around me, when it was me who I really needed to get it from.