American Apparel Is Selling An Amazing "Make America Gay Again" Hat
We're really loving all these flips of Donald Trump's "Make America Great Again" hats -- whether it be a Home Depot employee's heady assertion that America may have never actually been all that great or American Apparel's brand new "Make America Gay Again" cap.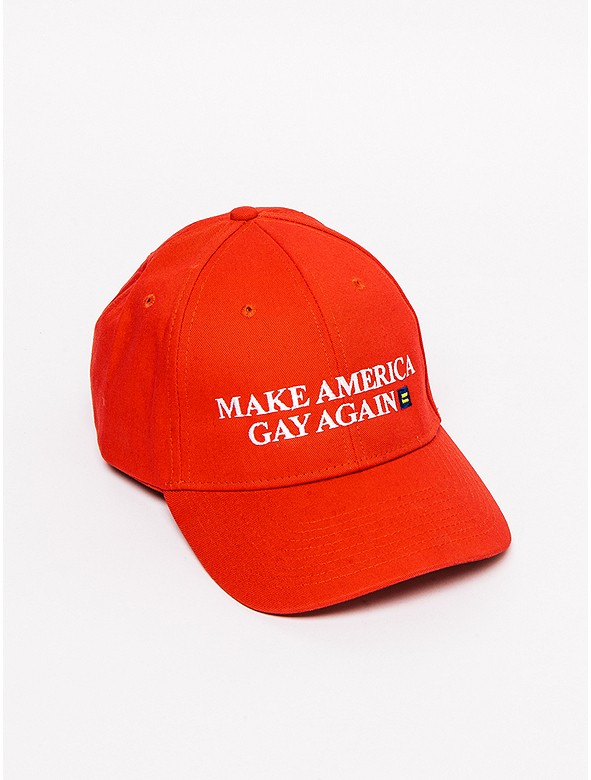 That's right, the always provocative folks behind your favorite disco hotpants have teamed up with the Ally Coalition and the Human Rights Campaign on a new collection that capitalizes on their "Legalize Gay" t-shirts from a few years ago. Including shirts, totes and one badass hat that reclaims the States as a sweet spot for all sexualities, 30% of the proceeds will also go "towards the Equality Act and the ongoing struggle to end LGBTQ discrimination." Which feels especially poignant for a year filled with discouraging anti-LGBTQ legislation. Buy your very own here.
[h/t HRC]