Human rights attorney and activist Amal Clooney has been traveling to Yazidi refugee camps in Greece currently stationed in Greece, where she's hoping to shine a spotlight on the Yazidi Genocide occurring at the hands of the ISIS.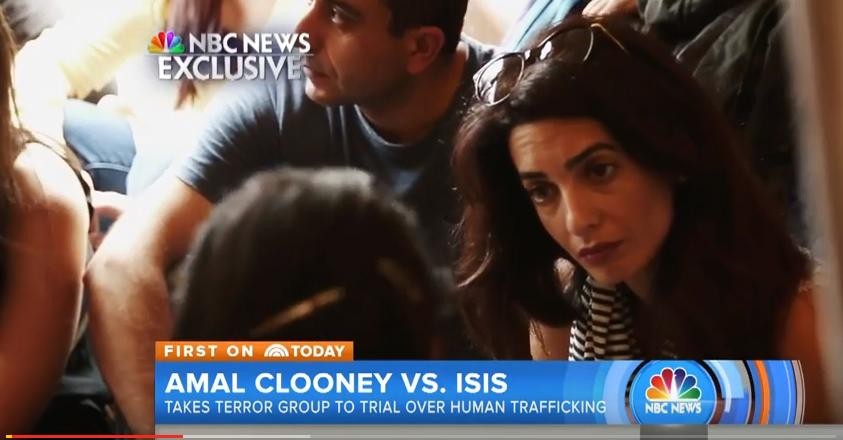 Since 2014, with their takeover of Syria and Iraq, ISIS has driven out the Yazidi people from their ancient land of Northern Iraq, and have slaughtered more than 5,000 Yazidi civilians, while raping and enslaving thousands of Yazidi women; there are thought to be around 3,200 civilians in ISIS capitivity.
These atrocities by ISIS are part of a so-called "conversion campaign" against the Yazidis, whose religion centers around worship of God's chief angel Melek Taus, "The Peacock Angel."
Clooney, who was born in Beirut, Lebanon, and whose family is composed of Sunni Muslim and Druze backgrounds, has called out the United Nations for its inaction in assisting the Yazidi people, stating in a speech at the UN, "I'm ashamed as a human being that we ignore their cries for help."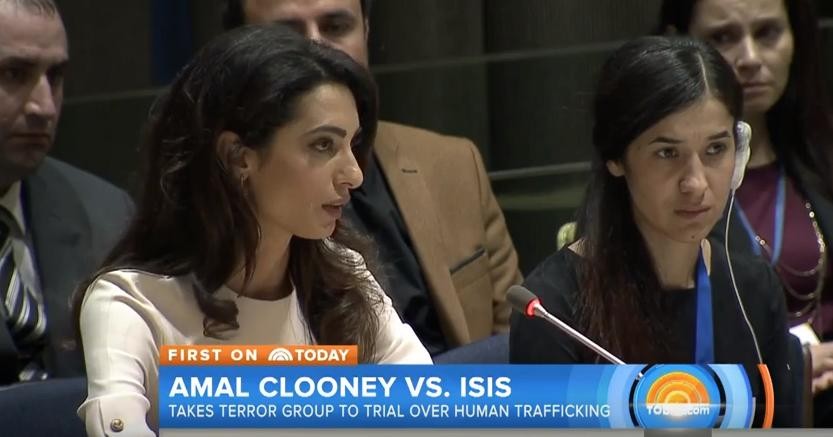 Clooney has called on the UN to try ISIS commanders for crimes against humanity, namely genocide.

When interviewed by TODAY, Clooney was asked by ISIS leaders should be brought to court, instead of being "bombed out of existence."
It's not enough; you can't kill an idea that way. I think one of the ways to take action against that is to expose their brutality and their corruption, and partly, you can do that through trials.
Clooney is working directly with a Yazidi woman named Nadia, a former Iraqi farm girl, who has become the voice of testimony for her oppressed people against ISIS; the Yazidi refer to Nadia as "the future."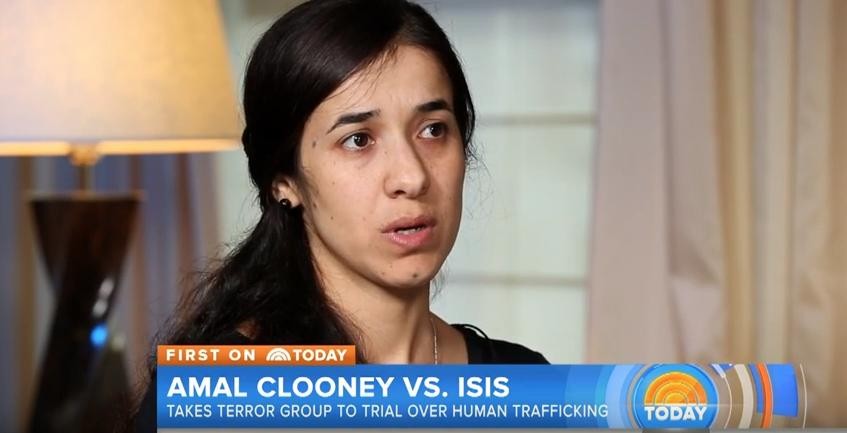 Mrs. Clooney was so moved by her story, in fact, that she brought her to her home, allowing her to decompress and recount her horrifying experience, which solidified Clooney's involvement.
In her interview, Nadia describes every male in her village being killed, including six of her brothers, and then her mother; she was then sold as a sex slave to an ISIS commander.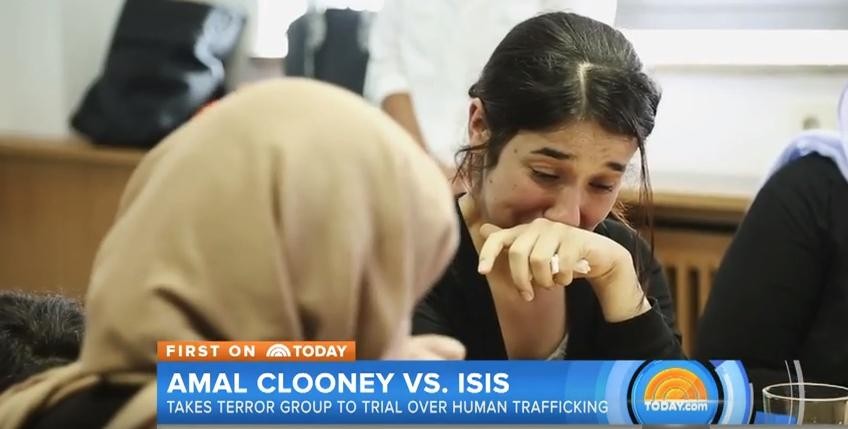 When asked about ISIS' new threats against her, for speaking out about the crimes, Nadia stated "Yes, I put my own life at risk, but I don't have a life without giving hope to other victims." Nadia's bravery was commended by the UN, who named her a Goodwill Ambassador on Friday.
Clooney acknowledges the great risks her own involvement harbors, which she has discussed with husband George Clooney, as well as her family.
"This is my work," Clooney said.
Watch the full interview below.