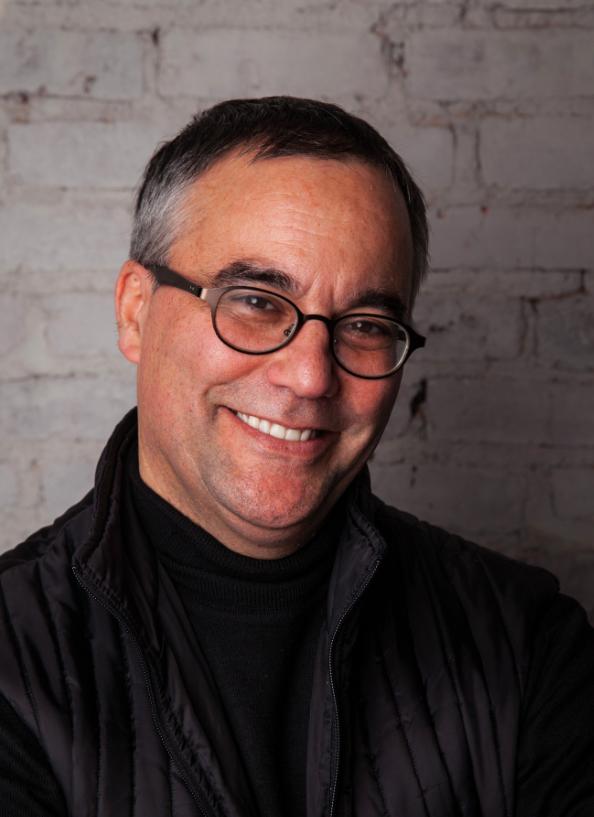 Ever since Chris Cannon shuttered Convivio and Alto--the glam Midtown restaurants he opened and retained in his breakup with chef Michael White--in 2011, we've been wondering what the wine-savvy restaurateur's next move would be. Luckily he's landed in the West Village, at bi-level newcomer
all'onda
, a subtly Japanese-spiked Venetian restaurant in collaboration with chef Chris Jaeckle. Here he talks Japanese-Italian synergy, discovering offbeat wines and downtown's welcome change of pace.
What made you want to work with Chris Jaeckle?
After a while you have a good sense about people. Chris is a technically gifted cook who is professional and passionate about what he does. For him it's not about the narcissistic impulses of being a big chef but a craftsman first. He realizes you have to cross your T's and dot your I's before you get credit. The fact he wanted to do an Italian restaurant got me excited. Over the years I've come to find Italian food is closest to my heart and what I like to eat every day. I just finished making 10,000 meatballs. I cook in big batches for my family so when I'm not around they have something to eat.
all'onda is an Italian restaurant but it has Japanese inspirations. How was that concept spawned?
Chris is obsessed with his Japanese knives and with his background at Morimoto it made sense. Listen, in Italy you go to any three-star restaurant and there are Japanese cooks everywhere. Crudo didn't come from Italy; it came from Japan and Italians infused and adapted it into their cuisine. And people are telling me the best Italian restaurants are now in Tokyo. There's a huge fascination for all things Italian in Japan and for all things Japanese in Italy. Their food philosophies are the same. Both cultures find the best product they can and don't manipulate it or transform it into anything. They just let the food talk.
So like the kampachi I enjoyed, with red Kuri squash, pepperoncino and soy, the dishes are ultimately ingredient driven.
Effectively, the Japanese influence is minimal. It's just taking certain techniques, like marinating fish, and rethinking it through the Japanese lens. So in a traditional risotto we'll throw in sake leaves for an extra burst of flavor. In the tortellini, a classic Italian dish, we use dashi so there's this bonito flavor. With the rind of Parmesan it makes for something deep and interesting. Venice was the portal for so many cultures being introduced to the Italian table--rice, black pepper, curry, cinnamon, saffron, pine nuts. Italy was an empire and an empire absorbs. Japanese was a logical step in extrapolating Venetian seafood. Who needs another Italian restaurant?
Wine has long been one of your passions. What has you excited about the list at all'onda?
It focuses on the regions north of Tuscany--Liguria, Piedmont, Trentino, Alto Adige. It forces you to dig and look more carefully for a Bianco di Custoza you might not have found if you weren't looking. Sometimes people just go for the big names and fads. We have wine from little-known appellations so you can find something that's great but reasonably priced if you're not only after Bruncello di Montalcino.
Diners have become so much more educated about wine since you first started in the industry.
There were no sommeliers in New York in the 1980s. If you were a GM you did the wine list, too. Wine is all about tasting and after you've been doing it so long you have an innate understanding and can immediately tell if it will go with a certain dish. Some somms go for obscurity just for the sake of obscurity, but there's great stuff everywhere.
Where do you like to eat and drink off the clock?
Franny's and Roberta's. Casual but accurate food is something that makes me happy. You don't need all the fancy schmancy stuff.
Convivio and Alto were of another era, where fine dining had a different meaning
.
Even back at L'Impero [pre-cursor to Convivio] we did four courses for $48. We were trying to change fine dining. There's no reason you should have to spend $95 per person to eat well. At all'onda we're using dorade, skate, short rib--stuff that doesn't force you to spend $40 an entrée, but that we'll do our damndest to make great.
Judging by the packed dining room it's working.
A restaurant is organic, and this is a Village restaurant; we can't be stuffy and expensive down here. We've dedicated our hearts to it and we're having a great time watching the pleasure on our guests' faces. It's like the Jewish mother who sees her kids eating her matzo ball soup. She loves that it makes them happy.
I imagine the West Village dining scene must be a tremendous departure for you from Midtown's.
I was in Midtown my whole career; I just stayed there. I like the fact that when you go downtown there is a more accepting, liberal audience. They are going out because they genuinely want to go out to eat, not to show off. I can also put on my baseball cap backwards and wear jeans here.
all'onda
22 E. 13th St., 212-231-2236