A few days ago I tagged along with my dear friend and fellow raw vegan Simona McIntyre to a bunch of castings and go-sees at various poles of the city. After a Zero + Maria Cornejo appointment in Nolita, Simona and I ran into her fellow Marilyn Agency supermodel, Arlenis Sosa.
Arlenis is one of my absolute favorite models. Armed with a warmhearted and easygoing disposition, she is truly a pleasure to be around! Check out her super chill Alexander Wang boyfriend jeans and Simona's pre-birthday Pencey dress: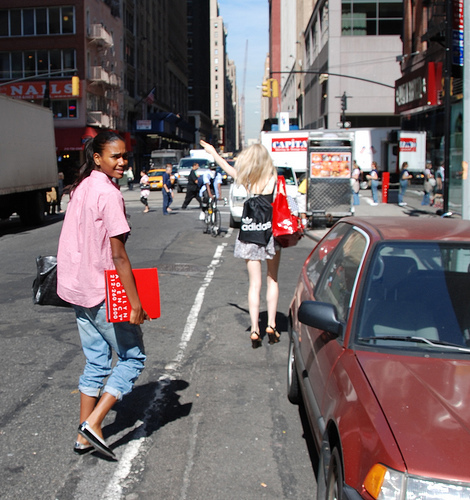 Head held high, Arlenis blew the audience away this morning at BCBG with her fiercely noncholant saunter and approchable air of confidence. Imagine my surprise when I later heard mumblings of a possible stumble? It was well camouflaged, in any case.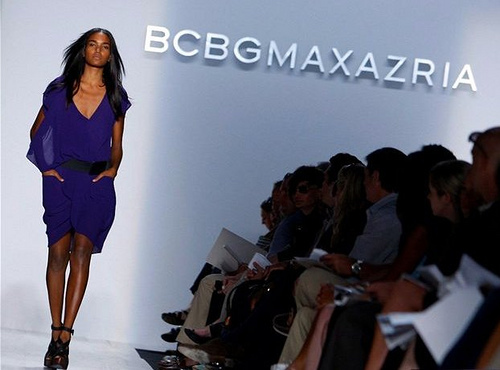 Max Azria proffered a contemporary take on mid-90's minimalism (think Helmut Lang circa '97 in the The Hamptons circa '05) in his characteristic BCBG fabrication of jerseys and silks. Accentuated by makeup artist Lisa Butler's dewy natural look with tightly lined eyes, the minimalist vision was realized without an ounce of lip color, mascara, or blush. Now that's a daily ritual I can get behind!
Meanwhile at Exit Art, Jason Wu's dresses evoked an undeniable uptown air -- no wonder UES Gossip Girl Leighton Meester was daintily perched front row -- that, while not categorically "innovative," will surely serve as a welcome evolution from last season's signature shapes to his beloved Park Avenue Peerage. Here's a shot of Arlenis from the show.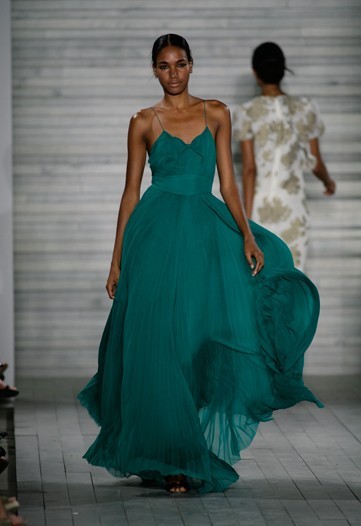 This just in! Arlenis will be serving as a new Lancome covermodel! Set to join the ranks of Anne Hathaway, Kate Winslet, Clive Owen, Juliette Binoche, Daria Werbowy, Elettra Rossellini Wiedemann, Selena Breed and Inés Sastre: the initial advertisements were shot in New York by Dusan Reljin and are set to drop in early 2009.