Alfred Hitchcock's The 39 Steps Opens on Broadway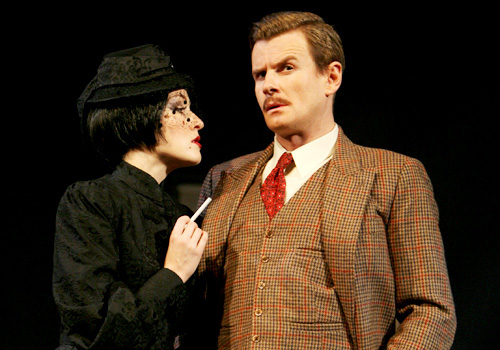 On Wednesday night, Alfred Hitchcock came to Broadway in the form of his 1935 film (starring Robert Donat and Madeleine Carroll), The 39 Steps -- a comedic thriller about a man on the run from assassins who have killed a mysterious woman with a very thick German accent who warned him that there has been a plot to steal British military secrets. Ben Brantley gave it a rave review in the New York Times yesterday. Having seen the show this past weekend I wholly agree with his opinion that "This fast, frothy exercise in legerdemain is throwaway theater at its finest. And that's no backhanded compliment."
The four performers (Jennifer Ferrin, Arnit Burton, Charles Edwards and Cliff Saunders) were very good at being both clownish and quick-witted. I love love love Jennifer Ferrin, who played multiple characters, including the aforementioned mysterious woman with the German accent, a farm hand and the love interest. I remember her from her soap star days, when she played the ailing Jennifer who married Dusty on her death bed on As the World Turns. Priceless!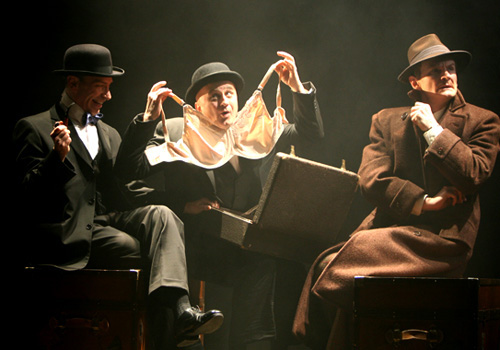 Photographs from the production by Joan Marcus