Give (and give back) with these three do-gooding gifts picked by Paper's Luigi Tadini and Mickey Boardman.
 






After launching a children's line this past november, Lanvin designer Alber Elbaz has teamed up with the French NGO Dessine l'Espoir on a series of highly collectable fabric dolls hand-embroidered by HIV-positive women in Swaziland. A percentage of sales from these poupées ($400) will benefit the charity.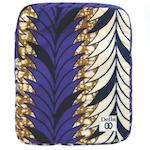 Treasure & Bond, the recently-opened Nordstrom-owned boutique in SoHo, donates 100 percent of its after-cost profits to local charities. One of our favorite goodies at the store is this iPad case by Della, made by seamstresses in Ghana.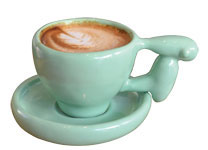 One of the original members of the "Antwerp Six" has put down his sewing kit to play with clay. Dirk Van Saene, the influential renegade designer, created a limited-edition Stone Age-inspired espresso cup in partnership with San Francisco's Workshop residence, an initiative that connects artists from all over the world with the Bay Area's artisan community. the sale of Saene's mint- glazed "Wilma Cups" will benefit the Dogpatch residency program.