Ain't no Party like a PAPER TV Party and a PAPER TV Party Don't Stop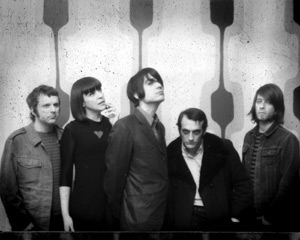 Hey party people! Tonight, PAPER TV and The Musebox's monthly party is going down at Orchard Bar and it's gonna be a good one. There will be live performances by Les Handclaps and Les Breastfeeders (pictured above). Both are "super-cool" (pronounced with a French accent) new bands from Montreal. Party starts at 9, and the bands go on 10:30 p.m.
RSVP to rsvp@musebox.com and come early, cuz it's gonna get packed.
To whet your appetite:
Viens avec Moi - Les Breastfeeders