ADULT Magazine
is one of our favorite guilty pleasures
. Their erotica is paired with literary pursuits and they take their art "deathbound and sexed." For their
Mornings After
column,
ADULT
asks artists and writers -- before they've even had their first cup of coffee -- about their creative routines. Read excerpts from the series below to break out of your mid-day rut.
The second issue of
ADULT
, a magazine of contemporary erotics and experience, is
available
August 21st.
1.
Sam McKinniss
, Painter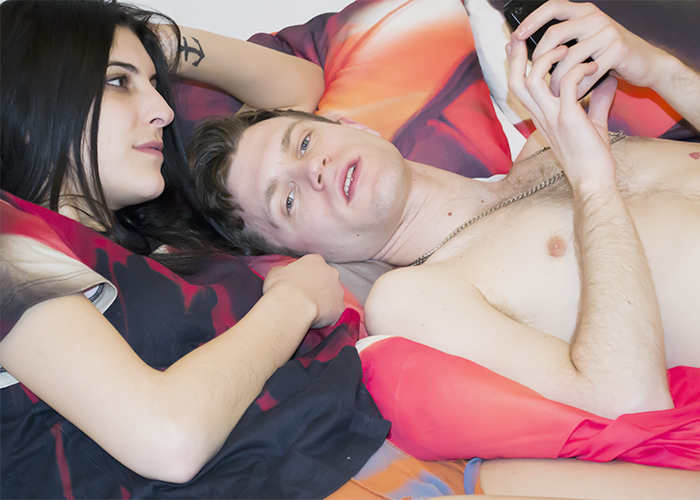 "I always wake up at five or six and put my laptop away, if I left it out after falling asleep to Murder She Wrote. If I have a lot in my mind I'll go ahead and get up at six for no reason, if not I'll just get up at a normal time, like 11, and go to my studio in the Financial District. I read emails for like an hour or two in bed and drink an entire pot of coffee. I usually think about the fact that I have no money. That's immediately what I think about most days. Where's my fucking money, but whatever -- I get by. Worry is good because it gets you to do the thing you've got to do. It gets you out of bed." 
2.
Lola Pellegrino
, Writer at
Rookie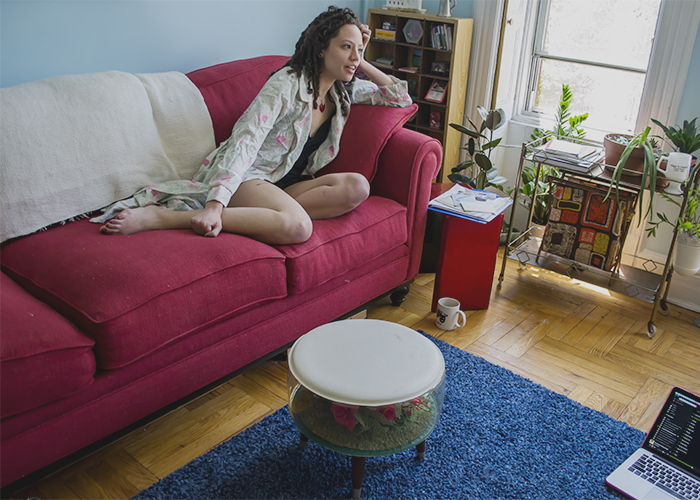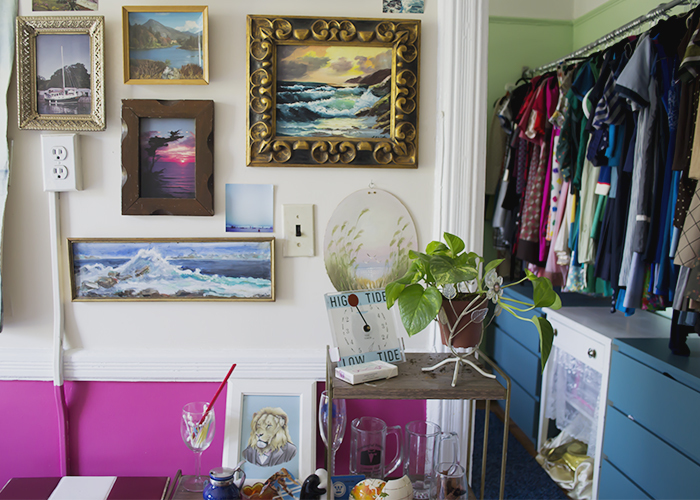 "I jump out of bed as quickly as I can, because I can get sucked in otherwise. I read somewhere that if you hit snooze, rather than getting up once you're awake, you operate at like 80% capacity for hours. I try to minimize my decision-making in the morning. I don't know if this is totally true but I've even seen in stuff like Real Simple that you have a certain decision-making capability, like a little battery juice in a video game. You begin your day with your battery full but eventually you run out. I want to save my juice, because for one New York is insane -- there's like a thousand choices to make when you try to get on the Subway."
3.
Chuka Chukuma
,
Slavve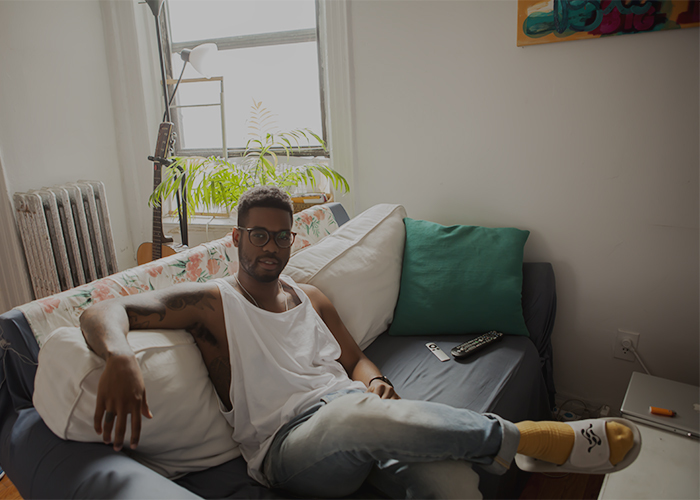 "I just lie in bed and reminisce about the night and piece together certain things. Last night at like three in the morning, a friend took myself and a few friends to this late-night restaurant that served the best Latin food. We met some older Latin homies that were wasted and presumably doing the same as us, just trying to grab a bite and maybe tame tomorrow's hangover. There was a jukebox, and all these guys kept putting on the sickest jams. I'm talking some pretty rare gems for three o'clock dinning. Straight metal. So I woke up with flashes of eating tacos, lots of high-fiving, and Slipknot playing in the background. Last night was pretty good"
4.
Molly Crabapple
, Artist, Activist, and Writer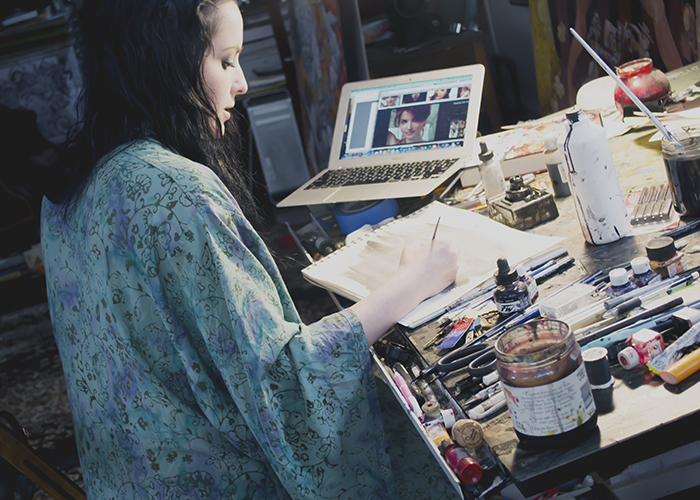 "Before I even get out of bed, the first thing I do is make a list of the way too many things I have to do that day. Today, for instance, I have on my list to read 15 articles about a place I'm covering, email a few contacts, work on such-and-such thing for
VICE
, and perhaps work on a painting, still in its early stages, that I've neglected for far too long. It will be ready for a show I am planning with a gallery in TriBeCa for 2015. Drawings are normally brainless and easy for me, so before my brain gets into shape to start writing anything, even an email, I'll work on a drawing that I have been assigned."
5.
Natasha Lennard
, Senior News Analyst at
VICE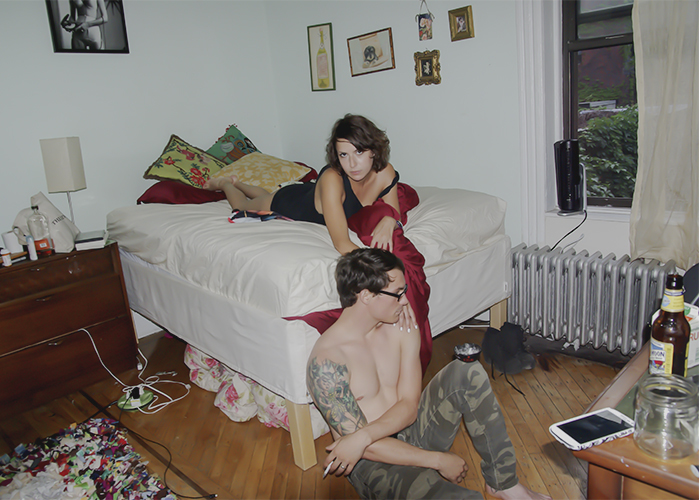 "I refuse a routine. Whatever gets me from here to there is fine. The weekend mornings are a different type of luxury. I don't have to be concerned with what comes next. I've written about contested time -- when you stay up all night for whatever reason and it's like past 4 a.m. It's blue outside, with a purple-y light. I find that pre-dawn, post-dawn the beautiful or the most horrifying, and everyone's living in different time zones in the same city. For some people, if they stay up all night, it creates this sort of moral panic -- instead of being grateful they were alive for a few more hours, and that the worst-case scenario is feeling tired. Sleep is something that is lacking, it's been lacking since I was 17 and it's still not here. I don't have a typical morning because I don't have a typical night. I don't wake up and do a stretch or a sun salutation. I give a middle finger to the sun and get on with my day."