Fresh off her critically acclaimed live NBC special (oh, and selling more than 5 million copies of her recent album 25 in less than a month), Adele Blue Adkins tweeted a link to her North American tour dates in 2016.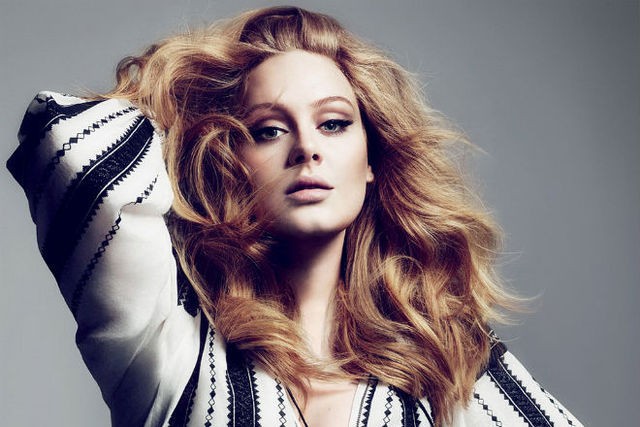 Her last tweet on November 26th was a video of the singer announcing her European tour dates (and poking fun at herself in the process); early this morning, however, the social media-shy superstar posted this little ditty: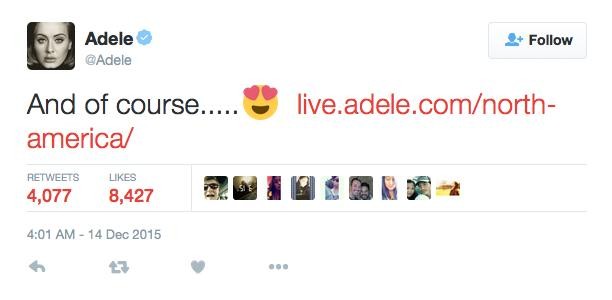 Kicking off in Saint Paul, Minnesota on July 5th (SO FAR AWAY), Adele will tear through the continent.
She's even doing a 7 NIGHT STINT at NYC's Madison Square Garden from September 19th to September 26th, which is essentially a residency.
And the Manhattan streets will run salty with tears; the city is going to have to mandate Lexapro stands on every street corner.

Peep the tour dates near you, and have fun pretending you'll be able to get a ticket.