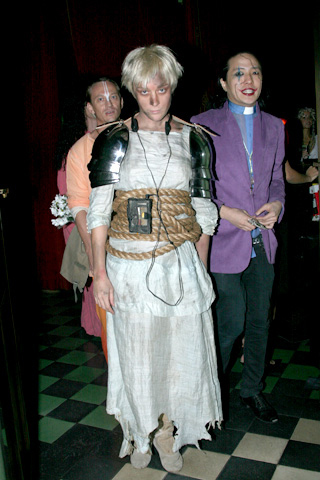 The absolutely best things about the V Halloween party held last night at the Gramercy Park Hotel were…
Joaquin Phoenix saying, "Hi Caroline from PAPER, don't take my picture cause I'm balding rapidly."
Hearing Derek Blasberg somewhat apologize for his very snooty friend Ashley Olson's refusal to have even one frame shot, whispering, "She is concerned about her wig being askew!" It is amazing how dictatorial that sweetest of sweet little girls has become…
Seeing James Kaliardos who was so fucking fab as Donatella Versace in Donatella's dress that she loaned him for the party.
Waiting till the party was almost over to take a shot of Chloe Sevigny as Joan of Arc after having gotten one hours earlier but had not recognized her.
And having someone ask me who I was supposed to be to which I got to reply: "Are you kidding -- I have no idea who I am in the first place!"
P.S. Lady Bunny rolling around on the pool table as a hot air balloon was quite the visual!!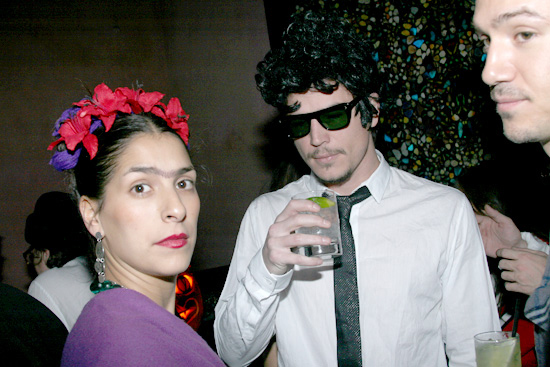 Josh Hartnett as Bob Dylan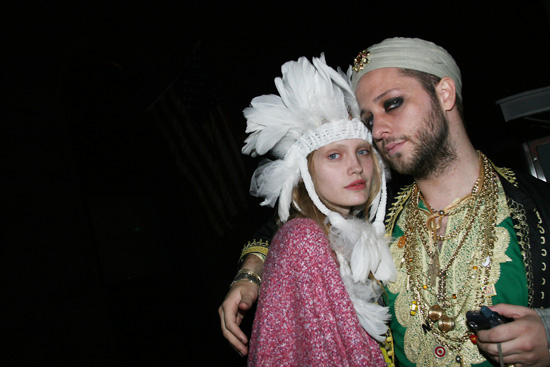 Derek Blasberg and friend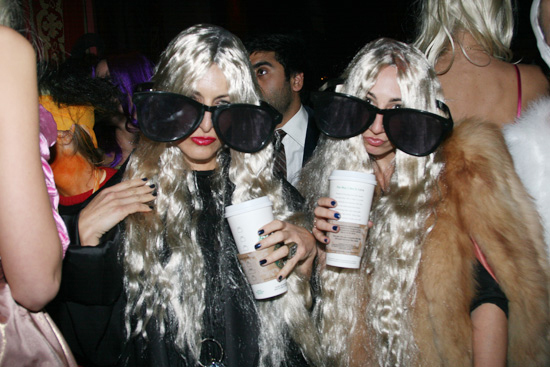 "The Olsens"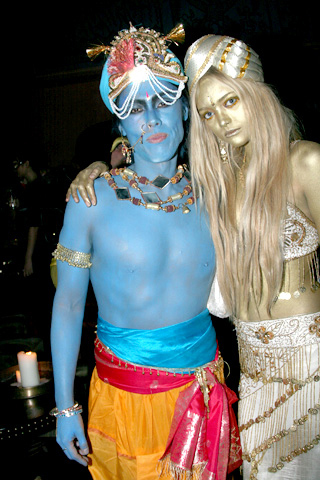 Stephen Gan and Gemma Ward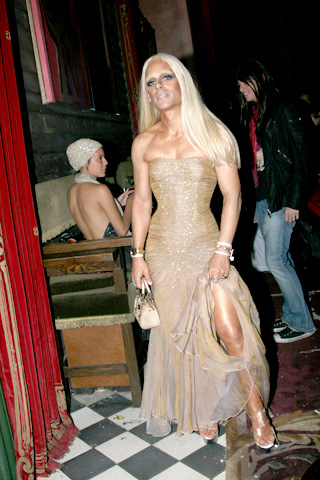 James Kaliardos as Donatella Versace