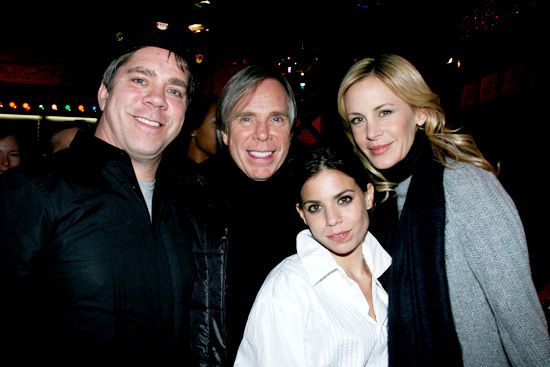 Last night PAPER along with Tommy Hilfiger braved the icy streets to host the first U.S. Hilfiger Denim Store opening party.
My very first encounter with Tommy Hilfiger and his rock 'n' roll brother Andy took place at a party at BBar they sponsored to introduce a fresh-faced pretty little doll named Britney Spears about a thousand light years ago! Andy, with his street-cred smarts and insane devotion to hip-hip seems to instantly connect with the hottest new talent -- so you have to pay attention to Ziem, his newest "find."
The new store is reminiscent of their "original" one in Elmira, NY. Totally American rock 'n' roll. Last night there was even a Ramone (Marky) in attendance, manning the DJ booth and I swear I saw the ghost of Jimi Hendrix in burgundy velvet and Tommy jeans watching over the event.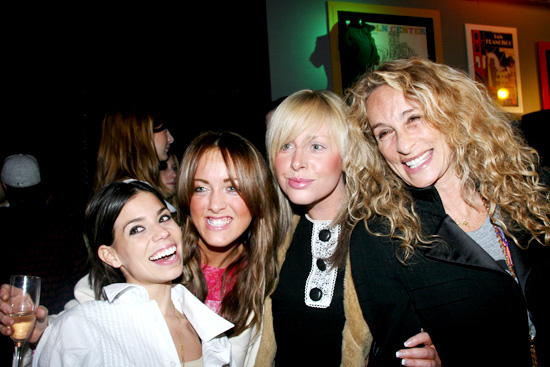 Ali Hilfiger, some lady friends and Ann Dexter-Jones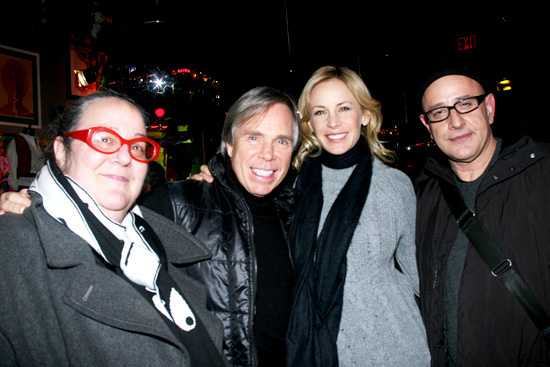 Kim Hastreiter, Tommy Hilfiger, Dee Ocleppo and David Hershkovits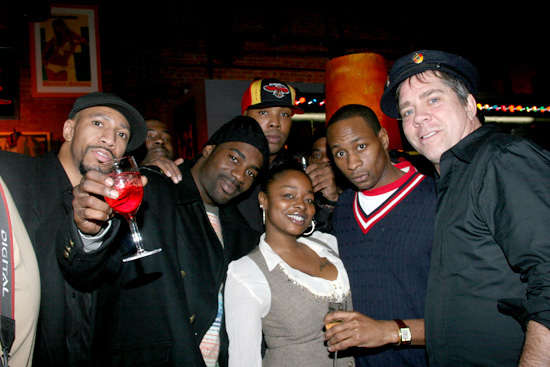 Andy Hilfiger and co.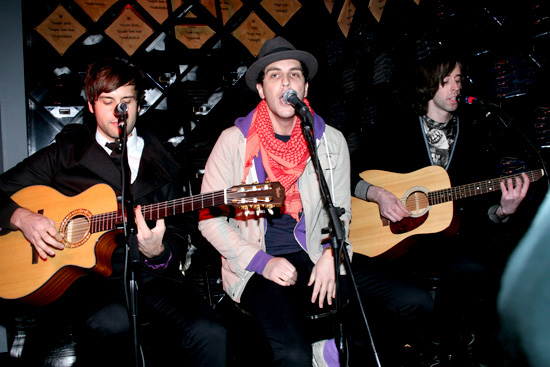 Cobra Starship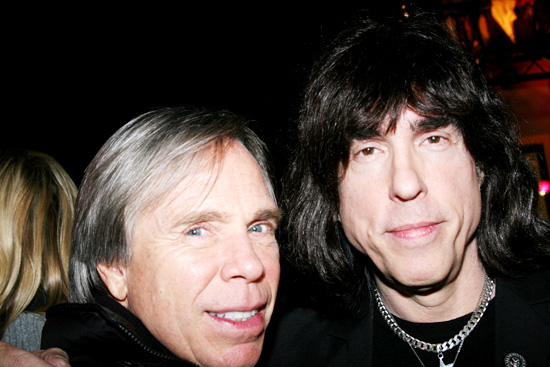 Tommy Hilfiger and Marky Ramone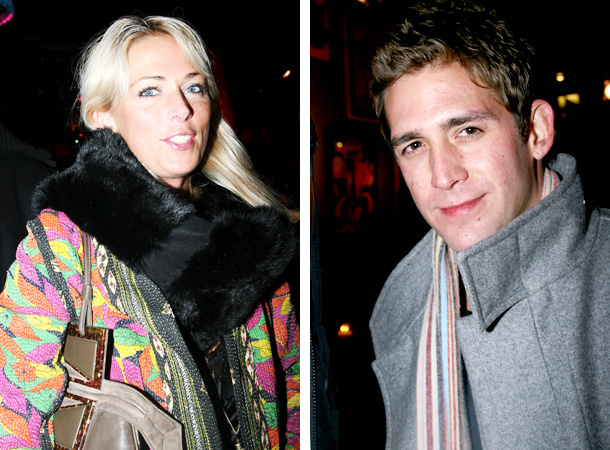 Elise Overland and Eric Szmanda