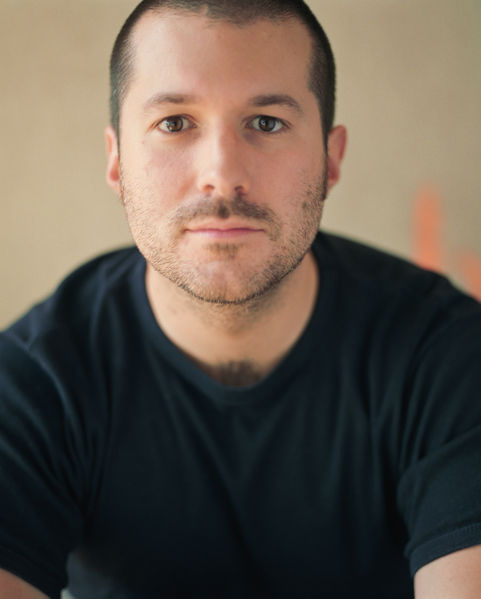 I stood for a half hour on Madison Avenue trying to get a cab to take me to the Cooper Hewitt Design Awards and I was getting more and more stressed as the time ticked and ticked, as I was late anyway. Finally I took a bus which got me there 45 minutes late. OY. But hey, just in the nick of time to sit down for our first course with my tablemates from the Target team who were the sponsors of the evening as well as the sponsors of this week's free admission to the museum. EVERYONE should take advantage of this because of course the Ingo Maurer show is my favorite show that I've ever seen at that museum! GO SEE IT!
Meanwhile last night had its moments. Isaac Mizrahi (who sat with us) gave the "peoples design award " to the cutie Blake Mycoskie who started TOMS shoes. My old left coast friend Rick Owens won the fashion award. Deservedly so, I might add. Owens' show blew my mind this season. I think it was his best show EVER and one of the best shows of Fashion Week. Fun to see him in New York!
But I just have to gush about the best moment of the evening which I experienced after the dinner was over on my way out. I was sharing a cab downtown with Murray Moss and Franklin Getchell (who were there to give fabric guru Michael Maharam his award) when we ran into our friend Chee Pearlman who dragged us over to meet someone who has been my #1 design hero over the years: Jonathan Ive. I almost died.
For those of you who dont know who Johnny Ive is, he is the head of the design team of all things Apple. (He was there as he was given an award also.) It's from his mind that the iMac design was born, not to mention every single incarnation of sublime Mac computers' elegance and style that Apple is famous for. This is THE GUY!!!! He is really and truly my guru and over the years I have desperately wanted to meet him or interview him (Paola Antonelli once interviewed him for PAPER years ago) but he is a hider. Very shy. Never wants attention. Rarely does interviews. (See the photo of him above.)
I was speechless and so was Murray. What a nice guy he was. Now that I've finally met my Apple design hero, I just have one more hero I'm dying to meet from Cupertino. Steve Jobs. (Ya never know... maybe someday!)