About Last Night... The Best of the Best of New York Fashion Week, Part 1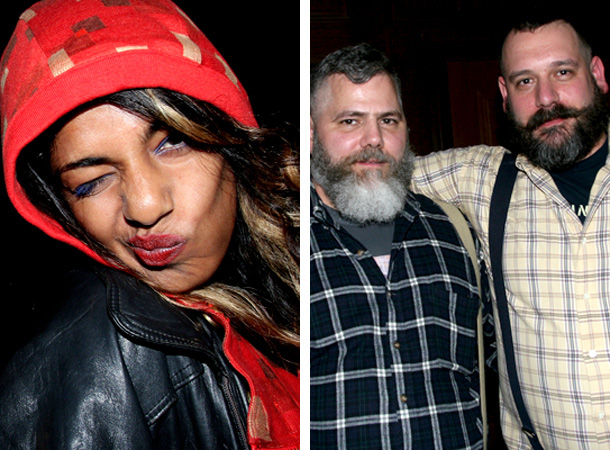 10 years X 2 per year = 22 Fashion Weeks 4 PAPER!
It's exciting stuff covering backstage, front of house, runway and the parties. One needs to train, like for a marathon. The stamina needed to deal with four different kinds of "lists," to travel to and from the tents and off-site venues, to fight with hundreds of manic-panic foreign and domestic photographers and videographers for a 12-inch square of space for 20, 30, 40 different shows is incredible. Sometimes there are actual fights like the Italians vs. the Japanese or the New York Times vs. The New York Post. It can be both hilarious and/or upsetting. When the lights go down and the first model struts the catwalk, it is concentration time... OH!! To get the perfect shot! There can be a gasp of appreciation as a tiny perfect breast escapes from the fabric or a moan of sympathy as wobbly legs in 6" platforms lose control or a hush when the ighting, music, clothing and the model blend together to make a sweet magic moment, hopefully captured for TOMORROW! Some of my favorite photos this season show "recognition," not just for me but for the magazine I represent -- PAPER. Everyone loves PAPER. They show it in their eyes, their smiles and they even say it out loud! Here are some of the best moments of Fashion Week that I captured.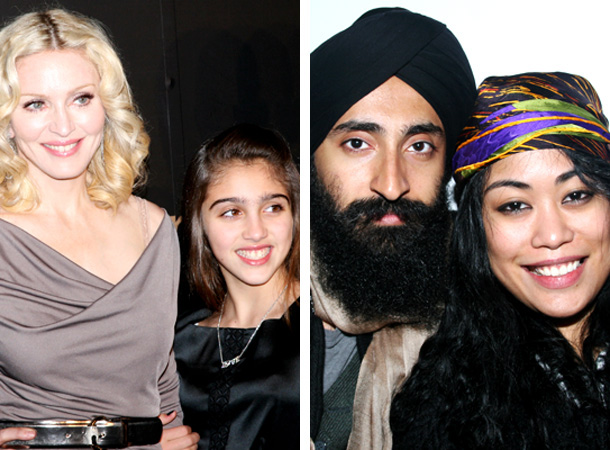 Madonna and Lourdes; Waris and Tiffany Limos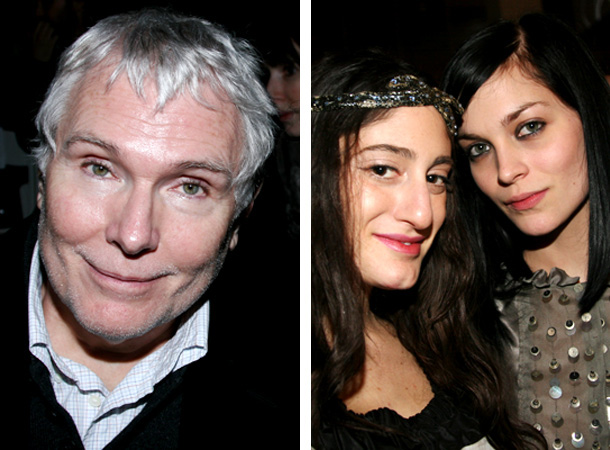 Glenn O'Brien; Arden Wohl and Leigh Lezark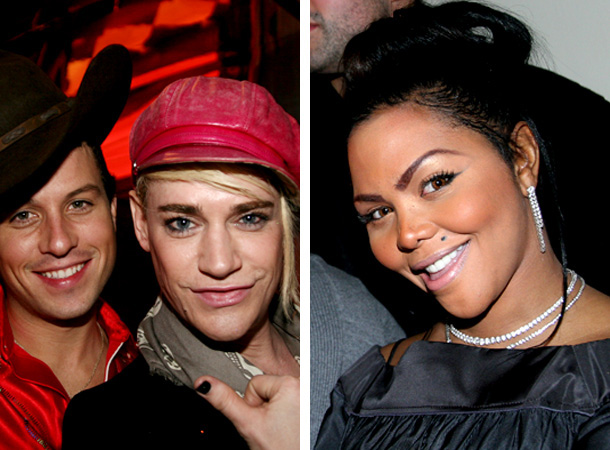 Traver Rains and Richie Rich; Lil' Kim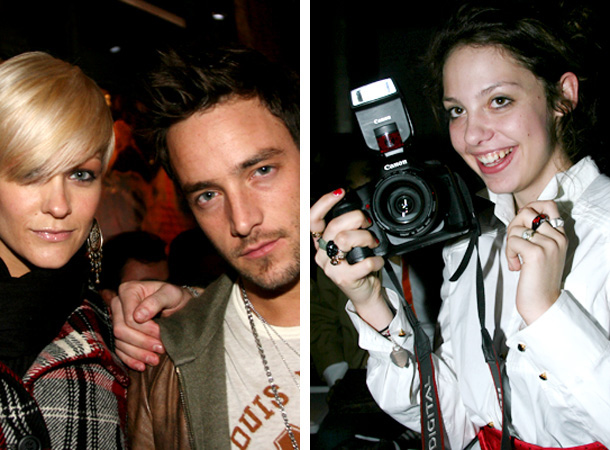 Lauren Edwards and Jason Preston; Cory Kennedy