About Last Night... PAPER and Adrien Brody Host Miss Sixty/Energie Flagship Opening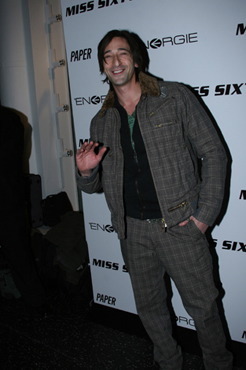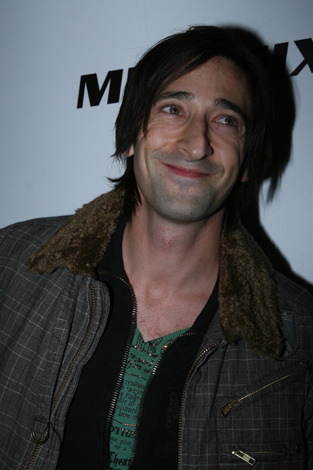 Last night, Miss Sixty and Energie with a little help from PAPER and Adrien Brody, threw a truly rockin' party in honor of their new flagship store on Broadway and 20th Street.
There were two fast-serving, bars, the best pile-up of goody bags I've ever seen and a gen.u.wine. Oscar-winning celebrity, Adrien Brody! It always thrills me when an actor of Adrien's caliber is also so likeable and has no need to be arrogant, unapproachable or surrounded by self-promoting, self-important PR. The truth is, stars like Adrien command so much respect that no one wants to crowd or annoy him!
The defining moment for me was a little private photo session with the HX Drag Queen Winner of the Year, Peppermint Gummibear. Also, being asked all night long: "When's the next PAPER Party?"