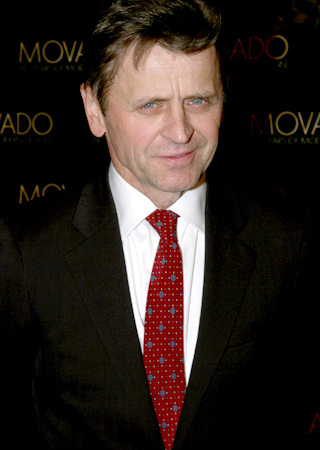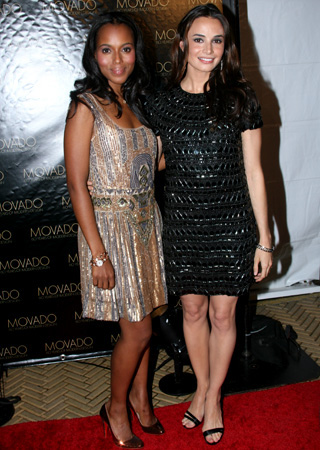 Last night at the Movado Future Legends Awards, Kerry Washington wore a smashing Cleopatra, flapper-style number while Mikhail Baryshnikov arrived simply cloaked in his permanent aura of LEGEND! At the terribly sophisticated and beautiful Cooper-Hewitt Museum, we asked about Kerry's hot little number and she told us, "it's Alberto Ferretti -- and all the jewelry is Movado!" Sometimes, being politically correct is a good thing. The gorgeous Mia Maestro looked great in beaded black. At least three over-60, well-heeled gentlemen came up to me to ask if any BIG celebrities were at the party. How disturbingly cute is that? Natalie Cole has the most luminous silver, grey-green eyes my camera had ever seen and she got a kick out of hearing that. Gilles Mendel, Rufus Albermarle and John Barrett were among the guests who enjoyed a performance by Wynton Marsalis.
Rushing from one great event to another is always a harrowing experience, especially if one is on 91st and Fifth and the other at Bowery and 3rd and both are held at the same witching hour! There was also no certainty about being on the list!
Upon arrival at The Bowery Hotel for Iman and Howard Socol's celebration for Alber Elbaz, it was such a joy to see Chris Constable and PAPER's other friends at Laforce and Stevens at the door -- even as he teased us about being late! Iman is just more and more stunning ever year – gracious and never in the same dress! Narciso Rodriguez, Maria Cornjeo, Behnaz Sarafpour, Threeasfour, Kelly Bensimon and Stefano Tonchi were all there... you get the picture!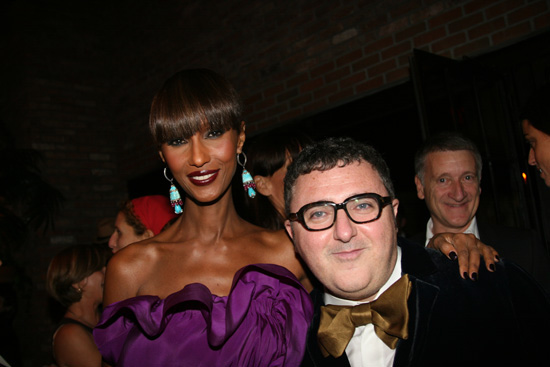 Alber and Iman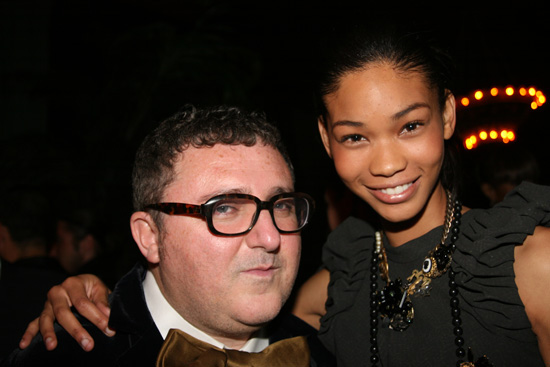 Alber and Chanel Iman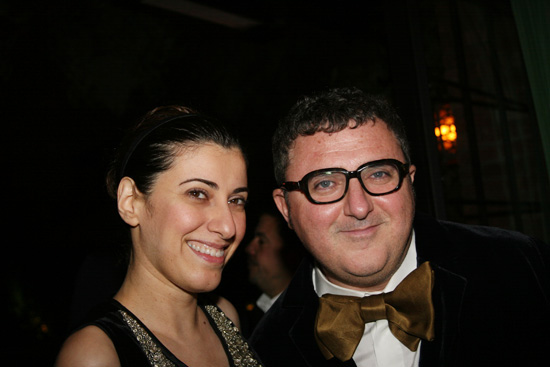 Alber and Behnaz Sarafpour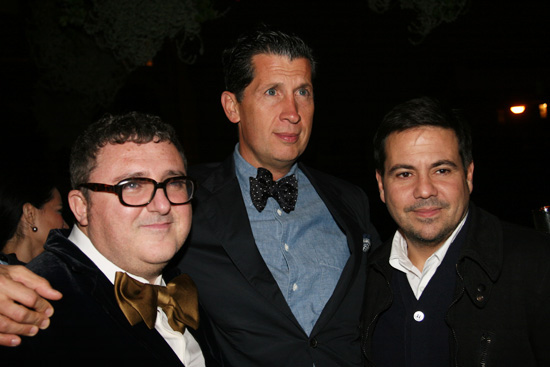 Alber, Stefano Tonchi and Narciso Rodriguez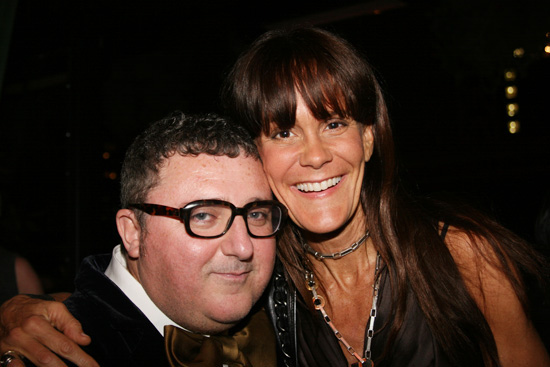 Alber and Barneys' Julie Gilhart