About Last Night... Cocktails with United Bamboo and onto a Birthday Party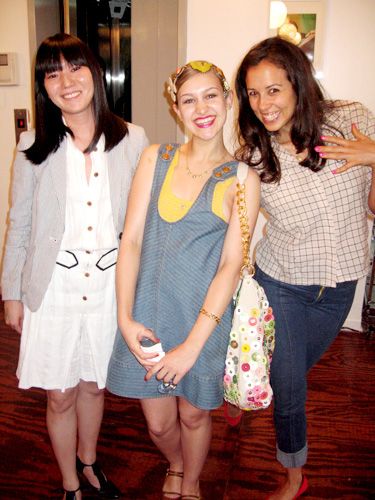 Last night, my old friends Thuy Pham and Miho Aoki of United Bamboo hosted an intimate summer cocktail party (with Nicolas Feuillatte champers, Sapporo beer and some finger foods) at their new-ish space on Centre St. The best (food-wise) was this mini raw skewer thing with jicama, radish, basil and mango that you dip into herbed salt. It was both refreshing and savory! I'm a big fan of UB for their simple classic lines and a dash of avant-garde twist. Rising to the occasion, I wore my UB linen trench that I love so much. The soirée was just what you'd want on an early summer evening -- food, booze and good company with room to move around. Singer Joanna Newsom stopped by before heading over to the Gucci party. She was rocking a Chloé necklace as a head piece which matched her Louis Vuitton tote and looked just adorable.
After stuffing myself and spilling drinks, I headed over to my dear friend Glynnis McDaris's birthday party at Nicole Lombardi's house in Tribeca. It was a continuation of more fun times with fun people. I love this night -- it was everything that I love about living in New York!
Picture on top: Miho Aoki, Joanna Newsom & Annabel Mehran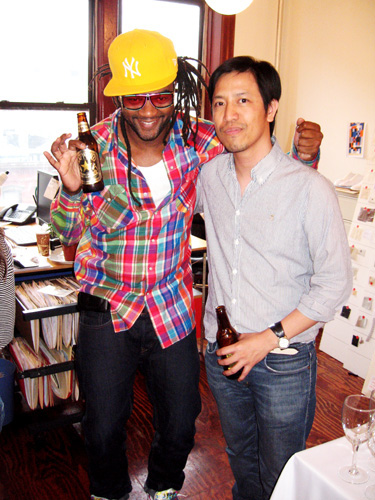 Coltrane Curtis & Thuy Pham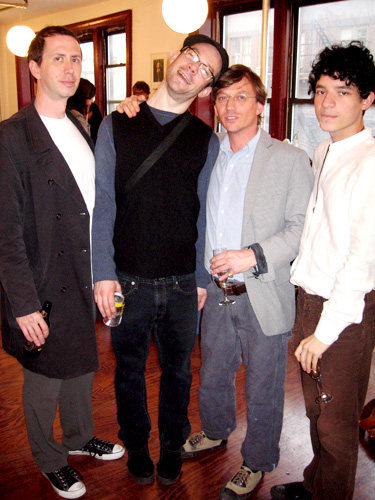 Chris, Danny McDonald, Ben Sturgill & Jordan Mattos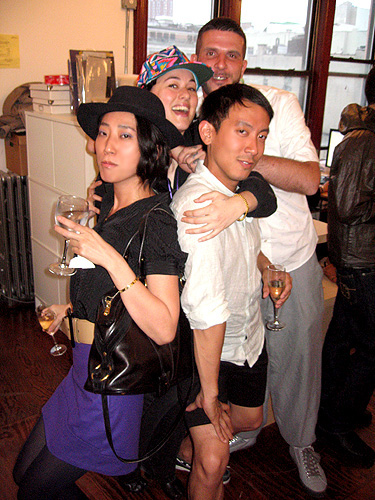 (clockwise) Kazumi Asamura, Rosalie Knox, JJ Ferrar & Sidney Prawatyotin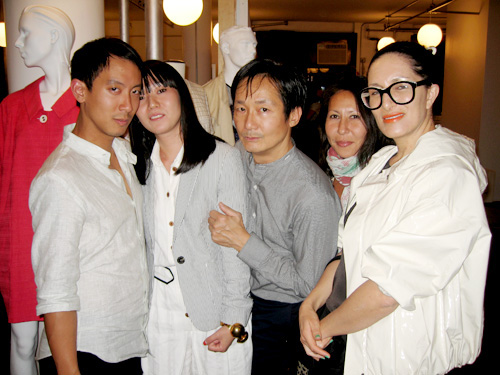 (l-r) Sidney Prawatyotin, Miho Aoki, Benjamin Liu, friend & Heidi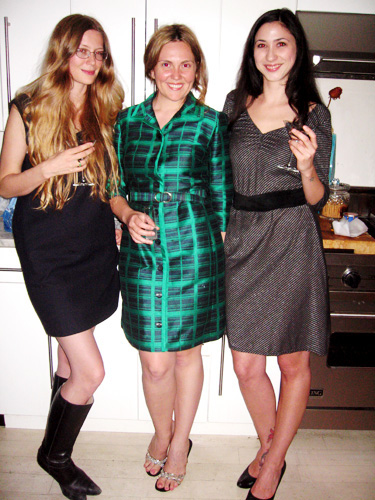 (l-r) Chandler, Glynnis & Stacey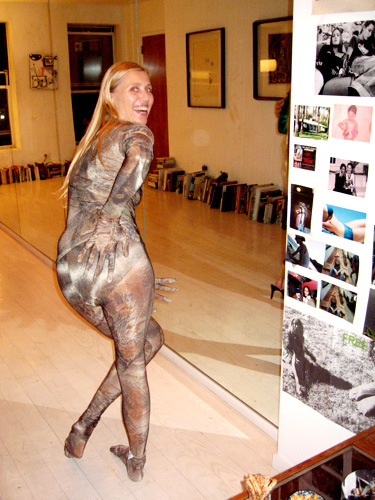 Pia Dehne in hunting camouflage bodysuit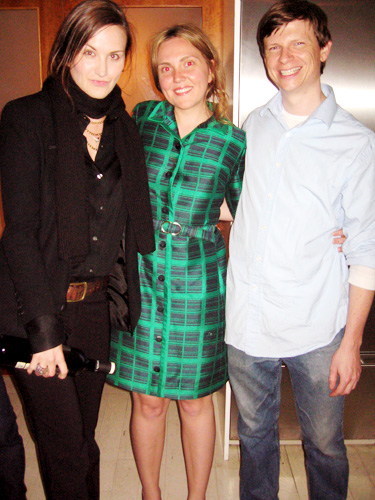 M.L., Glynnis & Dustin