About Last Night... "A Night in New Orleans"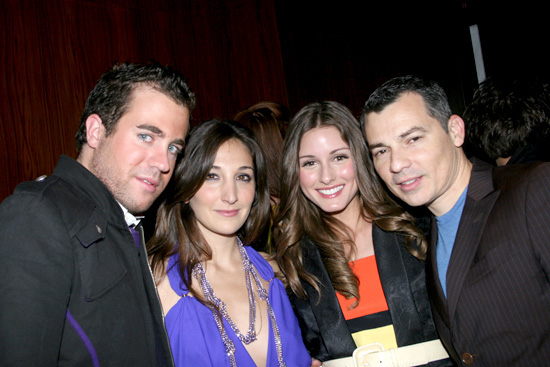 Blackjack, coconut-battered shrimp, Glenmorangie and Chopin vodka pouring out every which way brought the sweetest society types out for the John Allen's-hosted "A Night in New Orleans" benefit. It helped that the event was held at the gorgeous Stone Rose Lounge in the Time Warner Building and that live music was provided by the Preservation Hall Jazz Band. There is just something about live music and gaming tables!!
PAPER favorites filled the room. Scampering around were handsome Luigi Tadini, Nicole Romano, Levin Rambin, Countess LuAnn Nadeau de Lesseps, Phillip Bloch, Susan Shin and Gustavo Arango. Olivia Palermo whispered "$2.00" when I asked her about her Mondrian-like dress (maybe '70s Yves St. Laurent?) that she picked up at a West Palm Beach Salvation Army for two bucks… In the hall hung a huge photo of Frank Sinatra and one of Dean Martin. We asked Emma Snowdon Jones, "which one?" "Absolutely Frank.. and you?" "Dean, look at him!" we responded.