About Last Night... 3 Arts Entertainment Hosts TV Upfronts After-Party at The Grand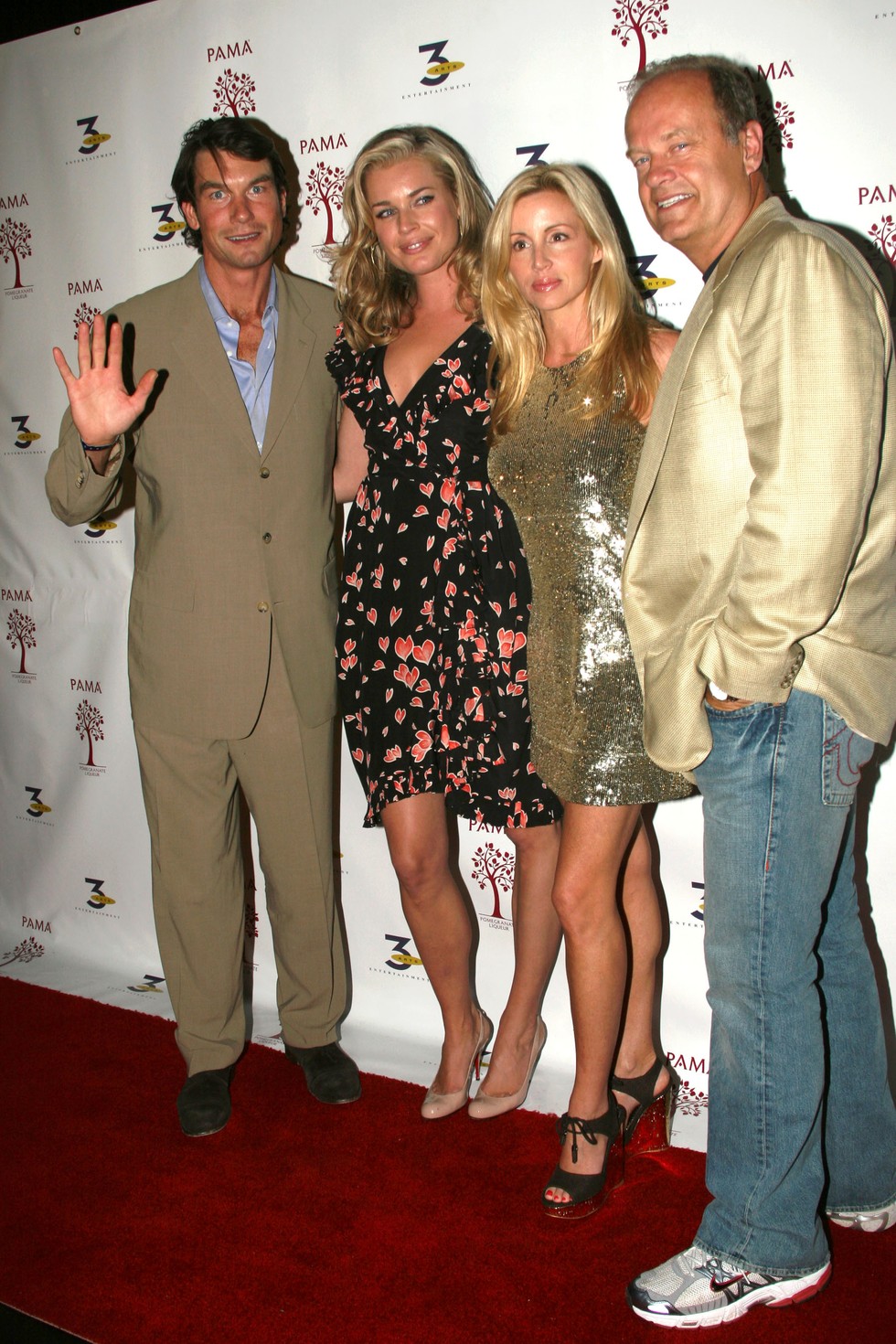 Upfronts season is an exciting time, people; a time when all the major networks head to New York City and pitch their fall shows to advertisers, who they must woo with big and fancy, star-studded parties. We went to one such shindig on Tuesday night at The Grand, way up on E. 58th St. This one wasn't as much star-studded as it was filled with comedians and sitcom writers who we recognized: Aziz Ansari, Nick Kroll, Jordan Carlos et. al... Everyone seemed to be loosening their ties, as it were, throwing back their vodka beverages loosely and freely. There were also some celebs: Debra Messing (who seemed to have a cast on her wrist), Rebecca Romijn, Jerry O'Connell, Kelsey Grammer, Horatio Sanz, and Lonny Ross from 30 Rock!
Here is a photo of Jerry, Rebeca, Kelsey's wife and Kelsey, snapped by PAPER's very own Caroline Torem Craig...