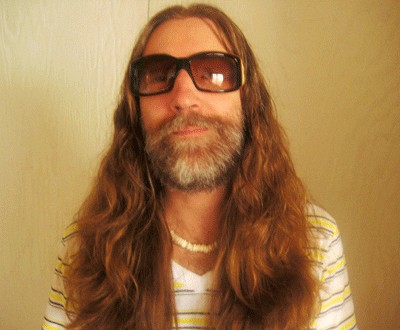 MARCH 28
Sometimes we forget just how amazing and necessary sleep actually is. In my most un-rock-star moment of 2008 thus far I slept for 13 hours in South Beach during WMC. That makes me likely to be the most well rested man in all of Florida since the rest of the state that isn't here visiting is either making speed in their bathtub or feeding their actual speed addiction. This state scares the crap out of me and each time I come here I remember exactly why I feel this way. Last night/day was a long haul and with no sleep in between the details are fuzzy but I will do my best to recount them.
The Dubsided party was not packed by any means and showed exactly how unprepared WMC is for future forward music let alone the rest of America. Drop The Lime was the unexpected star of the show as our NYC homeboy made us all very proud and Jesse Rose made sure everyone in the room knew that he is in fact one of the finest DJs walking planet Earth. Spent some quality time hanging with Sinden who has a brilliant radio show on KISS FM in London and is one of the UK's rising stars. Annie Mac stopped me to take a photo of my T-shirt that simply stated "Why Blog When You Can Kill? and I was able to pass her my Young MC remix.
Daniela and I also danced our faces off and we stuck around to hear my buddy Madox who was playing the Dirtybird after hours there as Riva Star. He, John Acquaviva and I did a record together last year that was on my Ultra mix CD and we are working on another one for 2008. It was time to head over to Danny Tenaglia at Pawn Shop and he did not disappoint nor did the endless supply of freaks that follow him. Attendance was low but spirits high despite sound problems and he even hit us with a power punch of LCD Soundsystem at about 8 a.m. "Time To Get Away" has never sounded so sweet as it did that morning and sadly soon after we had to leave for my morning gig. The crowd there could be counted on one hand and I played a 90-minute set of psychedelic morning House music that I wish I had been playing to thousands of people on a beach somewhere. Of course in my head I was and then the reality of no one being there so they shut the music off and Princess Superstar, Larry T and I were interviewed for a TV show called "Sexy Music" in Columbia. This took hours and with no sleep it become nothing less than an acid trip.
Daniela and I headed back to our room to change and headed to the BPM gifting suite where we were given bags of goodies from Globe, Mad Steez, Boosted, 55DSL and Zoo York. We spent way too much time there hanging with MSTRKRFT, Steve Aoki, Jesse Rose, Jethrodisiac, Claude Von Stroke and Ken from Crystal Method and then feudally tried to find the Puma store where A-Track was Djing. The warning light started to blink; the ones that go off when you only have about a hundred miles left in your tank and we knew our time was limited.
My booking agency, Vital, had a party on the just opened Gansevoort South rooftop and it was unreal! This hotel has the best view of the beach I have ever seen and the shark tank in the lobby is second to none. I wish we had stayed there as our hotel, said by some to be the standard, was nothing less than a headache a minute for six straight days. Fun was had in this rooftop paradise with Roger S., his manager Olga, Jim Tremayne from DJ Times, Peter Wohelski, Junkie XL, his manager Michiel and my agent Kris. Lots of big talk about how Daniela and I were going to rage that night at Dimitri From Paris and his Playboy party and when the alarm went off at 1 a.m., Daniela and I said "NOPE" and back to slumber we went. Obviously much more later; enjoy the snaps for now...