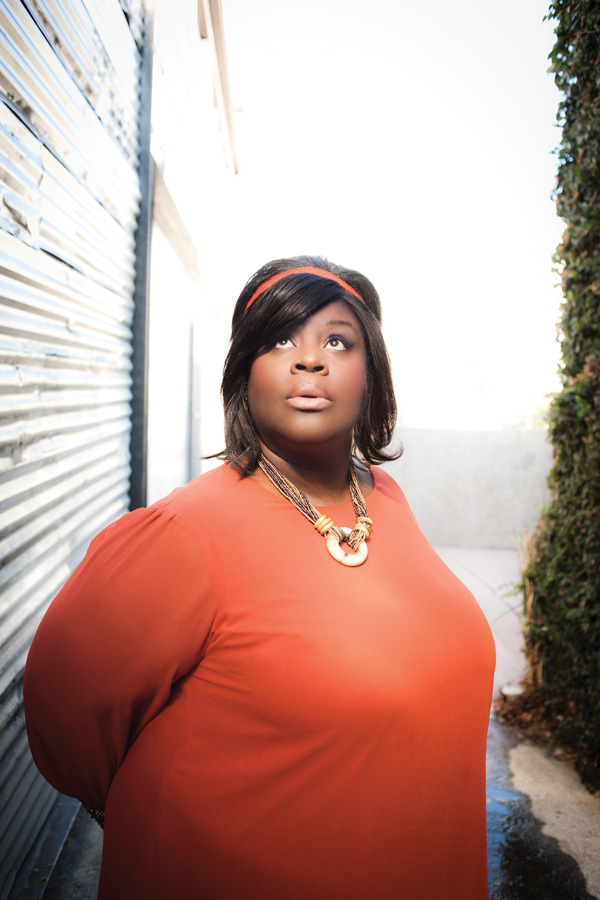 "I have someone say 'Treat yo' self' to me about 10 times a day, whether it's on
Twitter
or in person,"
Parks and Recreation
star Retta says of the show's viral catchphrase popularized by her character, plainspoken office-manager Donna Meagle, and costar Aziz Ansari. "I always say it's my 'dy-no-mite.' It will probably be on my headstone."
Pre-
Parks and Rec
, Retta was touring as a stand-up comedian. Before that, the Duke University graduate, whose full name is Retta Sirleaf, and whose distant cousin (through marriage) is Nobel Peace Prize-winning Liberian president Ellen Johnson Sirleaf, was working as a chemist for GlaxoSmithKline in North Carolina. And though she had plans for medical school, she moved to L.A. to pursue acting and stand-up instead. Her father tried to lure her back to her native New Jersey with promises of adding her to his health insurance and buying her a new television. "Believe me," she says, "that was tempting."



"As soon as you see her, even before she opens her mouth, you want to laugh -- you're prepared.  And then she exceeds your expectations..."
-- Julie Klausner, Comedian
Though Retta had little-to-no dialogue in early seasons of
Parks and Rec
, she has emerged as the scene-stealing Donna, who has a Mercedes SUV that she loves deeply and a busy dating life. "I don't know how much of Donna is really me," she says. "I don't drive a Mercedes in real life ... but I do like boys. And I'm always walking around saying, 'He can get it, he can get it,' so that might be why they incorporated that into my character. Donna's a real man eater." Retta's pulling for an on-camera love scene next season for her character. "They need to cast [hunky
True Blood
star] Joe Manganiello as Donna's fireman boyfriend, Marcus. Either him or [equally hunky actor/model] Boris Kodjoe -- I'm not mad at Boris, he can bring it." 
Parks and Rec
's resident sleaze bag
Jean
-
Ralphio
Saperstein, played by Ben Schwartz, is an option as well. "I want Donna and Jean-Ralphio to have a torrid, secret affair that she threatens him not to tell anyone about," she says. Of all her costars, however, Retta has the biggest soft-spot for her "on-set husband" Jim O'Heir, who plays office scapegoat Jerry. "I have a bad back, bad knees and a bad ankle so I never want to go get anything. Whenever the ice cream truck is around I'll just look at him and he'll go, 'Do you want me to get you some?' He knows I do. I don't even know why he pretends to ask."
At the moment, she's working on a new hour-long comedy special, the fifth season of
Parks and Rec
-- and fielding your messages on Twitter, 'Treat yo' self' deluges and all. "I read pretty much everything that's sent to me. It's funny, people still think they're breaking new ground when they tell me to treat myself. If I say something like, 'Going to get Baskin-Robbins,' I'll still get a thousand 'Treat yo' self!'s.  I'm like, 'Trust. I will.'"
Photographer's assistant:
Richard Rainbolt
Hair:
Jo Ann Onorio
using Enjoy and Italy Hair Products
Makeup:
Melissa DeZarate
using Giorgio Armani Cosmetics