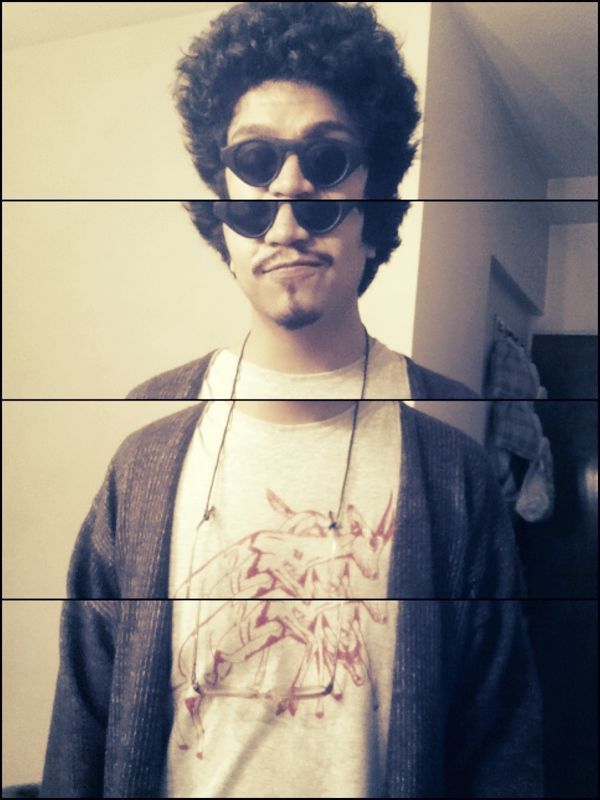 Photo by Inés Cufre
Each week in our new column, "No Sleep Til...," we'll be talking to cool kids around the globe, asking them to fill us in about the bands, DJs, music venues and night spots they and their friends are obsessing over. Next time you visit their home city, leave your Fodor's and Lonely Planet guides behind and go party like a local instead.


Name?
Javi Obando
Age?
30
Where do you live?
Buenos Aires
What do you do there?
Photographer [
Ed note: Javi has a very cool street style blog called On the Corner
.]
What Argentine bands and DJs are you listening to right now that you think we should know about?Bambis, Hurricane Heart Attacks, La Kobra Kei
and
Nakatomi Plaza
DJ sets. I discovered them through mutual friends. Bambis is a new band -- they only have three songs online. It's very romantic, lots of poetry and I think that in a way, they managed to mix some of our Argentinean musical heritage -- such as Spinette and Virus -- with newer, indie experimental rock. Hurricane Heart Attacks are the new psychedelic, experimental rock band in town. They sound like a calm storm. La Kobra Kei -- her rhythm is the new color! And Nakatomi Plaza started a couple of summers ago DJing and live-streaming their music on the Internet so you could listen to their sets during your pre-party at home.
Where are the cool places to see live music in Buenos Aires?La Oreja Negra, Club Niceto, La Trastienda, Salón Pueyrredón, Club Cultural Matienzo
and
Plasma
. Most of them promote independent bands, the others have great sound systems.
Describe your perfect night out in Buenos Aires.
A great dinner with friends and Korean karaoke.
What's your favorite bar or nightclub?
I don't have a favorite nightclub -- any dump is ok as long as I'm in good company. Though I'm also not really into bars, I would recommend
Isabel
as a good option for getting a drink on Tuesdays, Wednesdays and Thursdays.
Antares
is great for drinking beer. Niceto Club is a good party option but it depends on the day. I would recommend
El Cuartito
as the best piza place in town, it's two old saloons and is a very unique experience. And
El Pobre Luis
is the best grill/parilla for meat in Buenos Aires.
What are the fun neighborhoods for young people in Buenos Aires?
Downtown, San Telmo, La Boca, Colegiales, Puerto Madero, Palermo, Belgrano and Recoleta.
Check out Javi's music recs:
Bambis
-- "Puñal"