A New Gallery In Williamsburg Merges Performance Space With Living Space.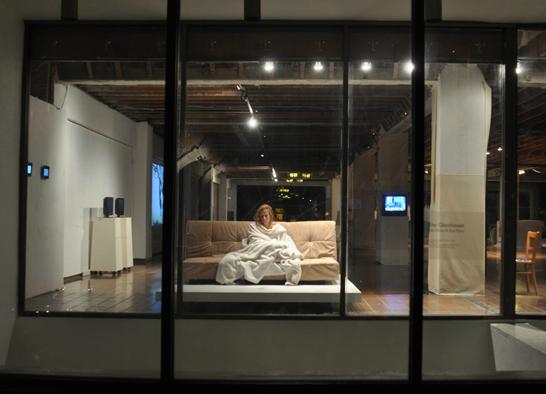 A new gallery-cum-performance space will open its doors in Williamsburg this September 1st. But unlike most galleries, this one will also function as the home for artist-duo
Lital Dotan
and
Eyal Perry
.  Called
Glasshouse
, the space arrives in New York after originally opening in Tel Aviv back in 2007 and, later, San Francisco, with the idea that "art should be experienced in a place that allows staying," as noted on their website.  Its Brooklyn incarnation will be located at 246 Union Ave. and will feature 2,500 square feet divided between a storefront, basement and residential 2-level unit. Their September calendar already features an opening reception and live performance installation on the 1st, along with a 24-hour live performance by Doyan and Perry on the 14th, 24 hours of experimental music by Fate on the 21st, among other events and exhibits.  
Glasshouse will be open to the public on Fridays & Saturdays from 12-6pm and you can learn more HERE.