New York City, September 24, 2001. 11 a.m. The 17th floor of NBC Studios, home of Saturday Night Live. As the pixilated red news ticker at 50th Street and Sixth Avenue informs passersby that Osama bin Laden has declared jihad against allies of the United States, Jimmy Fallon watches the Empire State Building from the windows of his producer's office. "I don't think we're going to touch anything about this disaster," says the "Weekend Update" anchor. He's got six days to stage and rehearse the fake news, SNL's 12:15 a.m. linchpin. Right now, it's an unenviable task. "We've got to think of local news, little news, like 'Man Eats 800 Hot Dogs,' that type of thing. These writers are on the ball. They won't do anything in poor taste." But as of this writing, the producers weren't sure "Weekend Update" would air on the show's season premiere September 29. Neither was Jimmy Fallon. It's a different world from the one we were living in two weeks ago, and making fun of the news is a strange trade, to say the least.
SNL's front hallway gleams with head shots of fake-newscasters past: Dan Aykroyd and Jane Curtin, impossibly young, in blousy tops; Chevy Chase with stubble that will never grow, never be shaved; Dennis Miller displaying his poodle cut proudly. Fallon, with his disarming good looks, is primed to be the next breakout star from the show that's already launched so many careers. This is Saturday Night Live. Rockefeller Center. The Rainbow Room's an elevator away. Once you're here, you've arrived. And the fake news is an institution, albeit an institution that seems a little off today. "Hopefully by Saturday we'll have a better sense of what will be appropriate and what won't," says "Weekend Update" writer Doug Abels. "With the World Trade Center tragedy, everyone felt stumped at how to address it," agrees Charles Grandy, a fellow updater. "But I think it's helped in providing some direction. If you can't confront it head-on, at least you have a sense of purpose to your jokes -- purpose that wasn't there before."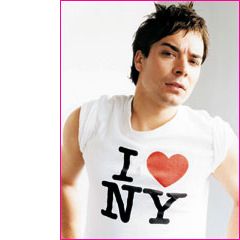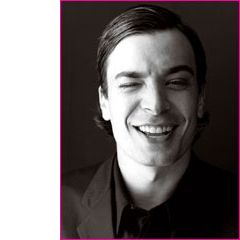 Fallon and Tina Fey, his co-anchor and SNL's head writer, have helmed the news for a year now, resurrecting it from the painfully unfunny Colin Quinn years. They make a cute couple -- Fallon in suits that look just a bit too tight, Fey with her sexy, wickedly smart librarian chic -- and are just hitting their stride. Fallon has read stinging bits like: "The supposed image of the Virgin Mary in the window of a New Jersey house disappeared Tuesday when the homeowner cleaned the glass, leading many to conclude what they have already feared -- there are no virgins in New Jersey."
Usually the segment contains political humor, but that seems incongruous with today's political climate. In the rest of the country, the media have reacted strongly: Comedy Central's The Daily Show was rerunning only those episodes that didn't criticize George W. Bush -- few though those were. The Onion, an irreverent weekly that apes Associated Press wire stories, told The Chicago Tribune that one headline they were considering was "Report: 82 Percent of Americans Staring Blankly at Hands." Clear Channel, the nation's largest chain of radio stations, distributed DJs an unintentionally funny list of songs that might be inappropriate, including "Hit Me With Your Best Shot" by Pat Benatar and Bruce Springsteen's "I'm on Fire."
But if it's time for the death of comedy, nobody's bothered to tell NBC. And nobody should. If nothing else, America's ability to mollify bad news with a dose of humor, to be charmingly self-critical and relentlessly charismatic, is practically one of this country's constitutional rights. It's certainly the basis for SNL and "Weekend Update" -- one of the hallmarks of the show is how well the humor stands the withering of relevance -- and Jimmy Fallon seems perfectly suited for the job.
At 27, he's as old as Saturday Night Live, and if there ever was such a thing as his element, he's found it. "My first week here, I got a comedy headache," the Brooklyn-born comic says, dressed in faded blue jeans, black sneakers, and a white T-shirt. He's trying to upgrade to suits. The transition's slow in coming. "We were out drinking and there were so many bits going on that my head just throbbed, like, 'Wow, I don't want to go home, but I'm getting a headache.' There was so much comedy going on that my brain just hurt me. My brain was swelling." "Did you have a comedy hangover?" asks Grandy.
"I had a comedy hangover," affirms Fallon.
"Charlie Sheen drove you to the comedy Betty Ford clinic?"
"It's 'hair of the dog that bit you' when you drink the next day, right? Well, I had to do more jokes. I put a Robin Williams CD on for a comedy injection."
Known for his on-point impersonations of Adam Sandler and the show's executive producer, Lorne Michaels (who, through Fallon, sounds like Mike Myers' Dr. Evil with a head cold), Fallon behaves like a fan, loping about the 17th floor, proud to show off his office, which comes complete with I>Yellow Submarine Beatles action figures and a Sid and Nancy poster. "All he ever wanted was to be on Saturday Night Live," says Randi Siegel, Fallon's ex-manager and the current head of talent and development for the National Lampoon Acquisition Group. "The first time I spoke with him on the phone, he told me how, growing up, he and his sister would practice SNL sketches in their living room. He's so genuinely in awe of everyone who was on the show before him. That's what's so endearing about him. His impressions aren't mean-spirited -- they're a tribute to the people he grew up admiring."
Fallon dropped out of St. Rose College in upstate New York, 15 credits shy of a degree in computer science, to pursue a career in comedy in Los Angeles. While he's telling me that his father was a tech writer for IBM, my tape recorder breaks. Fallon fixes it on the spot. After two years studying and performing with the Groundlings, the famed West Coast troupe whose alumni include Paul Reubens, Lisa Kudrow, and Will Ferrell, he had his first audition for Lorne Michaels. It didn't go so well. A year later, he got his second chance.
"It was in Studio 8H," he recalls, "the SNL soundstage. And I remember thinking that even if I didn't get hired, this was such a cool thing it didn't matter -- I could still tell my friends and family that I'd auditioned for Lorne Michaels. I did like 10 impressions in three minutes, and I didn't want to name who because I figured if I was good enough, they'd know who I was doing. The whole afternoon, people had been telling me, 'Lorne doesn't laugh -- he's seen it all, so don't think he doesn't think you're funny if he doesn't laugh.' It just went on and on, a huge psych-out. Anyway, I finished the audition with Sandler -- 'Shabbaddy-do!' -- and Lorne turned his face away, but I could see that he'd cracked up. It was such a surreal and cool moment."
In the four years since, Fallon's graduated from signature sketches like "Nick Burns, your company's computer guy -- he'll fix your computer, then he's going to make fun of you," and "Sully and Denise," where he plays a ne'er-do-well Boston teenager with an unhealthy need for public affection, to anchoring "Weekend Update." His lyrical reinterpretations of Top 40 radio hits have passed into SNL history -- his version of Blink-182's "All the Small Things" goes: "Spring break, that year, went out and bought beer. Cashier grabbed me, took my fake ID. Wait a second, man, you don't understand, that picture is me with a turban and a tan" -- and he's dropping a comedy album, The Bathroom Wall (DreamWorks), in January.
But that's not all. Fallon and his sister Gloria transformed a cross-country e-mail exchange (when he was in L.A. and she was living in Boston) into a book of daily affirmations called I Hate This Place: A Pessimist's Guide to Life (TV Books). He co-hosted the 2001 MTV Movie Awards with Kirsten Dunst and conceptualized the ads, which consisted of a Fallon-Dunst slumber party, replete with pajamas. He's enjoyed bit parts in Band of Brothers and Cameron Crowe's Almost Famous, and was rewarded by impersonating stars like Robert De Niro and Jerry Seinfeld to their faces. Fallon's even modeled for Calvin Klein.
"I really snuck that one in there," Fallon says. "When it was all done, no one made fun of me or anything. As a comedian, you don't really think that you're good-looking, so when someone asks you if you'd like to model Calvin Klein, you're like, 'Oh my God, yes -- yes, I want the billboard to be right over the Improv.' I wanted people walking in to be like, 'When is it all going to end for that guy? He is the luckiest man on earth.' I mean, this is ridiculous. I did a bit where I kissed Gwyneth Paltrow on the show, and my friend called me up to say, 'Dude, you have to warn me if that's going to happen, or I'm not going to watch. You have to warn me that that's going to go down, because that's just madness. Madness.'" No, he doesn't have a girlfriend.
In the meantime, SNL's workweek is just beginning. Fallon and the rest of the 2001-02 cast are to meet the season premiere's host, Reese Witherspoon, at 6 p.m., and while the mood of the office isn't somber -- on the contrary, almost no one's in and people seem shocked to see Fallon during daylight hours -- you get the feeling this isn't high gear. It's been a jagged couple of weeks, what with professionals like Dan Rather breaking down on Letterman and the whole country in emotional upheaval. Sadly, the situation's reminiscent of Alan Alda's equation in Woody Allen's Crimes and Misdemeanors. "Comedy equals tragedy plus time," the former M*A*S*H* star says. "If it bends, it's funny. If it breaks, it's not funny."
While there's nothing funny about the hole in lower Manhattan, and there will never be a joke big enough to forgive it, maybe by the time the smoke clears and rubble's hauled away topical humor won't feel so alien. New York today is worlds away from the New York of last week, and hopefully that's a trend that will continue. Like Fallon says, staring out the window of his producer's office: "This city's so awesome, Manhattan especially, so diverse, the different ethnicities. And just to see everyone looking each other in the eyes and understanding that yeah, this is hard, this is rough, that's eerie. New York will never be the same."
Styling by Scott Newkirk/Art Department * Grooming By Moiz/Kramer & Kramer * Photography Assistants: Gall Fisher, Marcus Wilhelm * Props By Mark Chandler/Art Department * Grooming Products: L'OREAL Studio Line FX TOSS