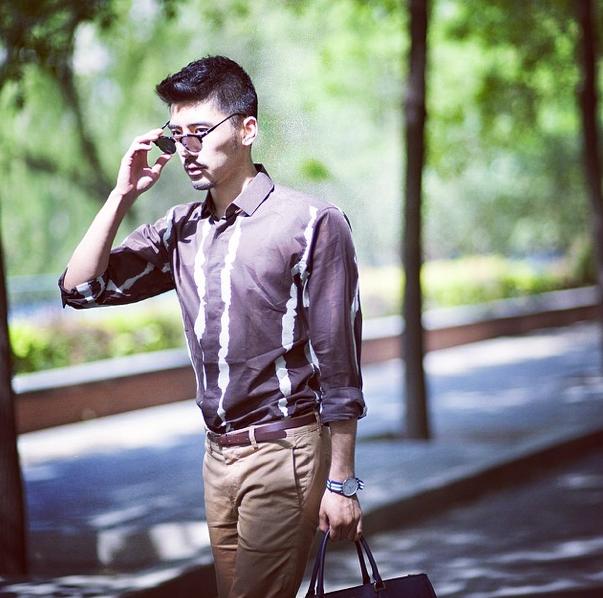 Name?
Nik Wang
Age?
23
Where do you live?
Beijing
What do you do there?
I'm a fashion and lifestyle blogger.
What Chinese bands or DJs are you obsessed with right now?
I like Reflector, Gala, Omnipotent Youth Society and
DJ Wordy
. Reflector is punk, Gala and Omnipotent Youth Society is rock and DJ Wordy is electronic. I recommend listening to Gala's "Young for You" and Reflector's track, "Numb."
Where are the cool places to catch live music in Beijing?
Either
Mao Live House
or
Dada
. They always invite cool, underground local bands and DJs. And the crowd is fashionable, 'indie' people, which I like.
What is the cool neighborhood to hang out in?
Definitely the Sanlitun area.
Nik shows out a quick glimpse of a night out in Beijing
Describe your perfect weekend in Beijing.

It would start with brunch with friends and hitting the gym before picking a nice restaurant at the Taikooli shopping center in Sanlitun for dinner and then a concert at Workers Stadium in the area.

What's your favorite bar or club in the city?

d.Lounge. It's the oldest and best lounge in Beijing. You can always meet people who work in fashion, art, or entertainment here because they host lots of fashion events and after parties. They also have jazz and old movies shown but you can find DJs on the weekends, too.

What's a bar or club you would never go to in Beijing?

5F. It has outdated decoration and it's very boring.

Check out Nik's music recommendations:

Reflector -- "Zhao ke"


Gala -- "Young For You"


Omnipotent Youth Society -- "Kill the One from Shijiazhuang"


DJ Wordy -- "Lost in Space" mini mix