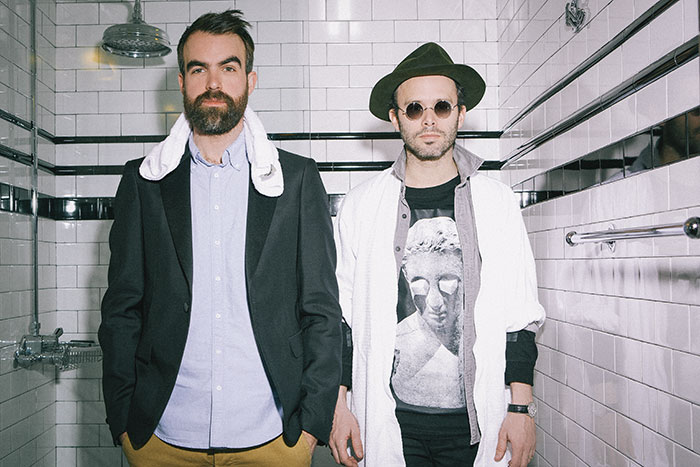 (L-R) Alex wears a blazer by Jil Sander, shirt by Everlane and pants by Uniqlo. Daniel wears a shirt and pants by Unis, long sleeve tee by Stampd x Daniel Arsham, hat by Guerra and watch by Cartier. 
Where you've seen them: 
The art/architecture duo composed of Daniel Arsham and Alex Mustonen has created immersive environments for En Noir (New York Fashion Week, 2014) and Chromeo (The White Room, 2013) and radically rethought such everyday objects as shelves, pillows and mirrors.
Why they made the list: 
Whether it's a massive structure made of inflatable tubes or a lightbulb cast in white gypsum, their work makes you see your surroundings in thrilling new ways.
On their architecture theory... 
DA: "There was always this notion of disrupting architecture, causing it to act in ways that it shouldn't."
AM: "It's about creating this moment of pause or unexpectedness that causes the viewer to reimagine the space or the object in a different way and question their relationship to it."
On the Snarkitecture soundtrack... 
DA: "You'd never know this, but architects listen to really loud hip-hop, all day long."
Hair by Dina Calabro at Wilhelmina Artists using Kérastase / Makeup by Natasha Smee at The Wall Group using Nars / Photographer's Assistant: Dean Dodos / Stylist's Assistant: Hailey Rozenberg / Fashion Coordinator: Kelly Govekar / Fashion Interns: Samantha Lewis, Katy Miller, Gabrielle Obusek and Olivia Valdez / shot At the Jane Hotel and Lafayette House.