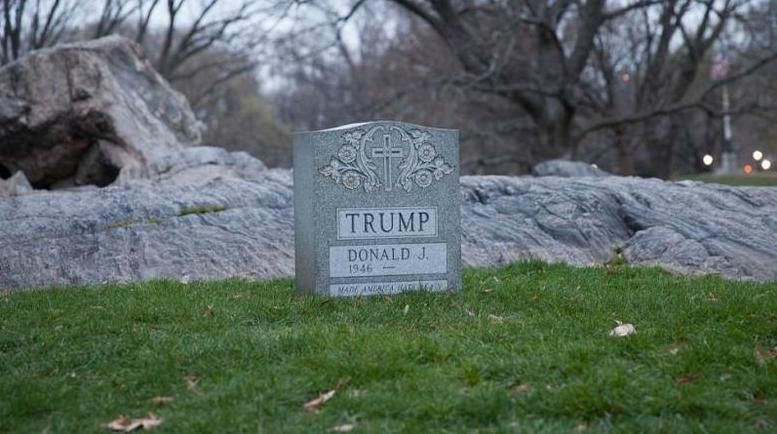 "The Legacy Stone" 2016, Brian Andrew Whiteley
Joshua Liner Gallery (540 West 28th Street) opens a group show called "Why I Want to Fuck Donald Trump" on Thursday, October 13, 6 to 8 p.m., and up until November 14. The exhibition, curated by Alfred Steiner, features works by 20 artists that "comment on the intersection of American politics and the over-sexualized cult of celebrity". Brian Andrew Whiteley's infamous Trump tombstone "The Legacy Stone" is included, along with works by Rebecca Goyette, Jonathan Yeo, Kris Kuksi, Ana Wolovick and others.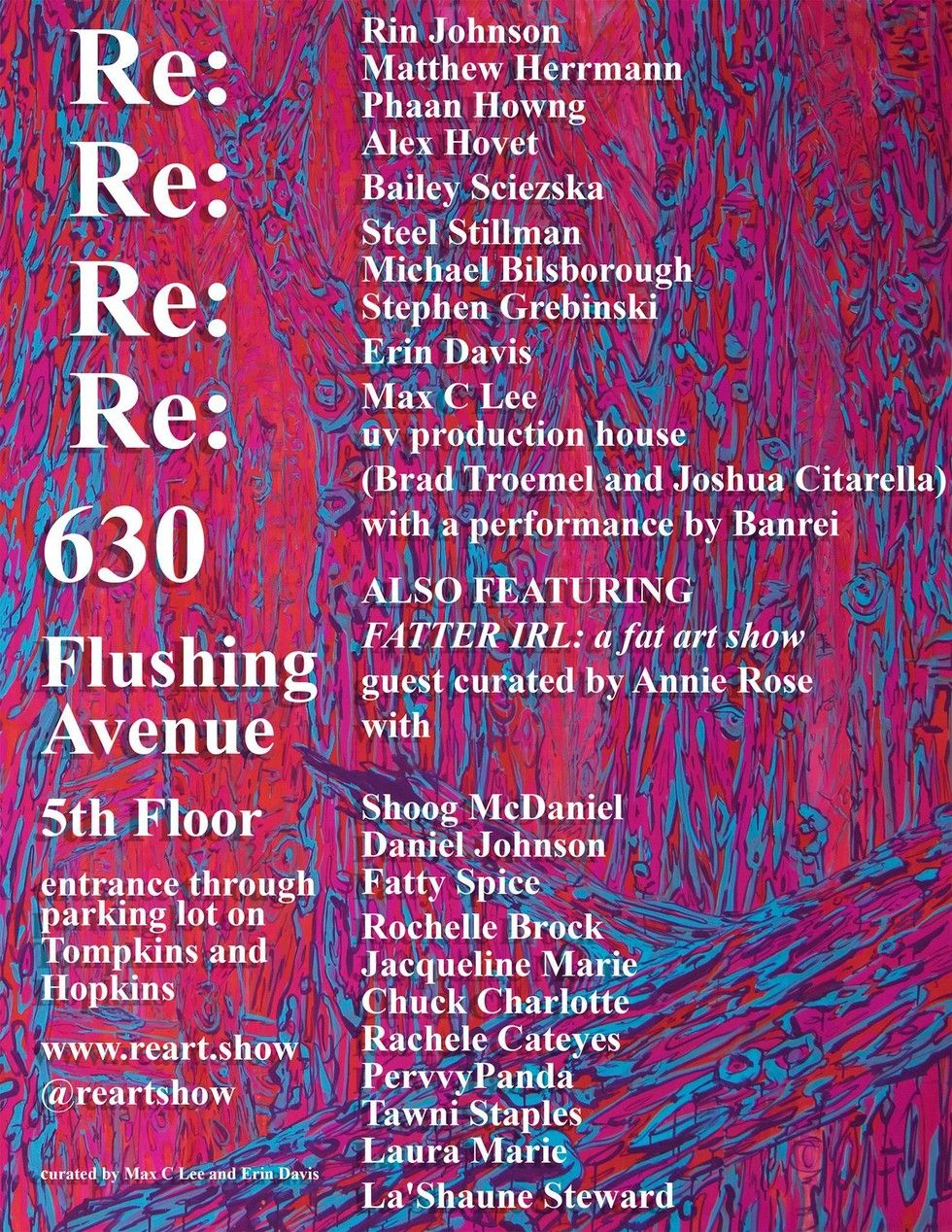 Two big group shows open on Saturday, October 15, 6 to 10 p.m., in the old Pfizer pharma factory at 630 Flushing Avenue in Brooklyn. "Re:Re:Re:Re" is the fourth "Re" show put together in the industrial space by Erin Davis and Max C. Lee, with two exhibition levels and a "dynamic environment" where participating artists can "change, replace and develop their works as the show progresses." At the same time, there's another show called "Fatter IRL" celebrating the "work and labor of fat artists/bodies." Enter through the parking lot on Tompkins Avenue and Hopkins and take elevator to fifth floor.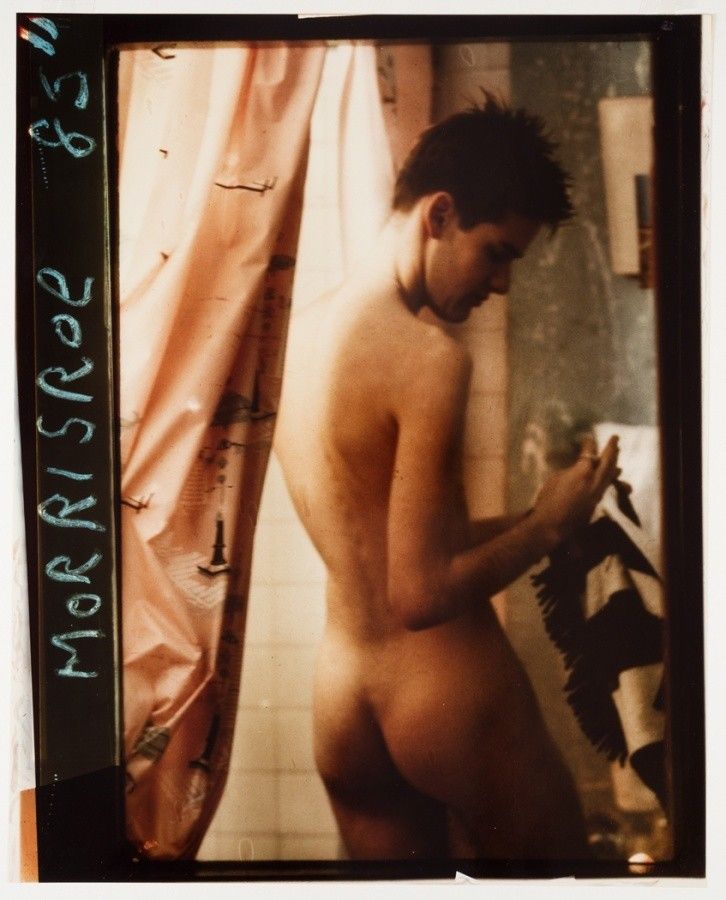 "John Stefanelli in the Bath" 1985, Mark Morrisroe
After almost 20 years in Chelsea, Alexander and Bonin gallery is moving to 47 Walker Street in Tribeca. The inaugural exhibition opens on Saturday, October 15, from 10 a.m. to 6 p.m., with three solo shows including several works never seen in NYC by Ree Morton; a video installation by Willie Doherty called "Passage;" and a selection of "post-punk" photos by Mark Morrisroe shot in NYC and Boston from '82 to '85. On view until December 22.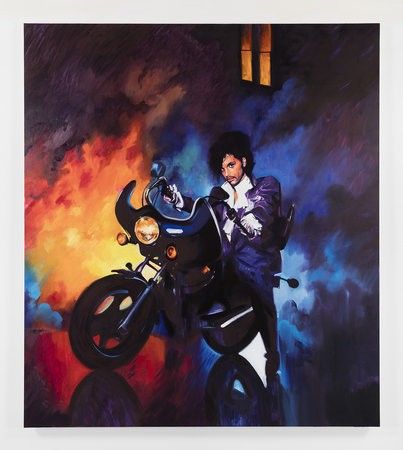 "Prince" 2016, Sam McKinniss
Team Gallery (83 Grand Street) opens a solo show by Sam McKinniss called "Egyptian Violet" on Thursday, October 13, 6 to 8 p.m., and on view until November 12. The new figurative paintings are primarily sourced from online images (Prince, Flipper et al), "evoking an onslaught of visual associations."

This eighth edition of the Creative Time Summit, "Occupy the Future," takes place in Washington, DC, from October 14 to 16. They expect over 50 speakers including Black Lives Matter co-founder Alicia Garza, Ian MacKaye from Minor Threat/Fugazi, Hans Ulrich Obrist and artist Carrie Mae Weems. DC's Floating Lab Collective will create the "stage set" taking inspiration from the Sistine Chapel. Passes and more info are HERE. The talks and performances will be held in The Lincoln Theatre (1215 U Street, NW, Washington, DC) and the kick-off party is Thursday at the Blind Whino.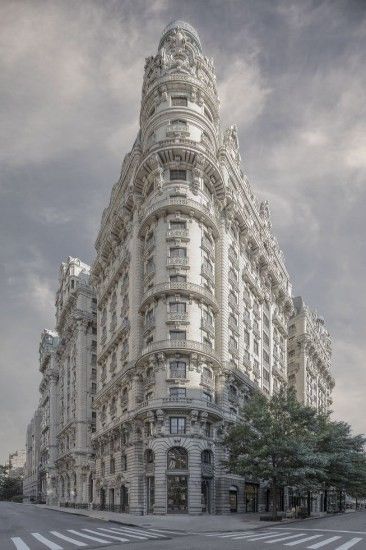 "The Ansonia," Marc Yankus
ClampArt is also moving to a new storefront space at 247 West 29th Street in the Flower District. The first show, "The Secret Lives of Buildings," features a series of portraits of NYC buildings by Marc Yankus. "The buildings are not presented simply as they are," he says. "Muted of distracting visual noise, they represent my vision of how they ought to be seen." The opening reception is Thursday, October 13, 6 to 8 p.m., and then it's up until November 26.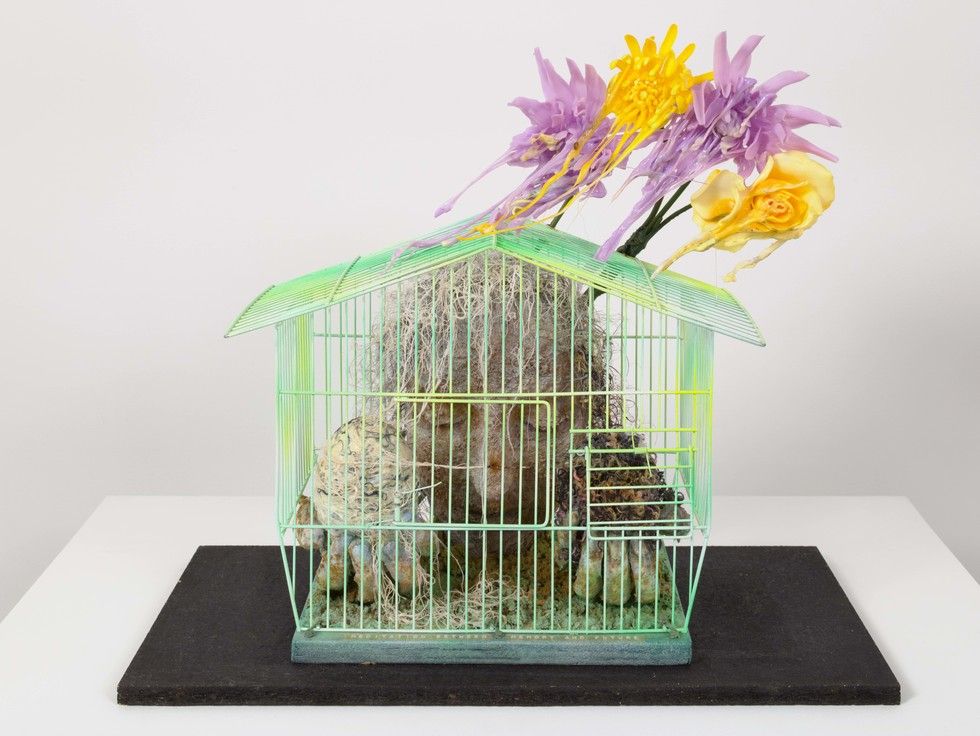 Meditation Between Memory and Future, 1978. In cooperation with Hiroko Kudo and the estate of the artist © 2016 Artists Rights Society (ARS), New York / ADAGP, Paris. Estate of Tetsumi Kudo, Hiroko Kudo
Andrea Rosen Gallery (525 West 24th Street) has their third solo show by the late Japanese artist Tetsumi Kudo opening on October 14, 6 to 8 p.m. The artist was important in the development of the "anti-art" avant-garde in Tokyo in the 50s and 60s. This exhibition includes eight string works and over 20 cages from the late 60s to the early 80s. Up until November 16.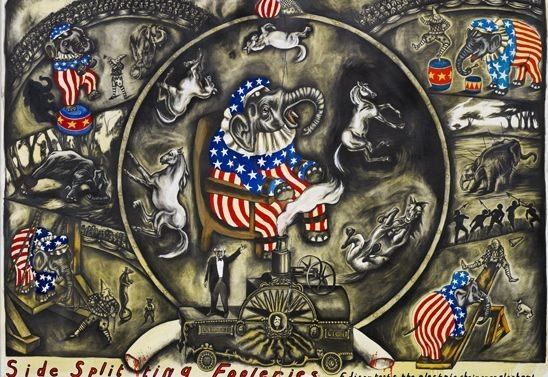 "Side-Splitting Fooleries" 2007, Sue Coe
"You Say You Want a Revolution: American Artists and the Communist Party" opens at Galerie St. Etienne (24 West 57th Street) on October 18 and runs through February 11, 2017. More than 60 works by artists who "sought social change and economic stability during and after the Depression" are featured, including Stuart Davis, Alice Neel, Ben Shahn, William Gropper and others. NY-based contemporary artist Sue Coe will also show drawings and gouaches next to work that has inspired her.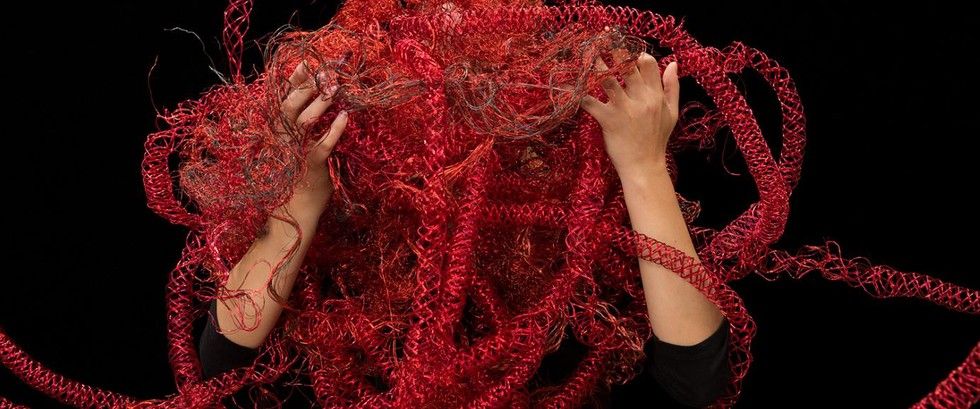 For three nights only -- October 13, 14 and 15, 8 p.m. daily, $20 -- Tribeca's 3-Legged Dog Technology Center (80 Greenwich Street) presents a multi-media work called "Circling the Center" by NY-based artist Nene Humphrey. The work is described as "neuroscience meets Victorian mourning ritual" and it includes: video images of brain circuitry, metronomes, a choir, a cellist and "sounds of serenading lab rats."
Splash photo "Flipper" 2016, by Sam McKinniss.