From TOMS to Warby Parker, it's not news that 'do-gooder' brands have exploded across the market. Joining the spate of ethical footwear, eyewear and clothing brands are a crop of jewelry labels that each have a similar mission in mind -- the combating of violence worldwide through the use of recycled weapons materials, partnerships with local artisans in war zones and the raising of awareness about global issues. Whether creating bracelets from recycled bombs found in Laos to sculpting rings out of illegal guns recovered from cities throughout the United States, we profile five jewelry brands whose creations are just as cool as their causes.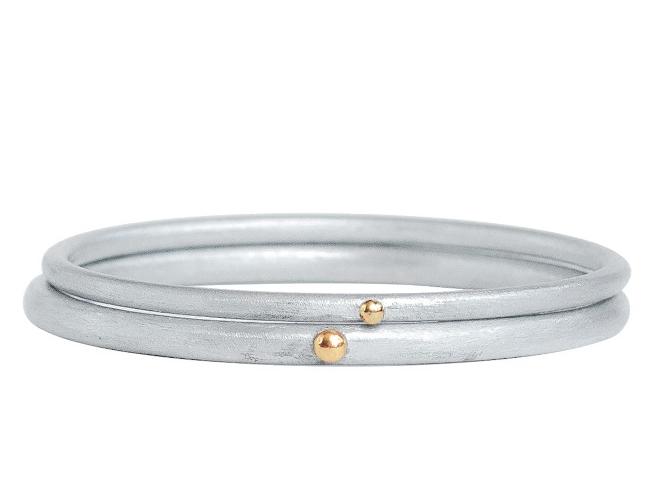 ARTICLE22Who:
Elizabeth Suda
When:
Founded in 2010
What:
By recycling bomb material taken from one of the most heavily shelled regions of the Vietnam War, Elizabeth Suda works with 30 Laotian farmer-artisans for her PEACEBOMB collection. The local artisans handcraft each bracelet using remains from 170 million detonated bombs as well as material from 80 million undetonated bombs. In addition, for each bracelet sold, 3 square meters of bomb-littered land is cleared. At the country's current rate of removal this process would take 800 years without the help of ARTICLE22.
Why:
Suda launched ARTICLE22 after working with an NGO in Northern Laos where she met the local artisans with whom she now works. Suda says her ultimate aim is to establish ARTICLE22 as a self-sustaining foundation that enables artisans around the world to become agents of change rather than recipients of charity. For her, the PEACEBOMB bracelets are just the beginning. "We are working on other projects in Asia and South America," she says. "Our plan is to expand our footprint globally in places where awareness and impact is needed. The vision is to be the United Nations of Fashion -- producing, selling, and making impact globally."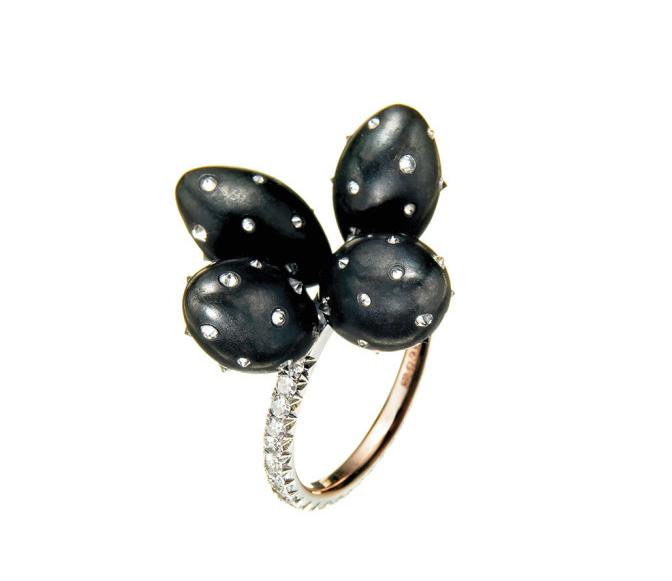 Fonderie 47Who:
Peter Thum 
When:
Founded in 2009
What:
Thum's partnered with established jewelry designers like James de Givenchy and Philip Crangi to create high-end jewelry and watches, all of which are made from destroyed AK-47s and other assault rifles recovered from Africa. Proceeds from sales help remove and destroy these firearms as well as provide support programs for young people caught in these conflict zones. In just five years, the company has destroyed over 35,000 assault rifles.
Why:
Thum founded Ethos Water in 2000 to help bring clean water to Africa (it has since been acquired by Starbucks), but after meeting young men and boys armed with rifles he was motivated to do something more. "I thought this problem needed to be considered on the same level as other issues like food, water and healthcare, but engaging people to proactively remove a social negative, like gun violence, is different than moving them to add a social positive, like water," Thum says. To overcome this challenge, Thum realized he could engage people by transforming the rifles into something entirely contrary to their original purpose -- from an object of violence to an object of beauty.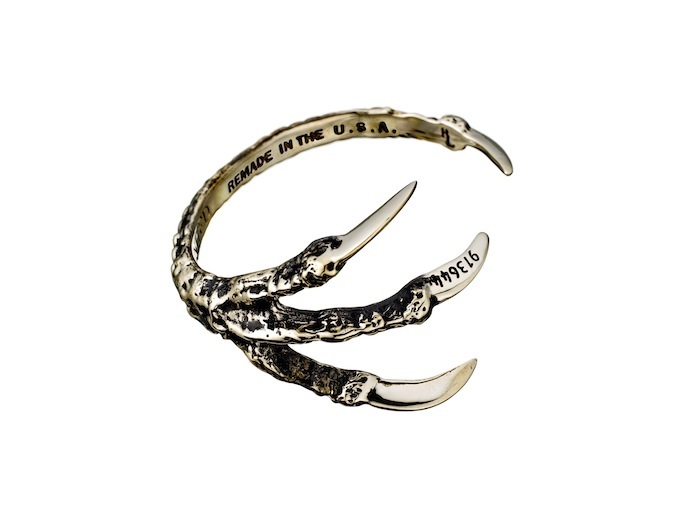 (A piece from the Liberty United x Pamela Love collection)
Liberty UnitedWho:
Peter Thum and his wife, actress Cara Buono
When:
Founded in 2013
What:
Like Fonderie 47, Liberty United combats gun violence but, taking a cue from the brand's name, addresses the issue in the United States rather than Africa. In collaboration with Pamela Love and Armani Exchange, each piece of Liberty United jewelry is made from, and bears, the serial number of an illegal gun or bullet no longer circulating in the US. Proceeds are donated to programs that work to reduce gun violence and assist its victims, help at-risk youth, and remove illegal guns from circulation.
Why:
In 2012, Buono urged Thum to expand his efforts outside of Africa and shed light onto the issue of gun violence in his own country. Speaking of both Fonderie 47 and Liberty United,Thum says their goal is to "transform things that reduce hope into new things that inspire it. Through that process we transform people, perspectives, lives and situations."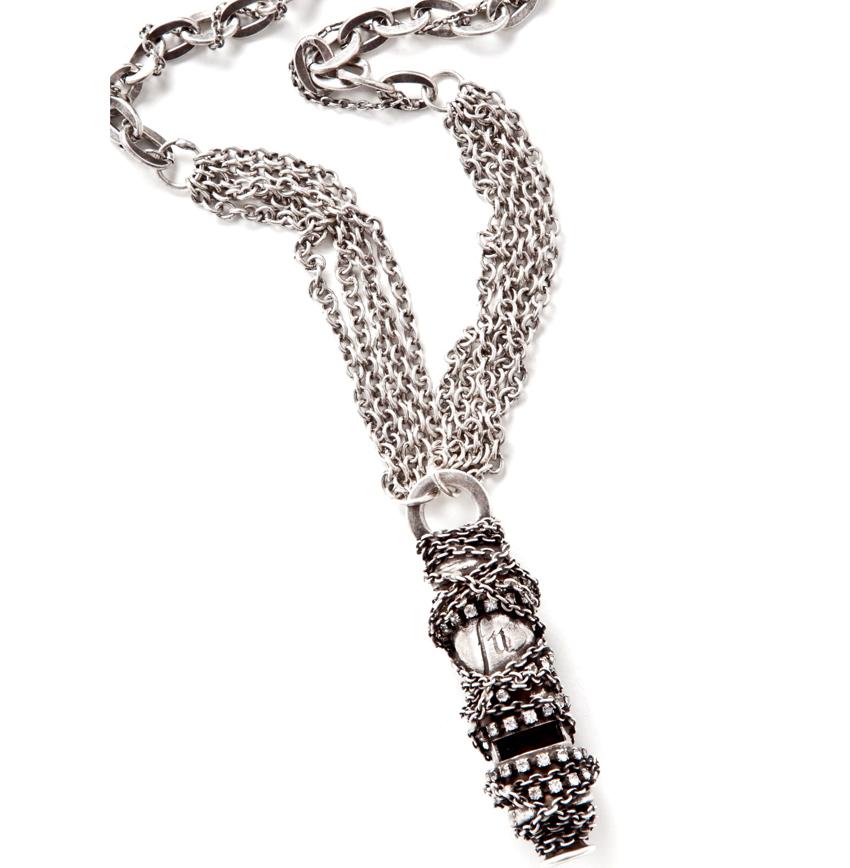 (A piece from the Falling Whistles x Dannijo Crystal collection)
Falling WhistlesWho:
Sean Carasso
When:
Founded in 2008
What:
  Falling Whistles uses profits to form coalitions with local communities around the world working together to combat war in the Congo. With more than 20 coalitions in 8 different countries, the organization has successfully lobbied the United States government and the UN to
appoint special envoys to the region
, effectively helping stop Congolese rebel group M23 and bring about the surrender of its leader, as well as facilitating the signing of two high-level peace agreements. 
Why:
While backpacking through the Congo in 2008 and standing in the midst of one of the deadliest wars of recent times, founder Sean Carasso came across an encampment in which soldiers were beating five young boys for war crimes they were forced to commit. Carasso and other backpackers rescued the five boys and learned about even younger boys that were too small to carry guns and were forced into the front lines of combat armed with nothing more than whistles. Upon his return home, a friend inspired him to sell whistles on chains as a way to raise awareness of the conflict and incite change. Their goal, Carasso says, is nothing short of "peace in the Congo [and] to end the deadliest war of our time."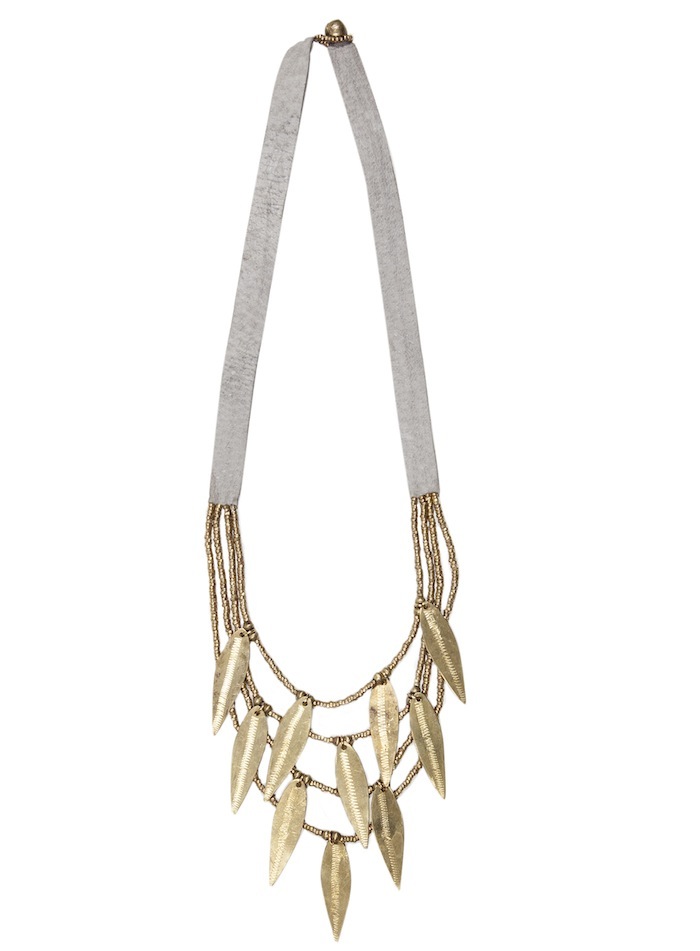 Raven + Lily:
Ethiopia Collection
Who:
Kristen Dickerson and Sophia Lin
When:
Founded in 2008
What:
Employing HIV+ women living in Ethiopia, Raven + Lily's necklaces, bracelets and earrings are created from melted bullet casings recovered from war conflict areas that are turned into beads. In addition to jewelry, the brand's Ethiopia Collection also features leather bags made by women at-risk to labor trafficking.
Why:
In 2007, co-founders Kristen Dickerson and Sophia Lin met with non-profits in slums and brothels throughout India, an experience that deeply affected the two upon their return to the US. "I love fashion and design, but my passion was always to advocate for women and children in poverty," Dickerson says. A year later, the two decided to marry these interests and launch Raven + Lily in 2008. The project, which advocates for women's rights and well being around the world, began as a non-profit, but re-launched as a socially conscious for-profit brand in 2011. As Dickerson continues, "There is a mutual connection and dependency that is happening between our artisans and customers. It's amazing and beautiful and the very reason that I keep going and growing this company."