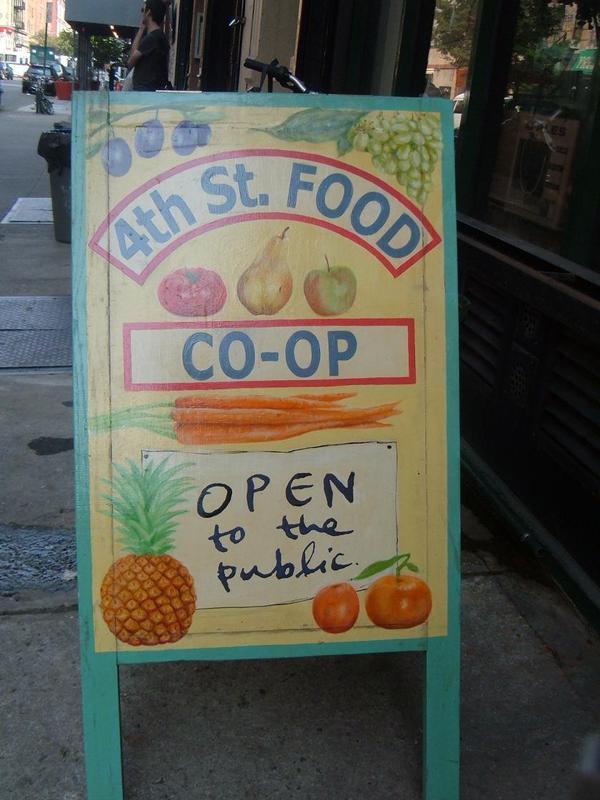 I loves me a food co-op, but even MORE especially when it's New York's one and only nonprofit, volunteer run, anti-corporate and vegetarian food/bulk goods storefront. High five!
Unfortunately for the 4th Street Food Co-Op, however, a Whole Foods megaplex is scheduled to open just around the corner on March 29th (but then again this is according to a press release, so don't hold me to it). Rumor has it that the Whole Foods will excede an entire avenue!
As a result the Co-Op is having a benefit on Friday, April 6th at the Bowery Poetry Club to raise awareness and much needed fundage. "After more than thirteen years in the neighborhood, the 4th St. Food Co-op is planning a major 'green' in-store renovation, using sustainable methods and renewable materials. The co-op is already facing fiscal challenges due to mounting debt and needs support to continue to bring organic food to the community. These obstacles combined make this timely event more urgent and pertinent than ever before."
You hear that? Go support this beloved neighborhood gem! It'll be worth it anyway as the Trachtenburg Family Slideshow Players (pictured here) will be performing along with other notable New York acts. Plus various vegan desserts, organic beauty supplies and other goodies will be auctioned off.