On Thursday, Claire Boucher (aka Grimes) gave us all a holiday gift, and released a previously unheard track " Fifteen Minutes To," that the musician said was "probably pre-Halfaxa"--her sophomore album from 2010.
With twinkling synths over a brooding bass, along with the single art, it feels like getting lost in a frozen forest full of giant crow-goblins on Christmas Eve--anyone else?!
While the song is undeniably Grimes, it's a far cry from her most recent album, Art Angels, which brought her out of the witch house/dark wave fog that made her famous, in the wake of Halfaxa and 2012's Visions.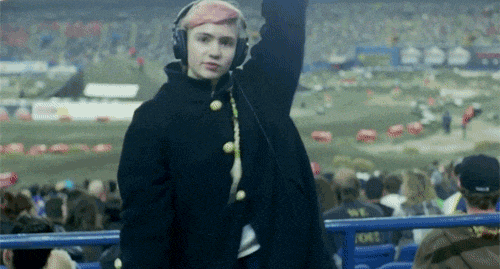 Art Angels is a pop masterpiece--a genre-blending, weirdo-anthem odyssey that Grimes produced every single part of; there's something for everyone, which, as the musician has noted in interviews, was a painstaking experience.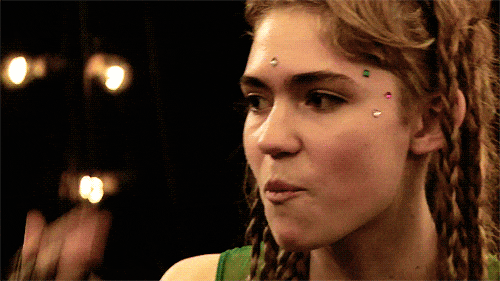 The singer had scrapped an entire album last year, following a divisive reaction to her (excellent) 2014 single "Go" (originally written for Rihanna), which had fans unfairly crying "sell out."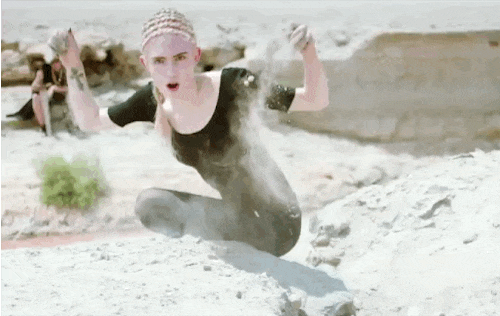 Grimes continued to rile up the troops, after she released the jaw-droppingly good "Realiti" in March of this year, which was meant to appear on the discarded fourth album.

In Art Angels, Grimes discusses these struggles with the sexist, absurd demands the "comment section" of the Internet places on her, millions of anonymous voices (many of them male) informing her of what they think she should sound like.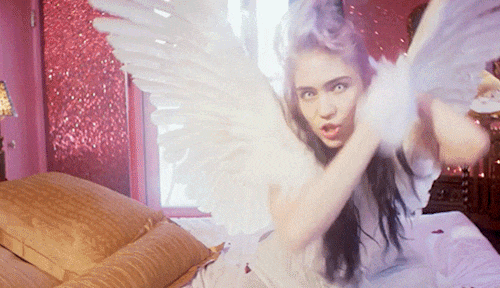 Fortunately, Ms. Boucher certainly knows what she sounds like, and it paid off, with the album receiving universal acclaim, and nabbing the #1 spot of numerous Best Albums and Tracks of 2015 lists, including NME and TIME.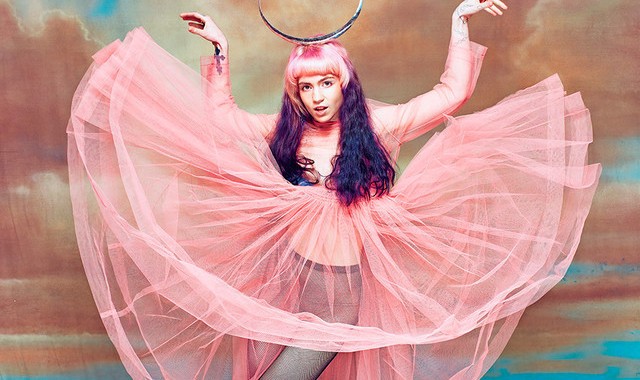 And me!!!!!! My list!!!

Let it be known, I want "Flesh Without Blood" to start playing as I'm being lowered into the earth, and all the attendees of my funeral to start mosh-dancing.
Grimes is a whole other category of music, herself, and 2015 was simply just one sliver of it.
Bless you, G.