Have you heard? Marilyn Manson is modeling in Saint Laurent Paris' new ad campaign. (Update: so is Courtney Love!) At first we were confused, but the more we looked at the ad the more we liked it. So for all of you readers out there who (like us) have a short-term memory for celebrity campaigns but a long-term appreciation of odd pairings, we've assembled a little guide to refresh your memory.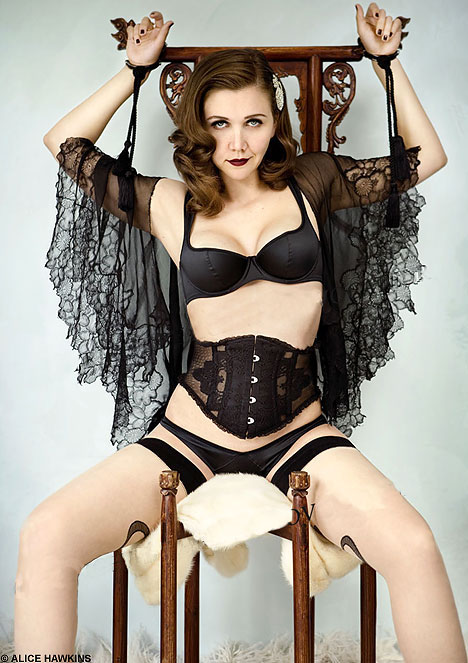 1. Maggie Gyllenhaal for Agent Provocateur
While we wouldn't blink an eye if Maggie Gyllenhaal's character in Secretary wore lots of sexy-sex things, we weren't expecting Maggie herself to star in a campaign for haute lingerie-maker Agent Provocateur. Regardless, she werks it.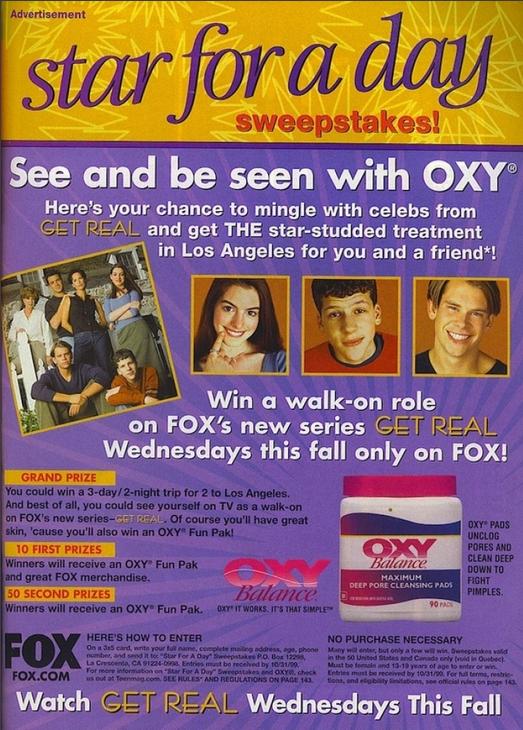 2. Jessie Eisenberg and Anne Hathaway for Oxy
Why isn't
Get Real
on Netflix?
3. Bob Dylan for Victoria's Secret
One of our favorite weird pairings of all time. Bob Dylan slinking around Venice is the opposite of pastel pushup bras.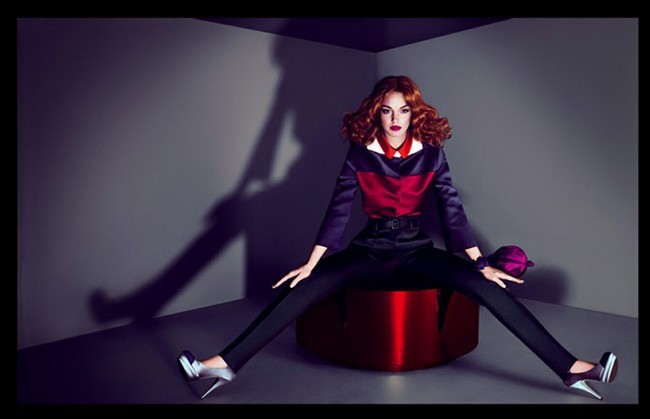 4. Linday Lohan for Miu Miu
Oh god,
this one
tugs at our heartstrings. Lindsay looks so fashionable and we were still in the phase when she was slipping but everyone was confident she'd grow out of it.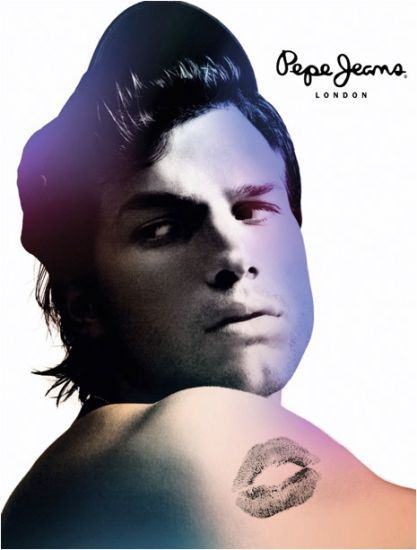 5. Ashton Kutcher for Pepe Jeans
Ashton Kutcher
modeled
for Pepe Jeans for a while. Here he is as a sultry, rainbow-colored club-goer or something.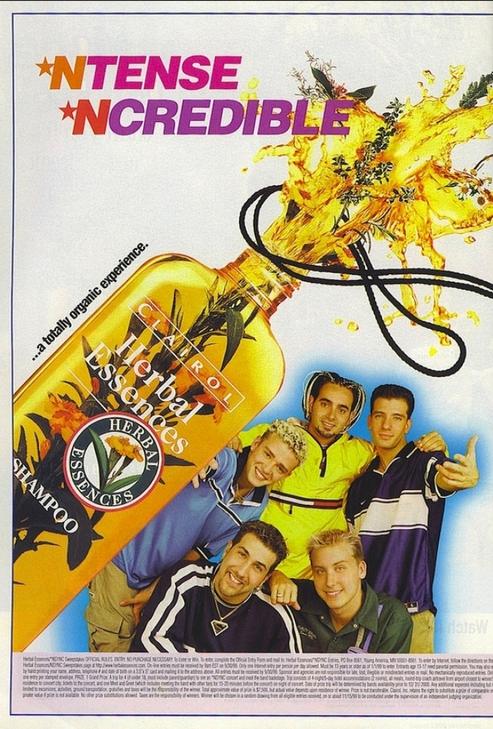 6. *N 'Sync for Herbal Essences
*Ntense. *Ncredible.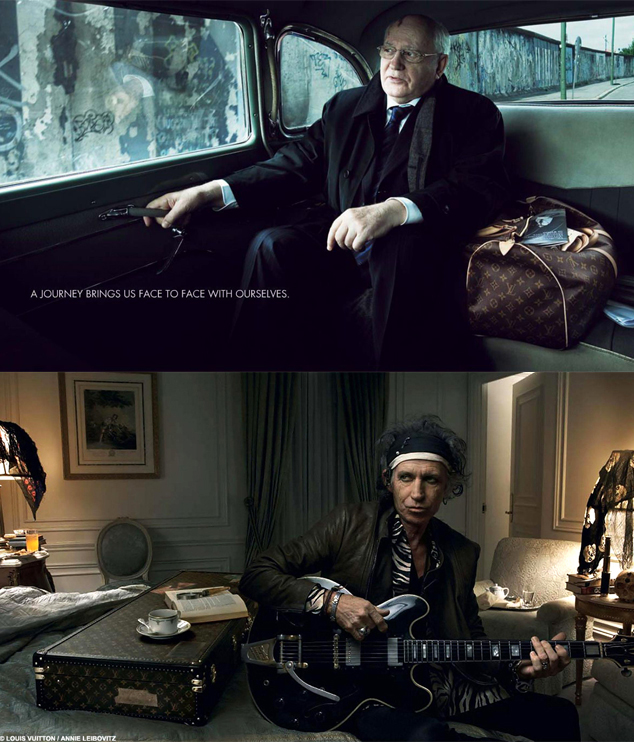 7. Mikhail
Gorbachev for Louis Vuitton + Keith Richards for Louis Vuitton
Louis Vuitton has done an incredible job of getting high profile, unexpected men to model in its ads. We think the two weirdest have to tie -- after all, what business do an ex-president of the Soviet Union and the front man of the Rolling Stones have modeling for Louis Vuitton? They must really love those bags.
8.
Joe Namath for Beautymist Pantyhose
We've always been a little turned on by these
Joe Namath for Beautymist
pantyhose commercials.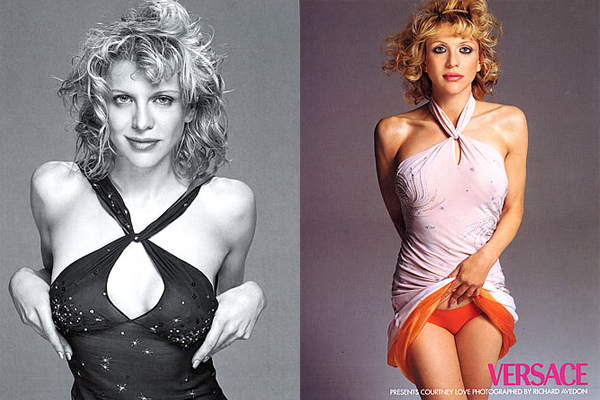 9. Courtney Love for Versace
We almost forgot about these 1998 Versace ads that Courtney Love did. And they were shot by Richard Avedon! Consider this a petition for Love to star in
Versace's Spring RTW
ads.
10. Paris Hilton and Fila
Remember when Paris Hilton was an It girl?

11. John Malkovich for TECHNOBOHEMIAN
Yes, TECHNOBOHEMIAN is John Malkovich's clothing line. 
12. Brad Pitt and Chanel
Actually, we haven't forgotten about this ad. We think about it like 3 to 7 times a month.
13. Missy Elliott and Madonna for GAP
Mostly we just wanted to post this clip because Missy Elliott and Madonna selling corduroys for the GAP is something no one should ever forget.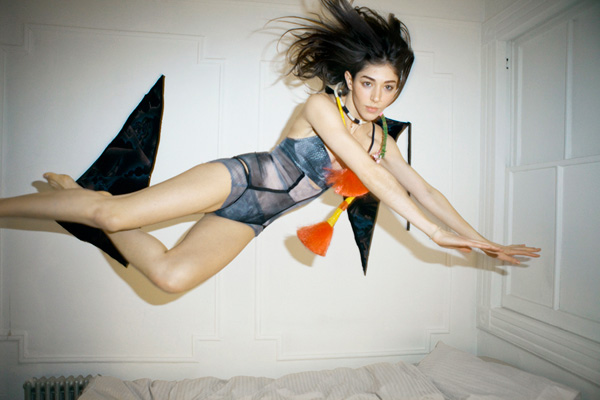 14. Caroline Polachek and The Lake & Stars
If you'd asked us a few years ago, we wouldn't have guessed that Chairlift's frontwoman Caroline Polacheck would turn out to be a regular model and collaborator for lingerie brand The Lake & Stars. Neither would she: she told
Refinery 29
that "I NEVER fancied myself a lingerie model (and still don't!)." You could've fooled us.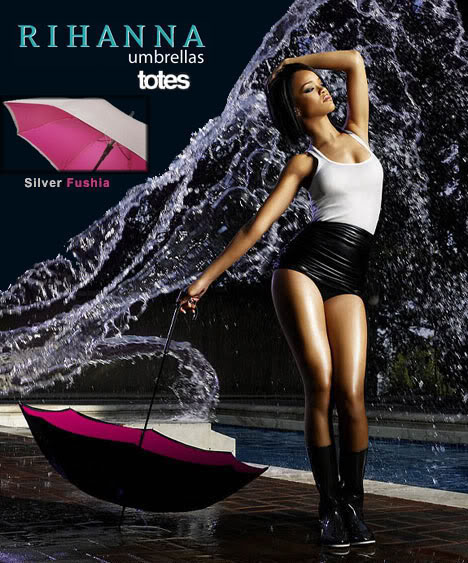 15. Rihanna for Totes
Rihanna's big breakout single was "Umbrella," so she sold a line of umbrellas -- get it??