An art comedy show on a boat, a sex shop gallery installation, a Wes Anderson art show and so much more -- here are our picks for the must-see art shows in NYC this month.

Hot Meet with Beverly's at Abrons Art Center
466 Grand St, New York, NY 10002
August 4, 7 - 10pm
Join the gang from LES mainstay Beverly's (the art world's Cheers), as they host Hot Meet, an art BBQ at Abrons Art Center. Talk, drink, grill, and listen to artist-curated tunes in this summer series that invites artists to unpack their process in a laid-back, meat-friendly setting (tofu burgers on request).
The Future is Whatever Art Film Festival at Nitehawk Cinema
136 Metropolitan Ave, Brooklyn, NY 11249

August 5, 7:30pm


Nothing better than a cold movie theater to escape the sweat fest of August, but who wants to spend $15 to cry over Pixar blob creatures just to sit in some AC for two hours? Instead, get some culture with your 65 degree air at
The Future Is Whatever
, an art film festival curated by Andrea McGinty that explores the humor and irony of living in "the now." Films by Petra Cortright, Siebren Versteeg, May Waver, Fake Injury Party and more will be shown one night only at Nitehawk Cinema, where you can order beer, wine and even truffle popcorn to your seat and really enjoy the sweat-free present.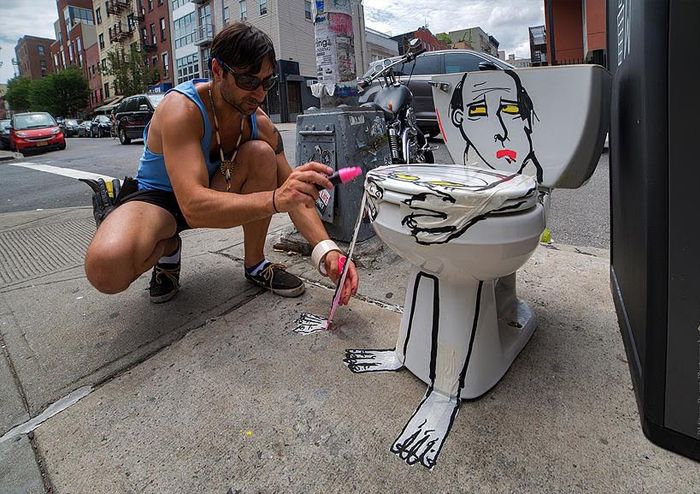 Art Is Trash featured at the LoMan Festival
The Lower Manhattan Art Festival (LoMan) Mural art festival
August 5 - 9


Check out the first-ever Lower Manhattan Art fest celebrating the public work of the neighborhood with murals, a sculpture garden, a sticker party, live music, a screening of a never-before-seen cut of
Bansky does New York
and panel discussions and events featuring well-known street artists including Ron English, Buff Monster, Art Is Trash and more.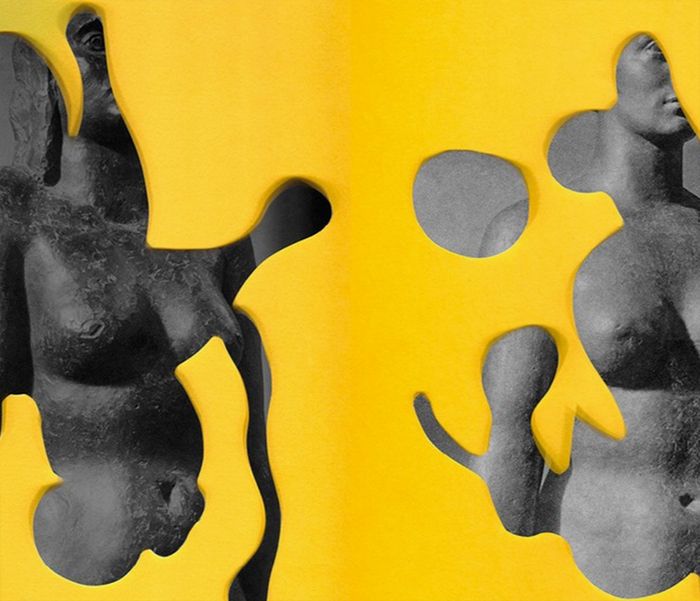 Eat The Feeling Magazine Launch at Louis B James
143 Orchard St, New York, NY 10002
August 6, 6 - 8pm

Derek Carner's scanner-based collages epitomize summer in New York, embodying that flow between sexuality and abstraction that comes out in the heat of the city at night. Eat The Feelings, Carner's 100-page magazine that he will be presenting along with a few wall pieces at Louis B James Gallery, shows images of bodies hidden under layers of paper and paint, perfectly expressing the seasonal fight between rawness and restraint.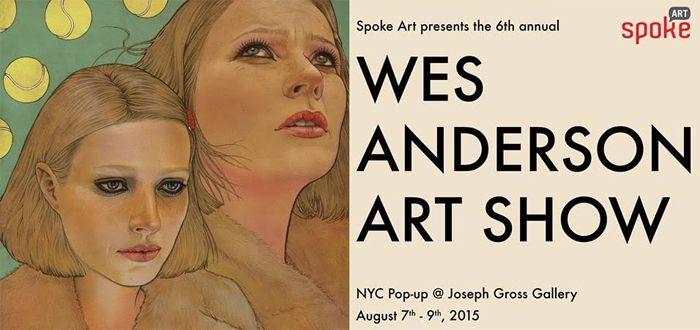 Bad Dads VI: A Wes Anderson Themed Art Show at Joseph Gross Gallery
548 W 28th St, New York, NY 10001
August 7 - 9

The cult following of Wes Anderson doesn't stop with Beekeeper Society tattoos and Margot Tenenbaum-style smokey eyes. In fact, Spoke Art has been putting on a pop-up art show inspired by the indie director for 6 years, featuring over 70 artists' illustrations, paintings, and sculptures of the vibrant, dark-humored and iconic world of Anderson's films. If not for the art, the people watching will be a spectacle. Who knows, you could find your Rushmore.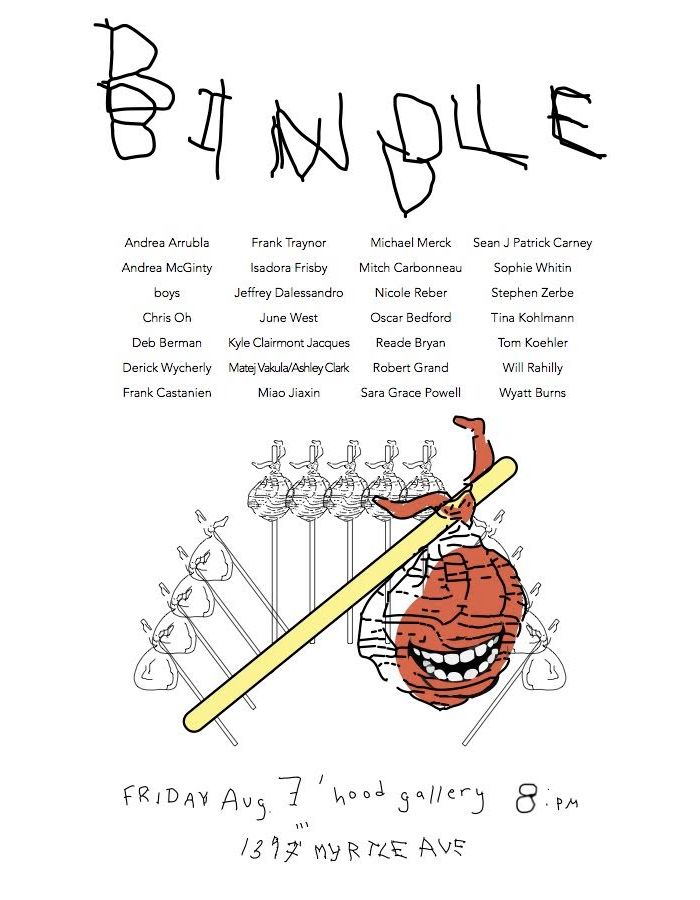 Bindle Nation group show at Hood Gallery
1397 Myrtle Ave, Brooklyn, New York 11237
Aug 7, 8pm

Head to Hood Gallery to scope Bindle Nation, a group show featuring artists' own stereotypical Hobo sacks filled with personal objects and artworks in a modern Brooklyn setting.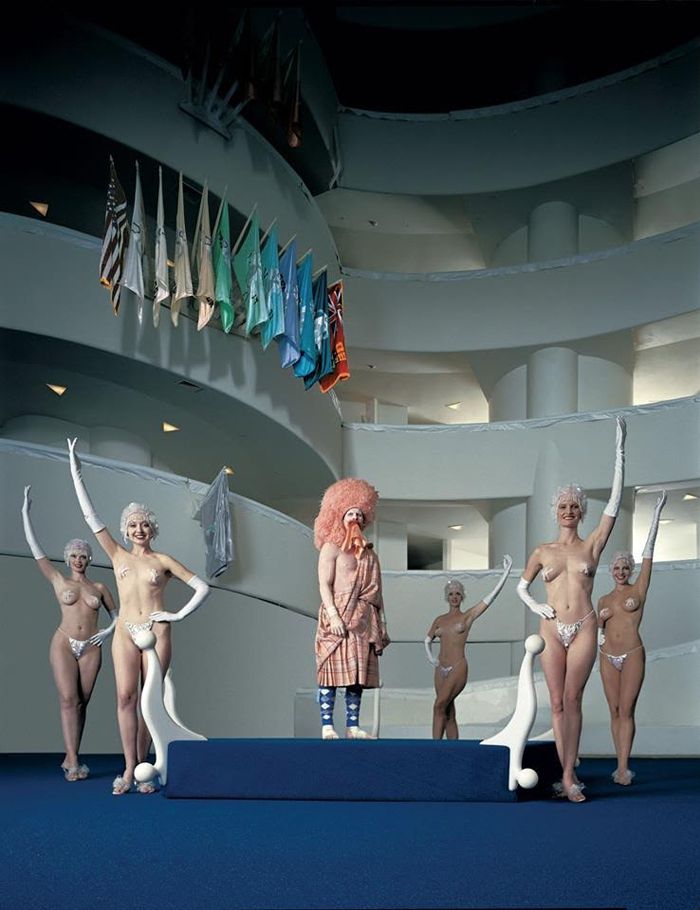 Mathew Barney's The CREMASTER Cycle at The Guggenheim Museum
1071 5th Ave, New York, NY 10128
August 8, 10:30am - 4:30 pm

Explore the bizarre, cringeworthy, fantastical and beautifully-crafted world of artist Matthew Barney's The CREMASTER Cycle, a series of five films made over 8 years. The Guggenheim gives us a rare opportunity to see all the films in order starting at 10:30am. If you can handle it, it's worth the week of weird dreams you'll have after.
 

BHQFU's Maritime Comedy Night at the Lilac Arts Series
225 West St, New York, NY 10013
August 8, 6pm



Why are you frowning on dry land when you could be laughing on a boat? Join the hilarious artists/comedians of Bruce High Quality University's comedy night as they board the S.S. Lilac for a sea-and-art-themed night of comedy.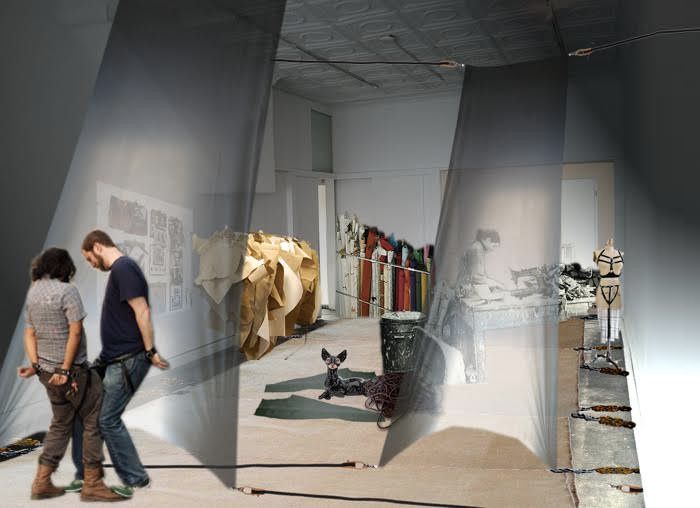 Rendering of Small Town Sex Shop installation


Katherine Hubbard & Savannah Knoop: Small Town Sex Shop at Recess
41 Grand St, New York, NY 10013
August 22-29

Artists Katherine Hubbard and Savannah Knoop have taken the allure of the small town sex shop and recreated it in a giant city, giving visitors an interactive art experience in the process. Try on straps, handle the objects, and explore that awkward intimacy of sex shops now that you're not too chicken to go inside. .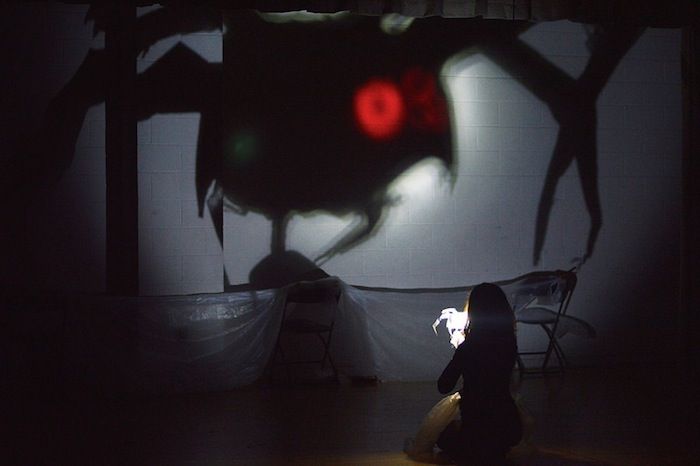 NYC Frin
ge Festival
Various locations
Aug 14-30
With over a thousand performances and 200 shows, the NYC fringe Festival is the best way to submerge yourself in the eclectic world of performance art and theater. See free plays in the parks or on a ferry ride, experience underground comedy and puppet shows or just try something weird and new. Line-up highlights include
Fail Better,
a Beckett-inspired physical theater piece by UMO and
dungeo
, a multimedia piece pairing video game lore with kabuki movement, made by Artistic Abandon NYC in Association with Hit the Lights Dad Theater Co.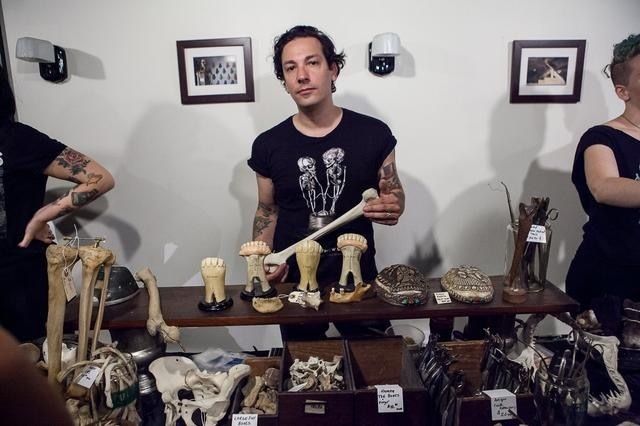 Morbid Anatomy Flea Market at The Bell House
149 7th St., Brooklyn
Aug 30
Go dead or go home. The Morbid Anatomy museum is your one-stop shop for the art, artifacts, taxidermy and literature of medical oddities and culture surrounding death. Check out the museum's flea market for rare books, stuffed creatures and all the weirdos you've been looking for this summer.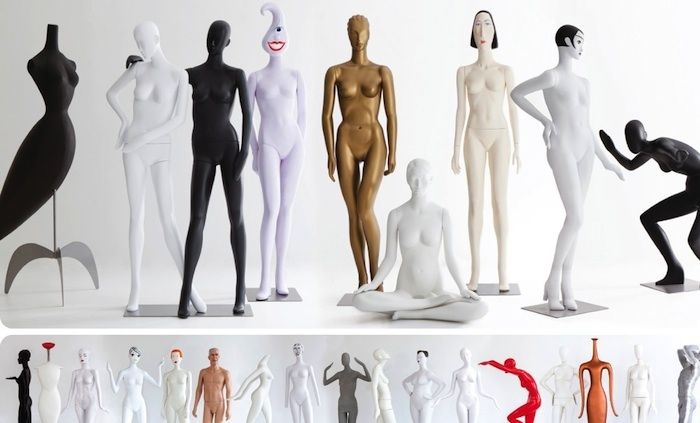 Ralph Pucci: The Art of the Mannequin at the Museum of Art and Design
2 Columbus Circle
Until August 30
With hundreds of iconic figures and busts on display, go inside world of the Ralph Pucci, the artist who redefined the way we show fashion and whose collaborations included ones with Diane von Furstenberg, Kenny Scharf and more.