We've asked 11 men's fashion writers and bloggers to each reveal the menswear brand they're most digging right now as well as offer some of their go-to fashion tips and tricks. From the U.S. to the U.K., these are the brands you should know to rev up your closet.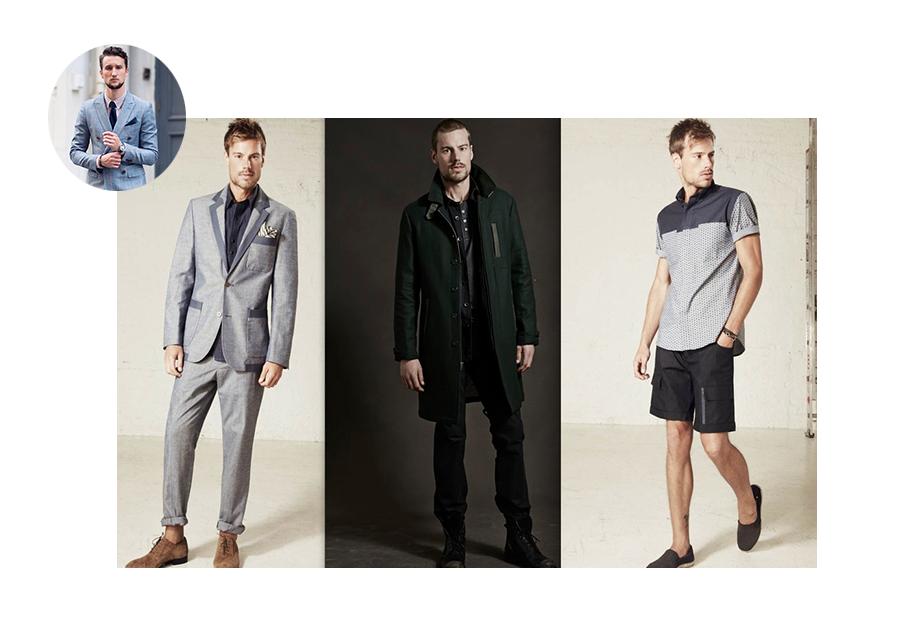 Marcel Floruss, One Dapper StreetNew menswear obsession:
W.R.K.
-- Work. Rest. Karma. They're based in New York and create beautifully designed menswear collections ranging from waxed cotton touring jackets to fun printed shorts and bright blue suits. The aesthetic is very versatile, young but not "trendy," and the clothing is unique and impeccably crafted, fashion-forward but with a very solid core collection and aesthetic. The designer, Matteo Gottardi, used to work at Diesel and Armani, and I know him personally. W.R.K. is basically a reflection of his personality: a couple of rough edges (the good kind), very passionate and very masculine.
I'd spend any amount of money on:
Shoes. Whoever said it's only women that splurge on shoes -- well, they lied. Often I stand in front of the mirror, dressed and all, without shoes on and it just looks horrible. Shoes can make or break a look, and are often what I look at first in an outfit.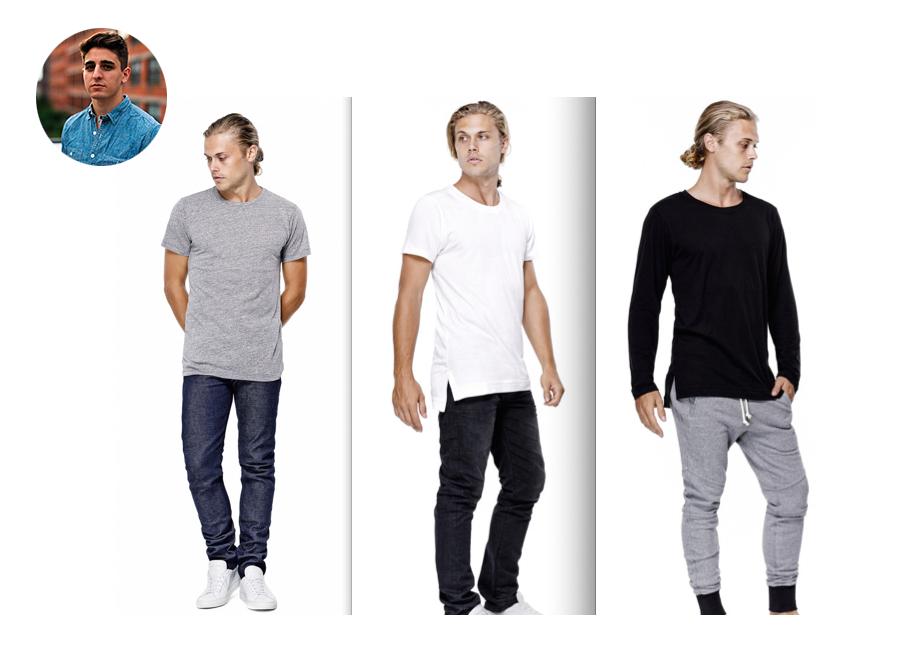 Jake Woolf, GQNew menswear obsession:
John Elliott
has to be my favorite new menswear brand right now. Elliott is one of the best menswear designers in the game today because, simply, he just gets "it." He understands what young men are into these days in terms of aesthetics, but his clothes go much deeper than what they offer on the surface. John gives his customers the best in terms of quality because he cares about how his pieces will wear over time. Everyone has that hoodie or that pair of sweatpants they will never get rid of, and John Elliott is creating those pieces for a new generation.
I feel most confident in:
Something brand new that I know looks really good on me. It's like walking out into the world in fresh armor. I'm sure other people are probably most confident in pieces they've had forever that they know they look good wearing, but for me, there's always something new on the horizon that could look better (is that messed up?).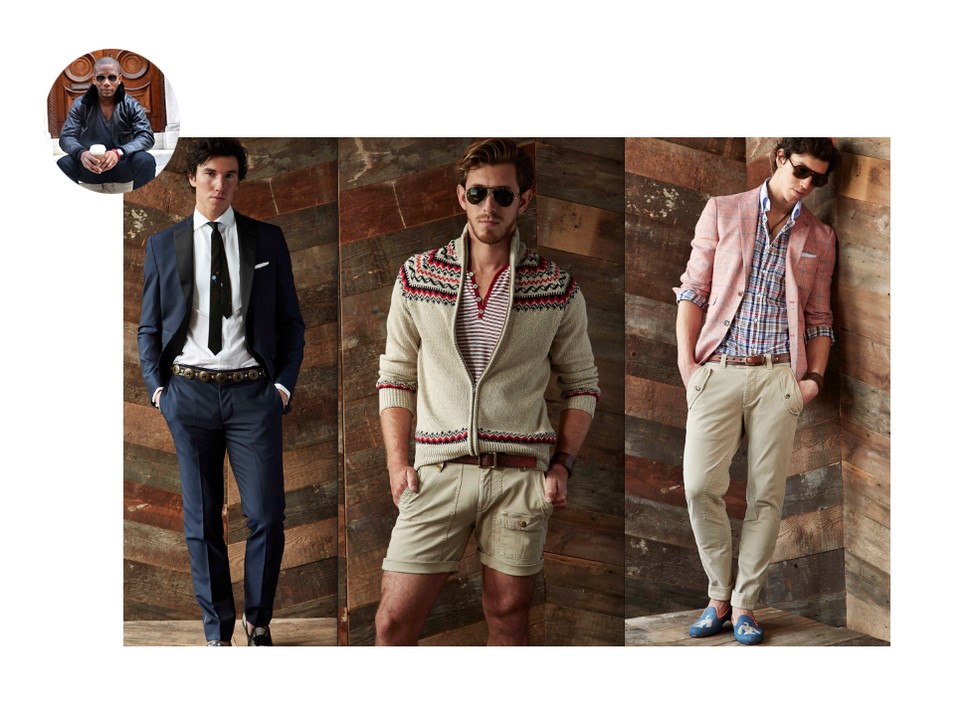 Sabir Peele, Men's Style Pro
New menswear obsession:
Michael Bastian
isn't new, but he's finally getting his shine. He does something that reminds me of my childhood growing up in Philly when I used to rock Ralph Lauren (real or fake) all the time. He's reintroduced America to tailored sportswear, and he creates collections with a cohesive theme. There are a fair amount of pieces that can be worn casually, but he sticks to his tailored guns and that's crucial. Each fall season, when he drops a tweed suit with an exploded check pattern, I'm trying to cop it.
I wish more guys wore:
A watch. When a beautiful young lady asks for the time and you're fiddling around in your pocket trying to find your phone, you've lost that moment of looking like a gent or impressing her with your timepiece.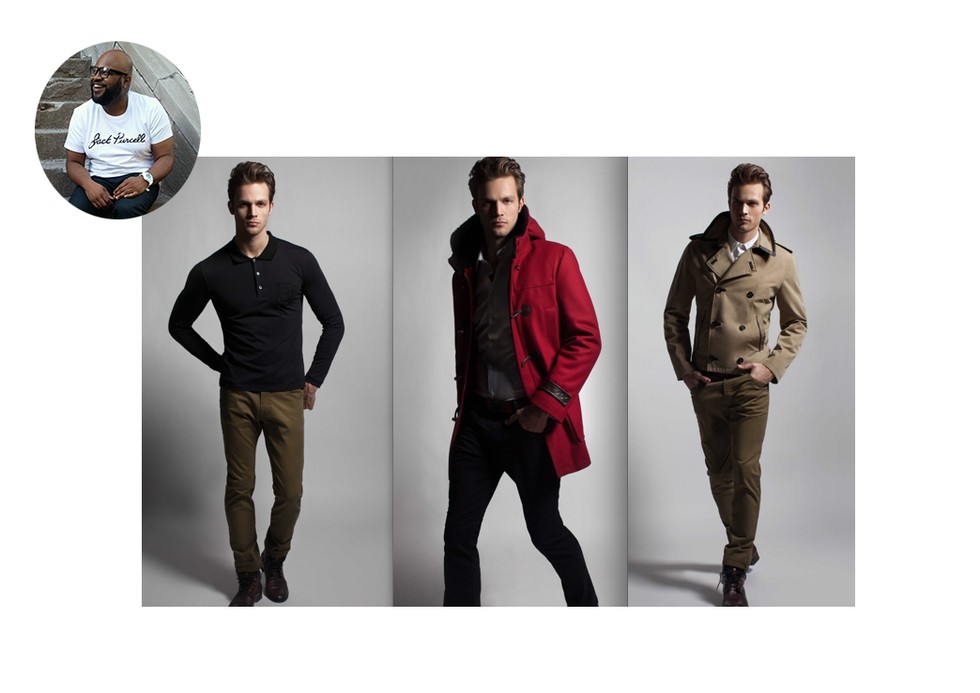 Christian Law, Fresher Than ChrisNew menswear obsession:
I'm a really big fan of
Brett Johnson Co.
  They've only been around for a few seasons, but the brand has a clear point of view and great attention to detail. They produce out of Italy, sourcing the finest of fabrics including leather and cashmere. They're not afraid to push the envelope from a style perspective, but no matter the color, cut or even embellishments, the brand remains masculine.
I wish guys would stop:
The leather-look outfit. Either commit to spending the money on a quality piece or let the trend roll by. Some faux leather moments work, but walking around in "joggers" that look like plastic is not fresh at all.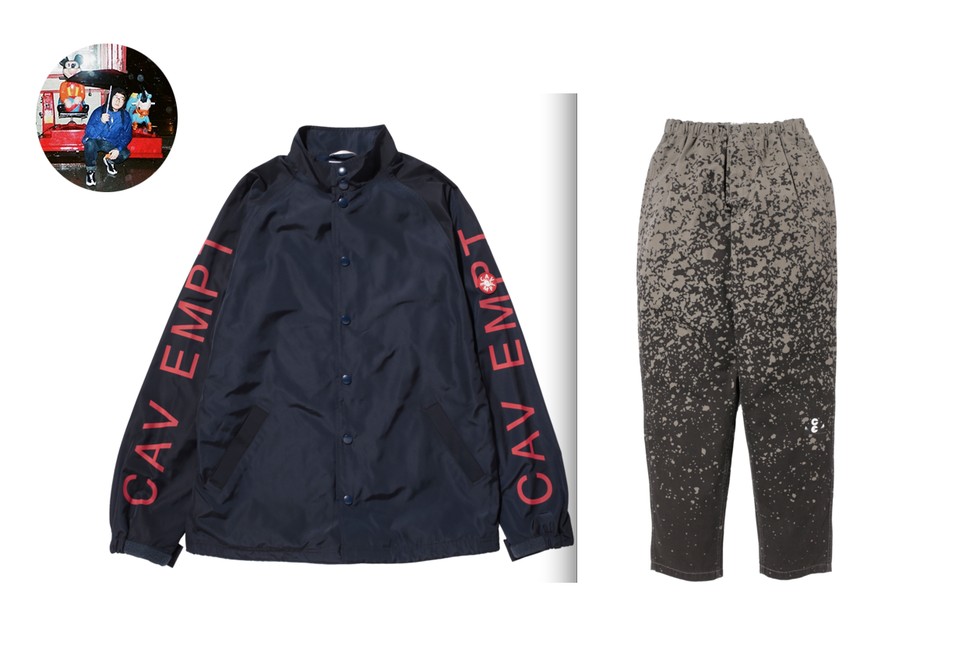 Rocky Li, Third LooksNew menswear obsession:
Definitely
C.E.
(Cav Empt). I grew up on streetwear, but it's been quite stagnant in recent years. It seems like the fashion world is constantly borrowing from streetwear and toning it down, but what I like about C.E is that they don't try to 'elevate' streetwear. C.E. is really based around really strong graphics pulled from a lot of weird 70's sci-fi, post-modern philosophy and internet culture/art applied to staples like jackets, hats, tees and hoodies. I'm a huge fan of the late 90s to mid-2000s era of Tokyo Harajuku streetwear brands, so I see his as an updated take on that with modern influences.
I learned the hard way not to:
Spend too much on 'luxury' basics. It's definitely not worth overpaying for a simple designer shirt just for the label. Look for items that are both practical but also unique enough that you'll look forward to wearing it again and again.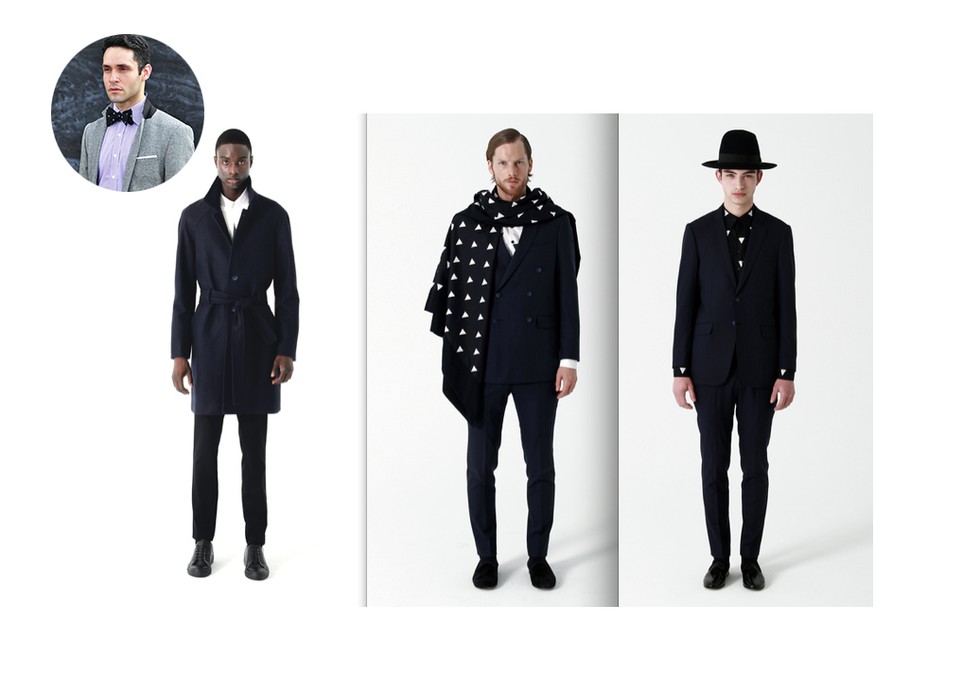 Alejandro Lopez, Adentro StyleNew menswear obsession:
One of my favorite menswear brands is from Honduran designer,
Carlos Campos
. His style is sophisticated and masculine, and he's all about the subtle details that make a huge difference once you take a closer look. Every collection tells a story, like this spring's soccer theme or next fall's Modern Gaucho. I love where his collections take you.
Most underrated men's accessory:
During the summer, the no-show sock probably gets dismissed or overlooked by most. I recently found the
Mack Weldon
no-show socks with the rubber lining on the back heel. It doesn't come off as I'm walking and that's changed my life for the better.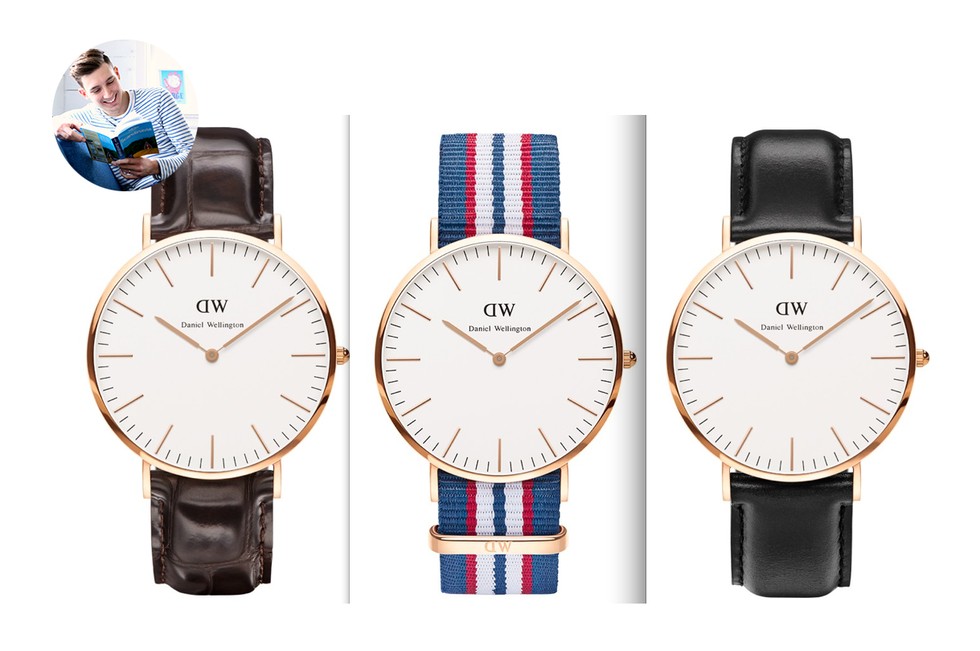 Will Taylor, Bright BazaarNew menswear obsession:
I've always been an accessories guy, so I was thrilled when I discovered
Daniel Wellington
watches while on a trip to Stockholm in Sweden last year. The brand embraces a classic preppy style that I just can't get enough of -- their range of watches manage to feel sophisticated and gentlemanly, while maintaining a laid-back and unpretentious feel. I love the Scandinavian feel to the designs; a look that's brought about through their effortlessly minimalistic approach.
I'd spend any amount of money on:
a good bag.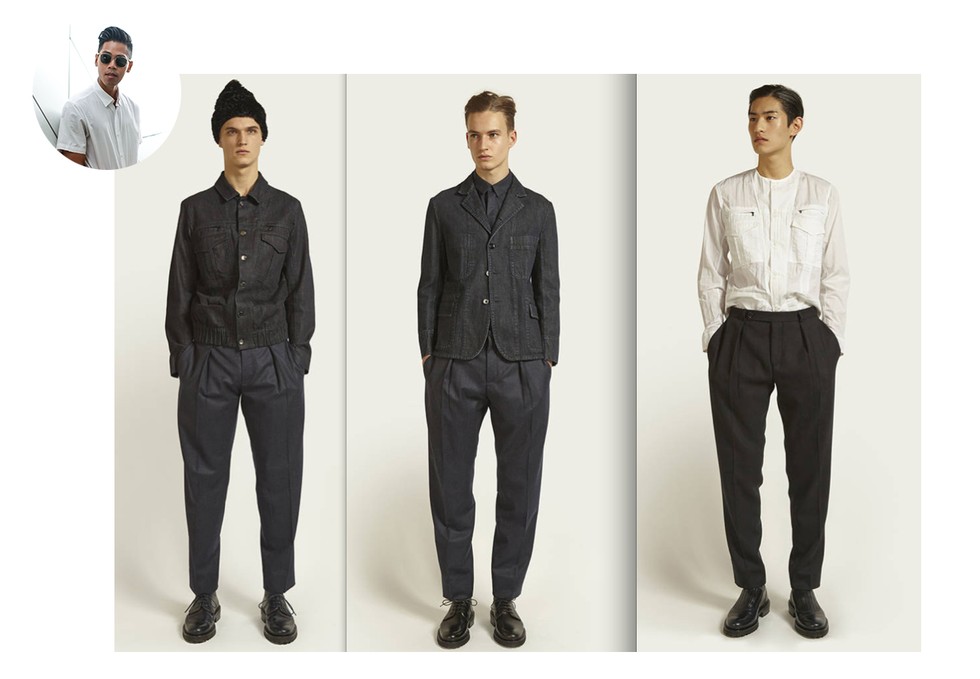 Anthony Urbano, Closet FreaksNew menswear obsession:
I've really been into the latest collections from
Carven
. After seeing the Fall '14 collection from Paris I was hooked on the sharp tailoring and clean aesthetic. The all-neutral color palette -- blacks, grays, tans -- felt very accessible but still modern and fresh. Fast-forward to Spring '15 and you get more of the same subdued palette but also some playful silhouettes. Blousy tops with boxy sleeves paired with slim trousers but then a chunky sandal -- I love that juxtaposition. It's definitely a brand I could see a lot of guys appreciating.
The best thing in my closet is:
My beige mac raincoat. I picked it up at an APC sample sale last year and it has proven to be the most versatile jacket I own. There's a removable fleece lining so I can still wear it well into the rainy spring season or even layer it over short jackets when it's really cold. It's just a classic piece and it goes with everything.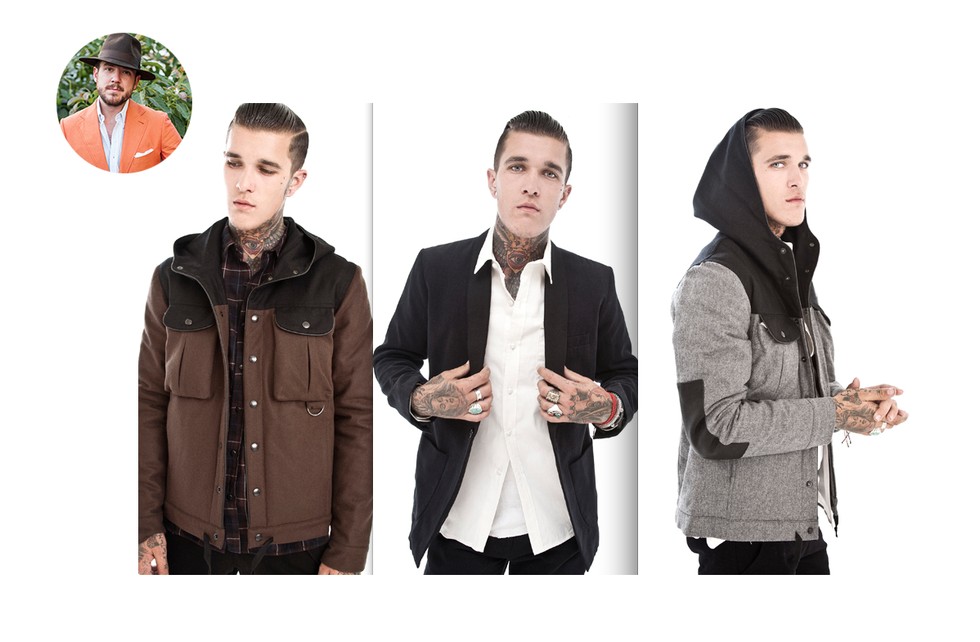 Dan Trepanier, TSBMenNew menswear obsession:
My friend Alejandro Rodriguez is nailing it with his line
Beautiful Fül
in downtown LA. Everything is made in America using quality ingredients and the aesthetic is the perfect blend of high-fashion and streetwear with a "retro rebel" feel. It provides an accurate narrative to the resurgence that's currently happening downtown.
I learned the hard way not to:
Multitask while ironing.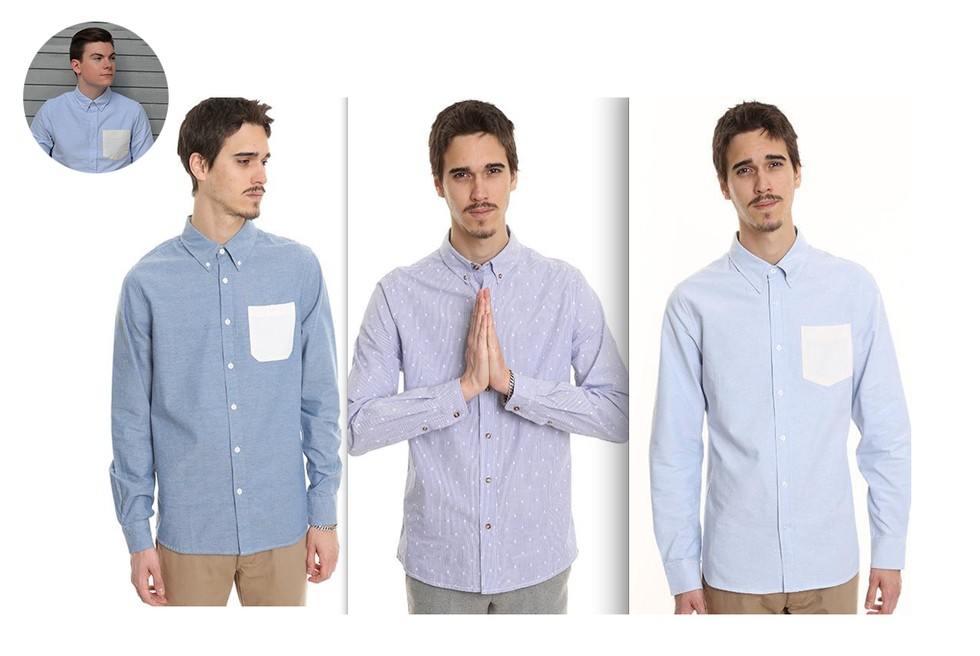 Ryan Charchian, The Fashionisto DiariesNew menswear obsession:
Dot BK
started as a Kickstarter -- they reached out to me to try out a shirt and I've been obsessed ever since. The cut, quality, and style are all what I look for in a shirt. The contrasting pocket is fun and makes the shirt more chic. I like brands that have a history, and even more so if they are a total Internet brand. You can see and feel the passion of the brand in each piece.
The secret rule to looking good is:
wearing clothes you would wear when you aren't with your friends. It sounds strange, but I wouldn't wear anything to work or with my fashion friends unless I would also wear it while running errands. You have to be confident in yourself and in your clothes to pull off an outfit.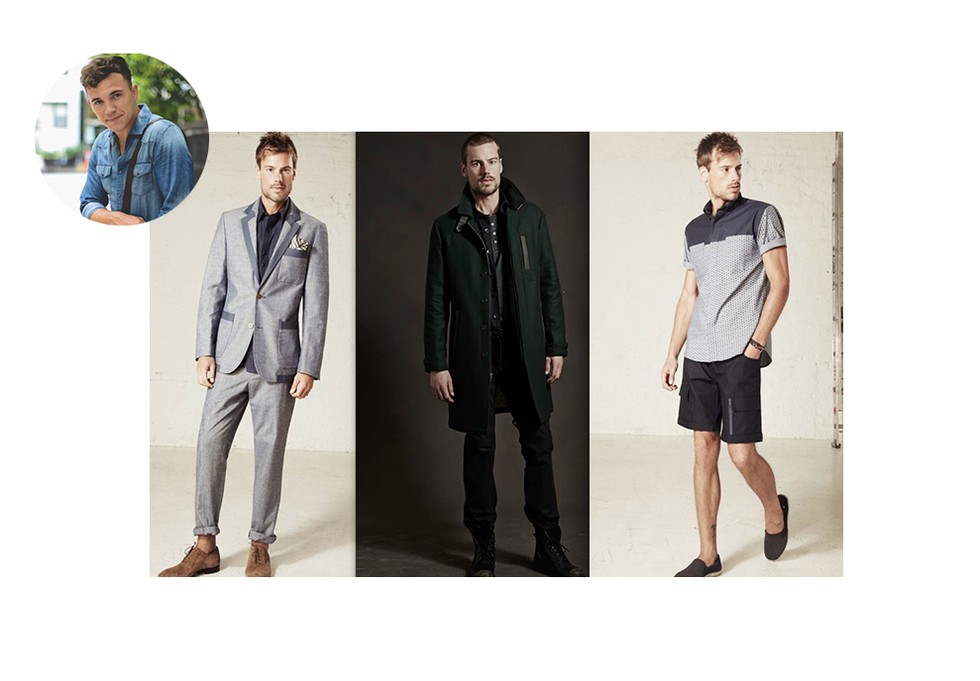 Justin Livingston, Scout SixteenNew menswear obsession:
W.R.K.
is a really great brand -- they're two seasons old, but they're gaining momentum at this point. I'm a big fan of utility wear, and they make really awesome khaki chino jackets, they have great jeans, and overall, the company is on a good path right now. They have such clean stuff, and their pieces are pretty neutral, but they'll always add a pop of red or yellow. They're super classic.
I wish more guys wore:
I love jogger chinos -- chinos that are cinched at the ankle. It falls more into skater style, but I wear it all the time on my blog, and I've had so many people say, "I've never thought to buy those!" It's being pushed outside of the skater culture into mainstream, and they're comfortable but also look really nice.