In the 1970s every fall I used to hitchhike from Provincetown, Mass to NYC and stay on a friend's couch to see practically every movie at that year's NY Film Festival. I have such amazing memories of discovery and revelations from the movies I saw. From September 30th to October 16th the New York Film Festival at Lincoln Center is celebrating its 54th collection of some of the best films you will see this fall. Favorites of the festival like Pedro Almodóvar, Olivier Assayas, Ken Loach, Jim Jarmusch, Kelly Reichardt and others return with new offerings but there are also extraordinary new voices like Barry Jenkins' exquisite Moonlight. Here is a round-up of 10 -- some I've seen and others I'm dying to:

Elle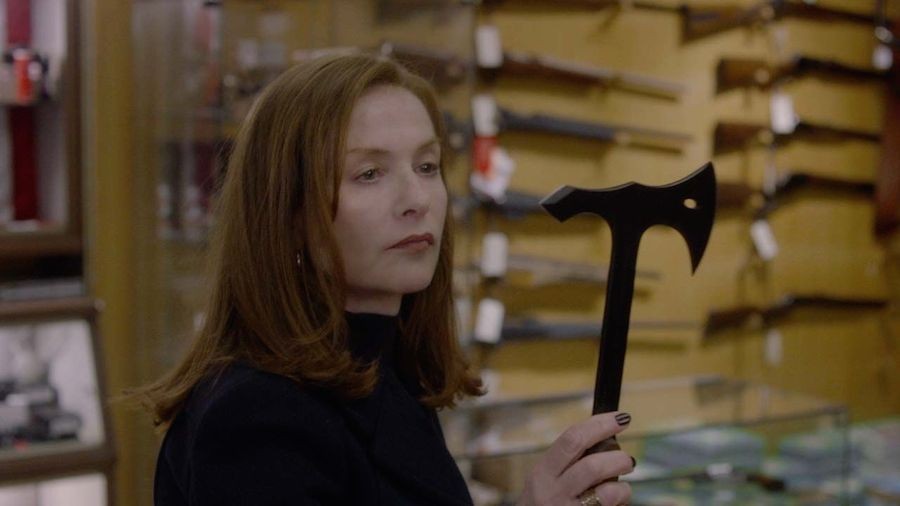 Exquisitely perverse tale of rape & revenge, with a towering performance by Isabelle Huppert and a return to top form for director Paul Verhoeven. With a wickedly witty screenplay, and Verhoeven's masterfully controlled direction, one is constantly kept one off guard at every turn. As for the sublime Isabelle Huppert, who is constantly raising the bar on herself, this is a high water mark indeed.
I, Daniel Blake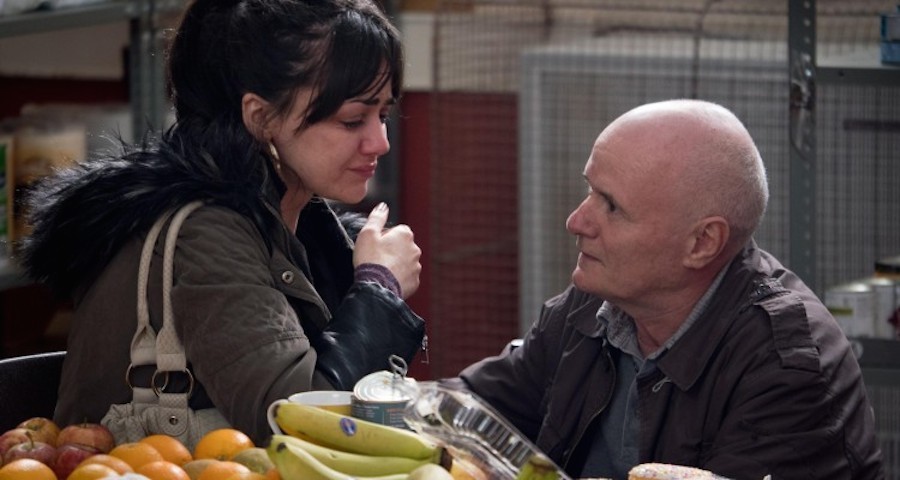 I admit, I'd kind of given up on director Ken Loach, but this film's simplicity, humanness and power just slayed me. Daniel (Dave Johns) is a decent, hard-working, 59 year-old carpenter and widower who is sidelined by a heart attack and told by his doctors he is unable to work. When his benefits are revoked he is thrust into a frustrating series of bureaucratic nightmares, just trying to get a hearing to overturn the decision. Both Dave Johns and Hayley Squires, as a single mom Daniel befriends, give such honest, naturalistic performances that this will rip your heart out.

Moonlight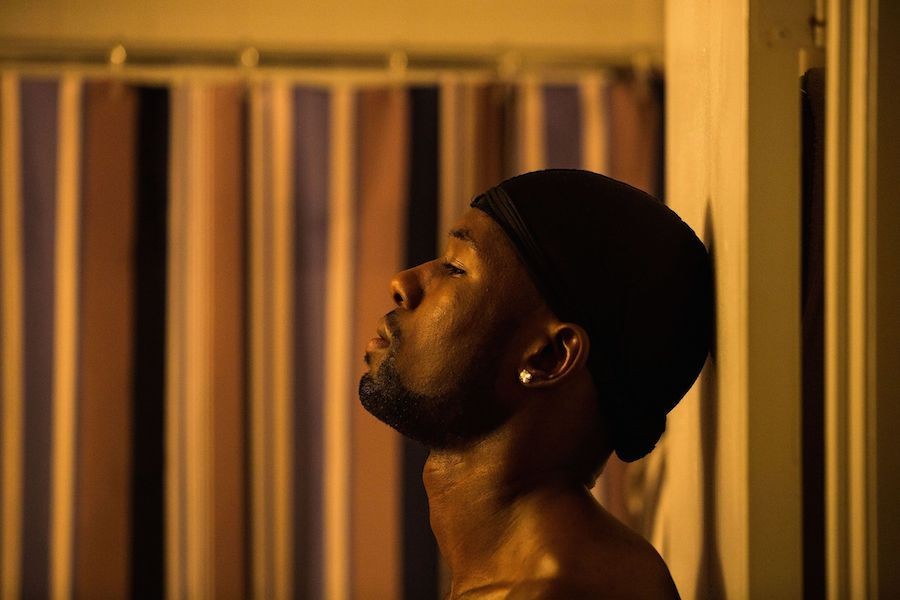 Quietly devastating drama directed with great lyricism and power by Barry Jenkins about the life of Chiron, a young African American raised in tough conditions in Miami. Told in three parts when we first encounter Chiron (Alex Hibbert) he is a skittish little boy of few words with his head bowed at all times. In his teenage years Chiron (now played by Ashton Sanders) suffers abuse from bullies and is tormented over his own sexual identity. In the third section (played brilliantly by Trevante Rhodes) he has transformed into a rough street thug but gets undone when an old school friend (Andre Holland) calls him out of the blue and he decides to meet him face to face. Those final scenes have haunted me ever since.

Paterson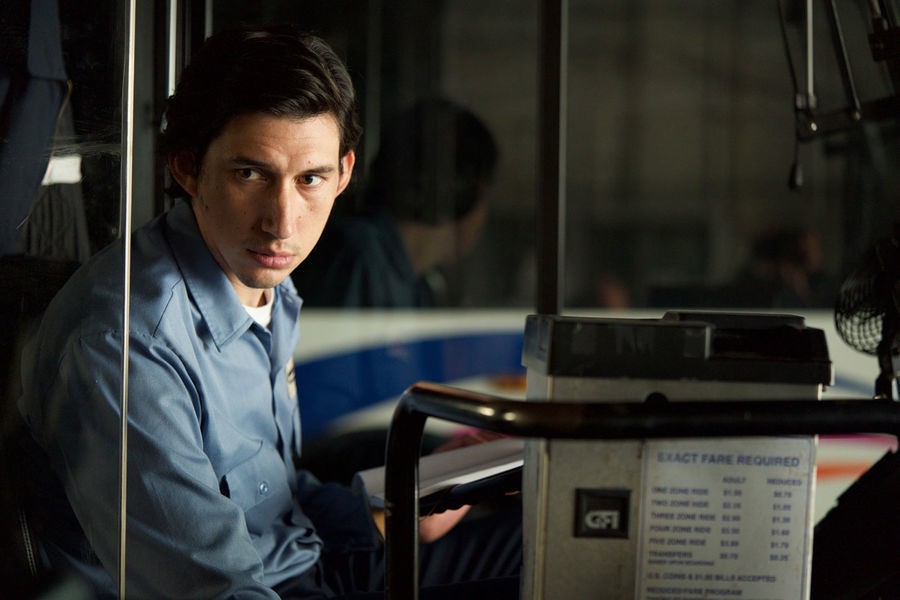 Jim Jarmusch's new film is about a New Jersey transit bus driver and poet named Paterson (Adam Driver), and what a wonderful, strangely beautiful, and odd movie it is. The movie leisurely documents his day -- flashes of passenger's conversations, an encounter with a little girl who also writes poems, and seeing twins (which mysteriously keep weaving in and out of his days). But like a great poem the deceptively simple premise builds to a surprisingly emotional and profoundly moving finish.

Julieta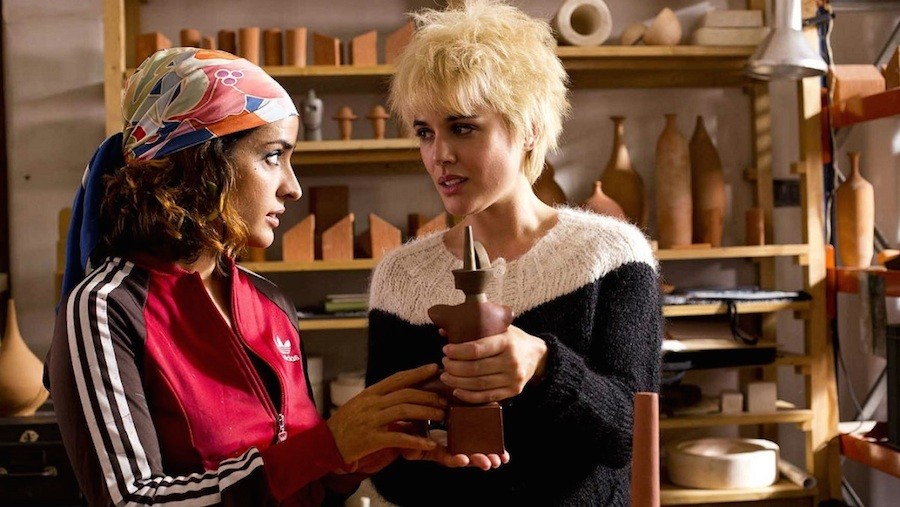 The latest wonder from Pedro Almodóvar is based on several short stories by the luminous writer Alice Muro. All revolve around Julieta (played wonderfully by both Emma Suarez & Adriana Ugarte) a young woman whose choice as to who to talk to on a train alters her life irrevocably. The chronology of this woman's life unfolds with great tenderness in a more linear fashion for Almodóvar but also with great artfulness and emotional resonance. Even the score by Albert Iglesia imbues the film with a hushed, quietly lyrical backdrop to this heart-rending tale of mothers and daughters.

Gimme Danger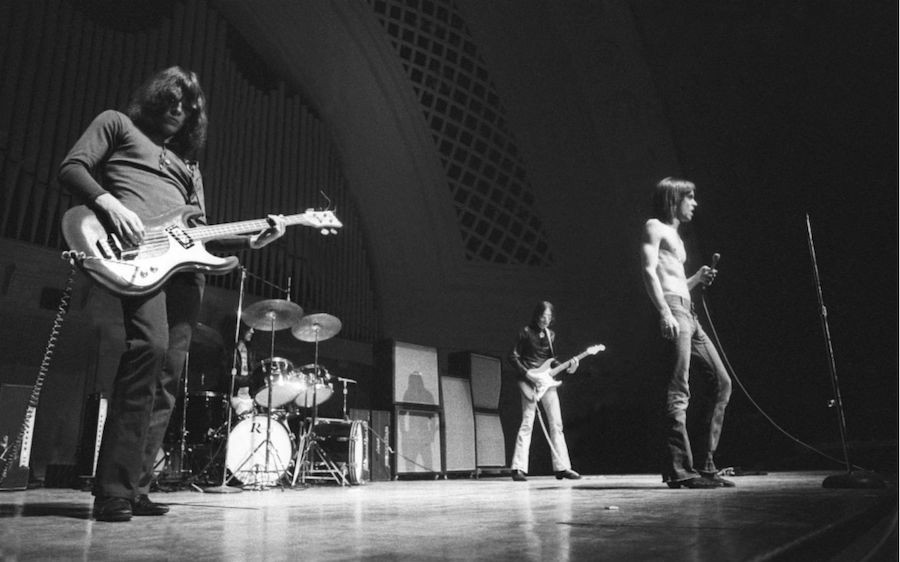 Don't miss Jim Jarmusch's other new film, a loving tribute to one of the greatest rock groups -- The Stooges. Lead singer Iggy Pop, born James Osterberg, was raised in a trailer park in Michigan, relentlessly practicing drums, and was part of many bands until he met brothers Ron & Scott Asheron and then Dave Alexander to became the hard rocking proto-punk band. The intelligent and frequently hilarious reminisces by Iggy Pop make for a terrific chronicle of this wildly influential band.

Personal Shopper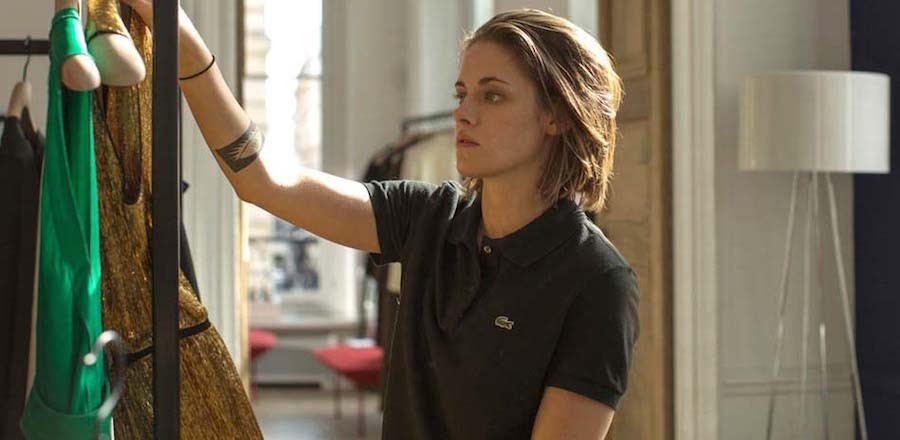 The newest from Olivier Assayas stars Kristen Stewart as a stressed out fashion assistant, haunted by her brother's death. There's supposed to be an eerie supernatural slant to this and friends who saw this at Cannes raved about it. Also, Kristen Stewart was so sublime in Assayas's The Clouds Of Sils Maria I can't wait to see her in this new one.
I Am Not Your Negro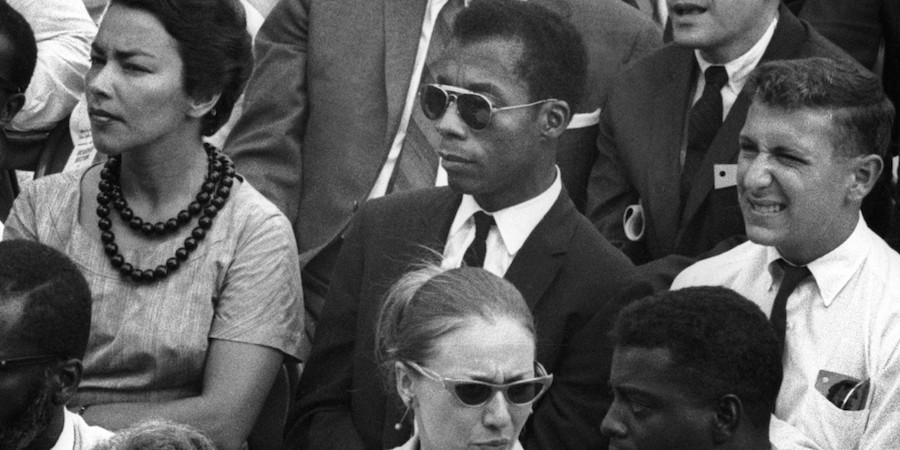 Haitian-born filmmaker Raoul Peck's documentary about the late great James Baldwin who was assigned to write about three friends -- Malcolm X, Medgar Evans and Martin Luther King in 1979. He composed an impassioned 30-page letter as to why he couldn't. Supposedly this film eloquently examines the tragic state of race in America with a voice-over by Samuel. L Jackson.

The Unknown Girl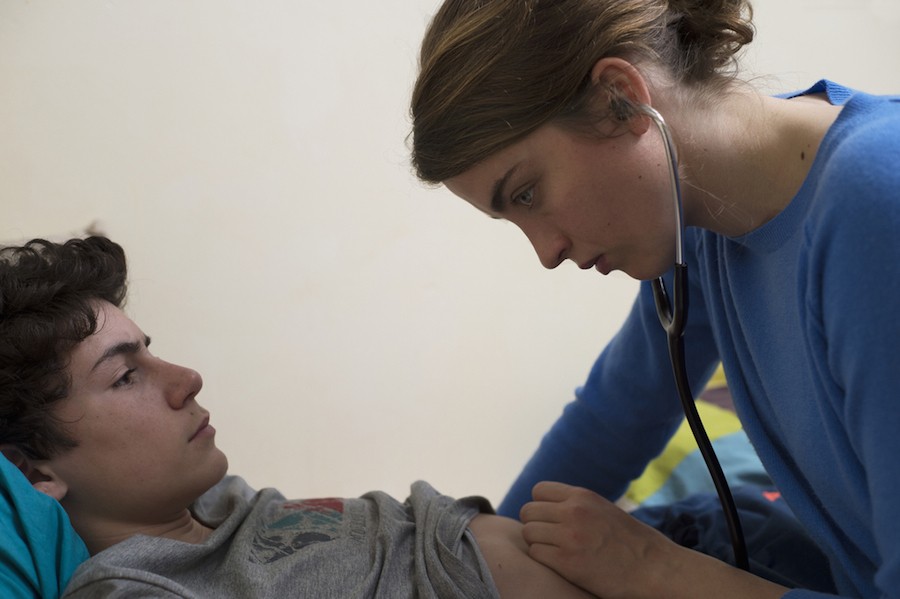 This newest offering by the talented Jean-Pierre & Luc Dardenne is about the tragic consequences of a doctor (Adele Haenel) who turns away a woman at closing time at a medical clinic. When the woman is found dead the next day the effect on the doctor is profound. These brother directors have turned out such astonishing simple but emotionally devastating human dramas that I can't wait to see this.

A Quiet Passion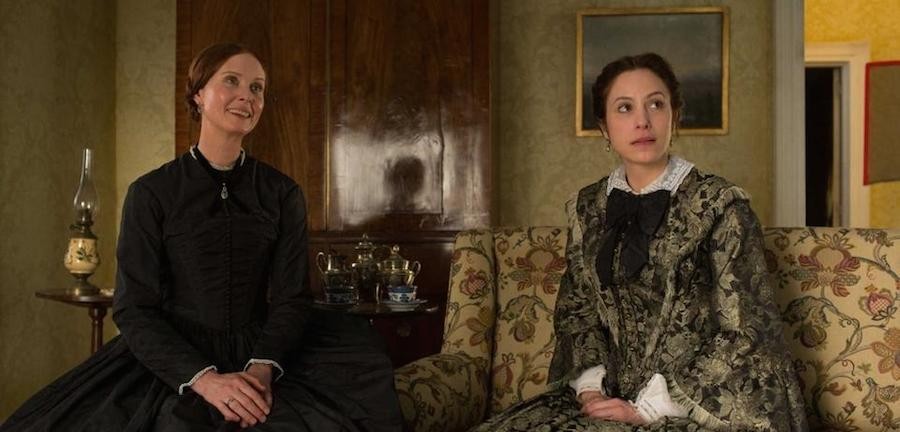 Terence Davies's personal memory pieces like Distant Voices, Still Lives and The Long Day Closes are permanently burned into my brain. This British director's latest is about 19th-century American poet Emily Dickenson and stars the luminous Cynthia Nixon in the lead. I am so there.