As the Paris collections closed yesterday with the ceremonial "parading of the MIU MIU," we pause to look back at the week (plus) that was in the City of Lights. From a few notable debuts to an elegiac farewell, the designers and front-row regulars did not disappoint when it came to fashion moments. Herewith the highs and lows that were:
Designer Debuts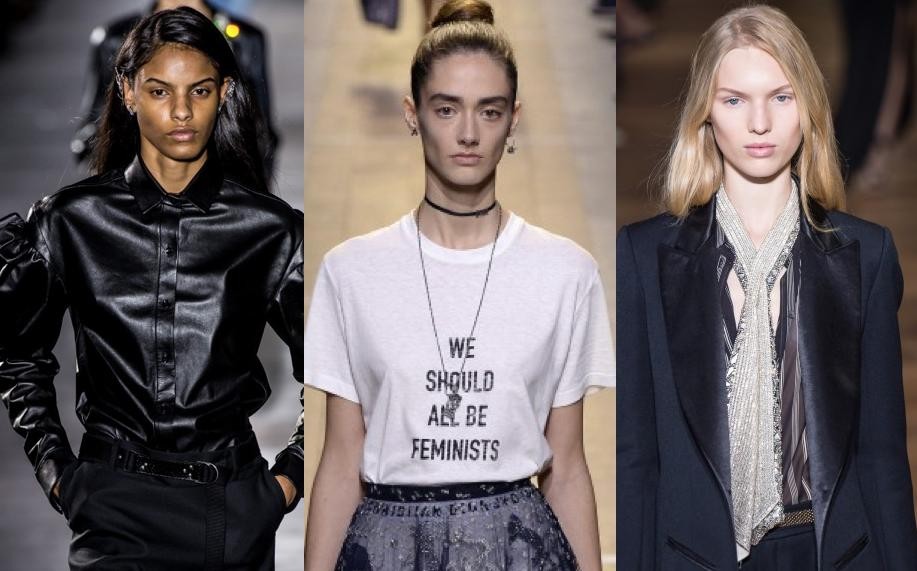 Randy Brooke via catwalkpictures.com
The Paris season was especially anticipated this month due to three major design shifts at some of the biggest houses in town. At Yves Saint Laurent—yes the "Y" is back—Anthony Vaccarello proposed a back-to-black spring 2017, whereas Bouchra Jarrar made a slinky foray into Lanvin with satin tuxedo suiting and sheer panels. But perhaps the most anticipated debut was Maria Grazia Chiuri, late of Valentino, who made a feminist statement, quite literally, for her first RTW collection at Dior. The receptions were mostly warm if hesitant, which perhaps makes the trio's next outings all the more critical.

Balmain Chills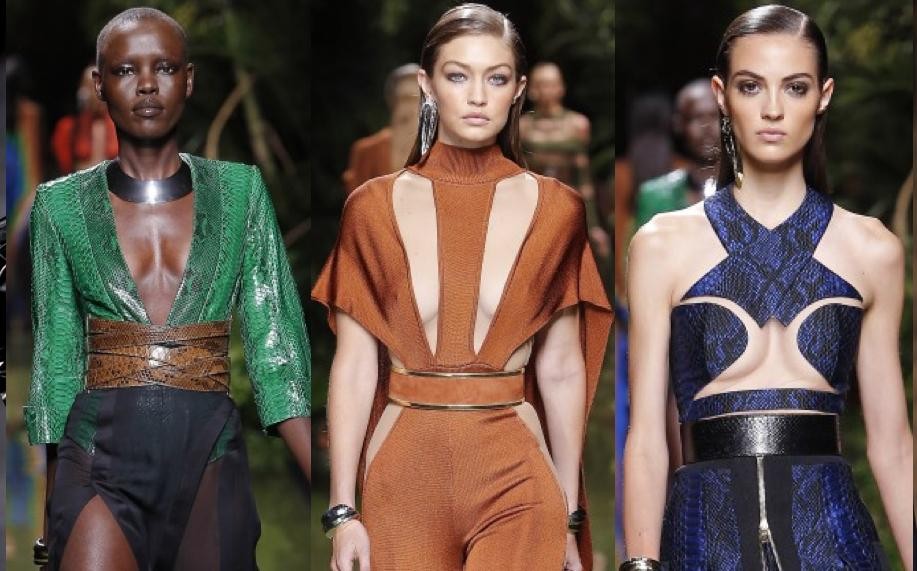 Randy Brooke via catwalkpictures.com
Olivier Rousteing toned down his usual aggressive, quasi-militaristic sex appeal for a much more chill jungle vibe. The result? Lovely, colorful, and still totally hot.
Cathy Horyn's Smoked Lentils
Chowing on warm smokey lentils and a poached egg at the Castigleone. Yum. Plus a glass of red
— Cathy Horyn (@CathyHoryn) October 3, 2016
Regular thing https://t.co/HPBb2Y5j9r
— Cathy Horyn (@CathyHoryn) October 4, 2016
Yes, Cathy Horyn is the greatest fashion critic of all time, and yes, her reviews this season were as shrewd and pertinent as ever. But there is nothing more delicious than when La Horyn tweets about what mouthwateringly scrumptious morsels she is availing herself of between shows, or the rare occasions they make it into her reviews. A cult group of fashion twitter hawks wait for it every season and this time she didn't disappoint. Regular thing indeed.
Loewe Was So Good, You Guys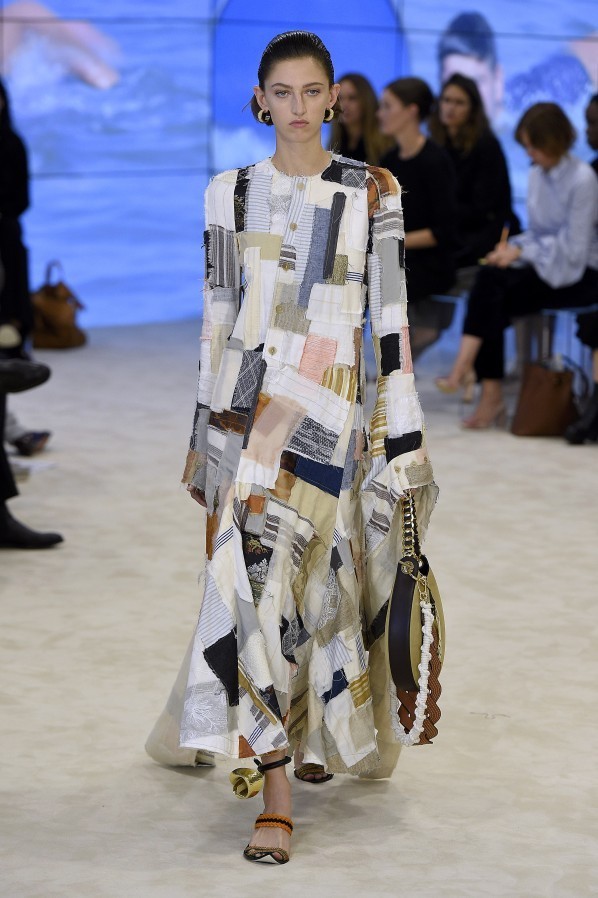 Randy Brooke via catwalkpictures.com
From the billowing blouses to that mesmerizing patchwork look that will be shot to death come spring, this show was intelligent, breathtaking and felt totally new; everything that one wants from a spring collection.
Chanelbots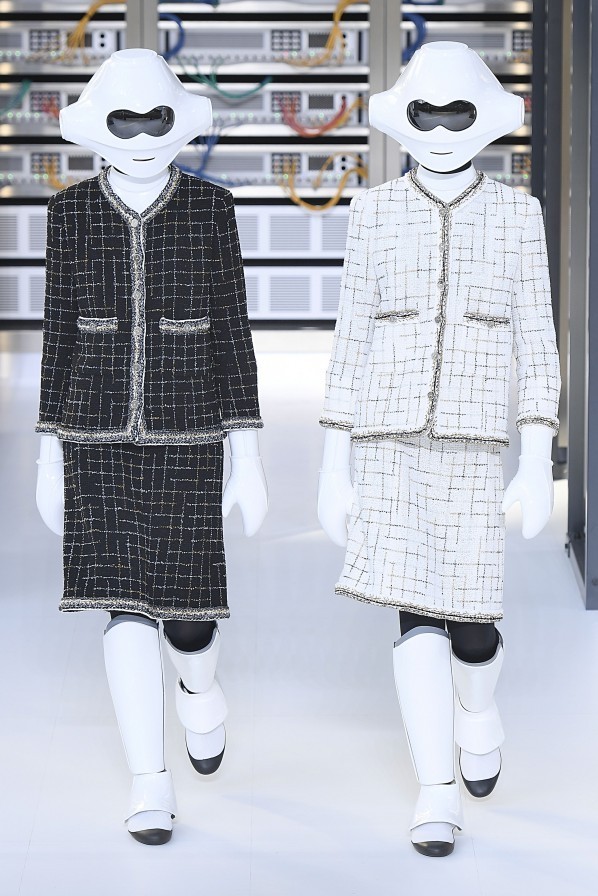 Randy Brooke via catwalkpictures.com
With Michel Gaubert's mix of "I Feel Love" pulsing in the background, Karl Lagerfeld took on A.I. with his usual élan and cheeky chic. It was one mother(board) of a collection with splashy prints and tweeds all in the palate of those otherwise-damnable cables that gather around USB ports across the world—-you know the ones. But somehow the Kaiser made them impossibly desirable, braiding them into tweeds or elucidating the scheme into full looks—talk about a higher intelligence.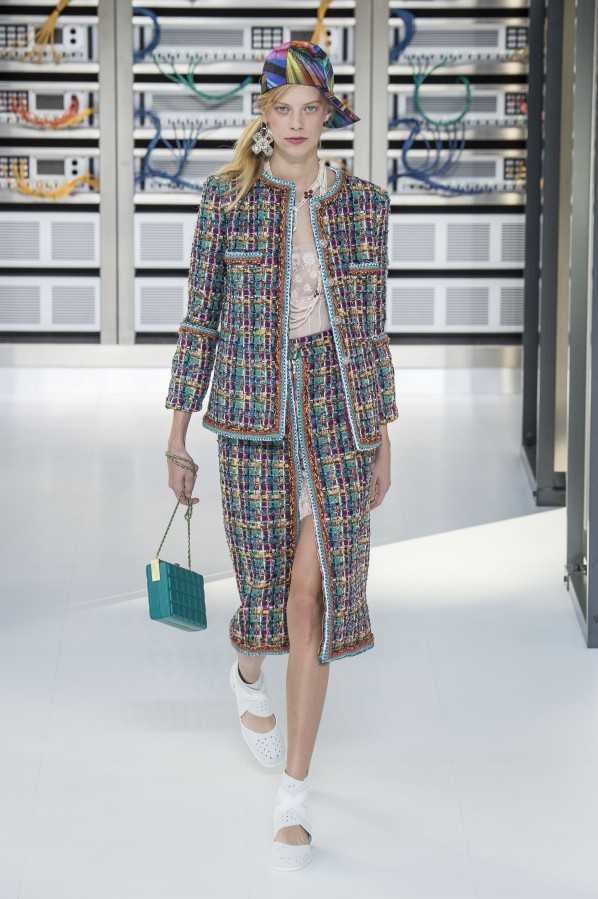 Randy Brooke via catwalkpictures.com
Rykiel Farewell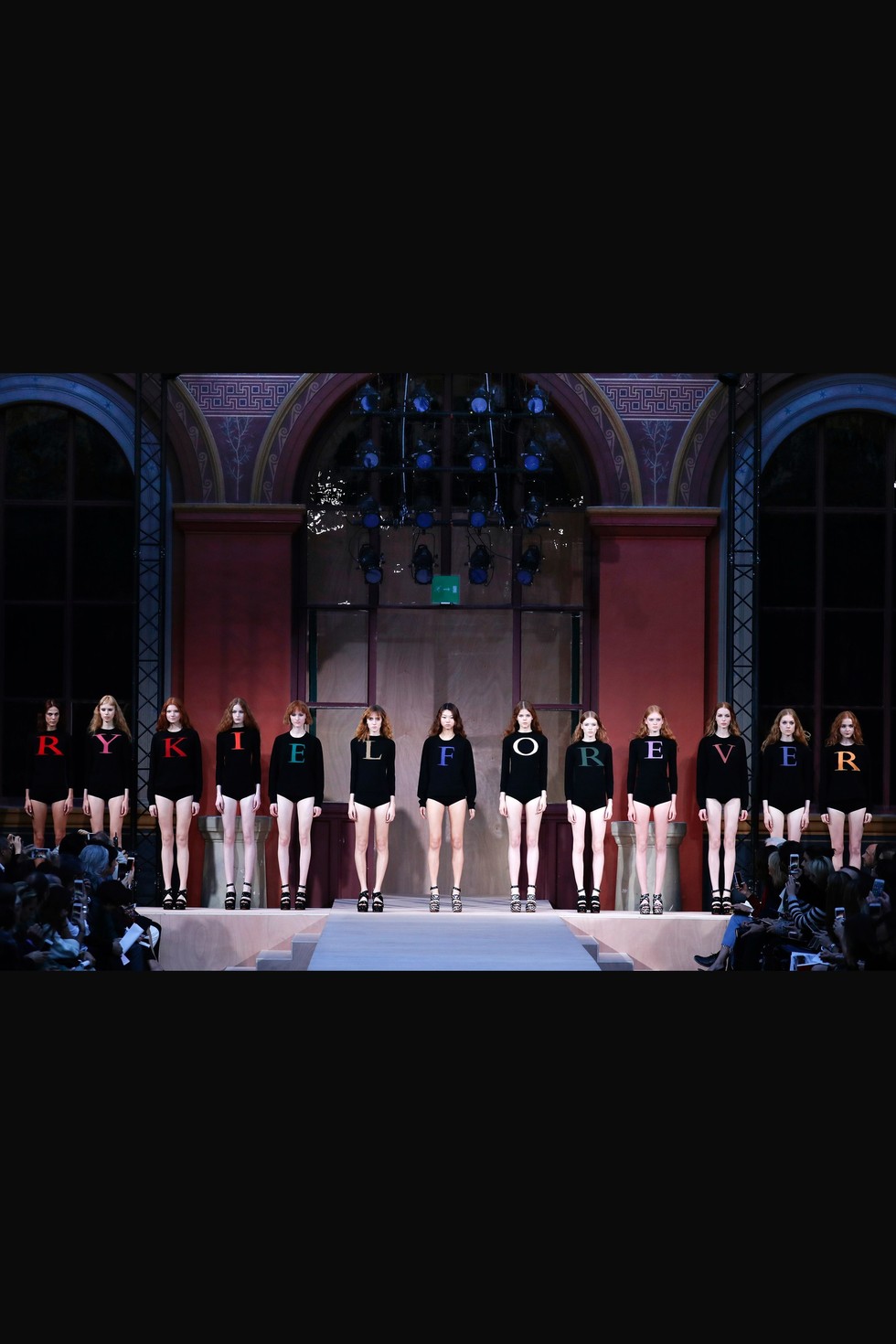 In August Sonia Rykiel passed away, so it was no surprise that in her spring 2017 show, Julie de Libran paid tribute to the design legend. As silver confetti rained down from the ceiling during the finale, a passel of models lined the runway in black bodysuits that read "Rykiel Forever."
Mother Daughter Bonding
A fun front row fixture during Paris were Courtney Love and Frances Bean Cobain. They took in Givenchy and Chanel, as well as a bunch of fashion week parties. Does this mean grunge is back for spring?
iPhone Update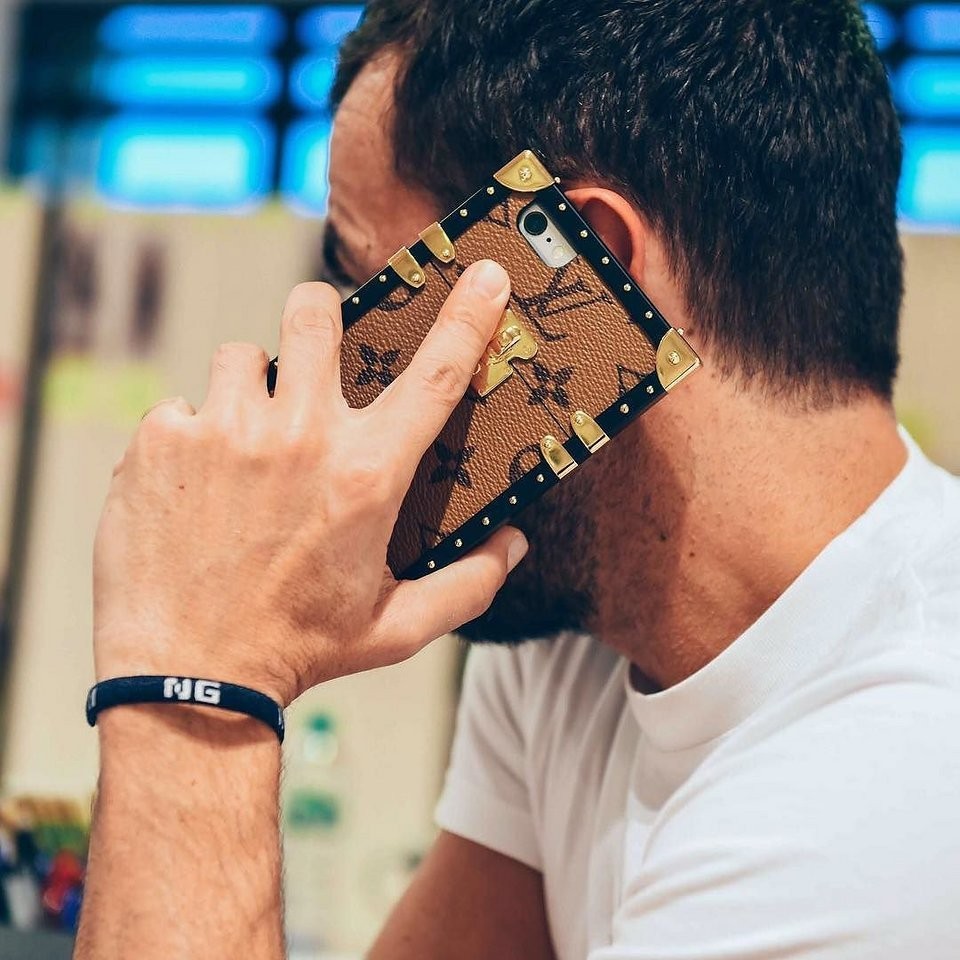 We predict this Louis Vuitton iPhone case that Nicolas Ghesquiere debuted at his spring show will sell like hotcakes. It's already been instagrammed a million times in the hours after show and is exactly the kind of accessory that leaves both fashion and tech obsessives drooling.
Kim Kardashian Robbed at a Paris Apartment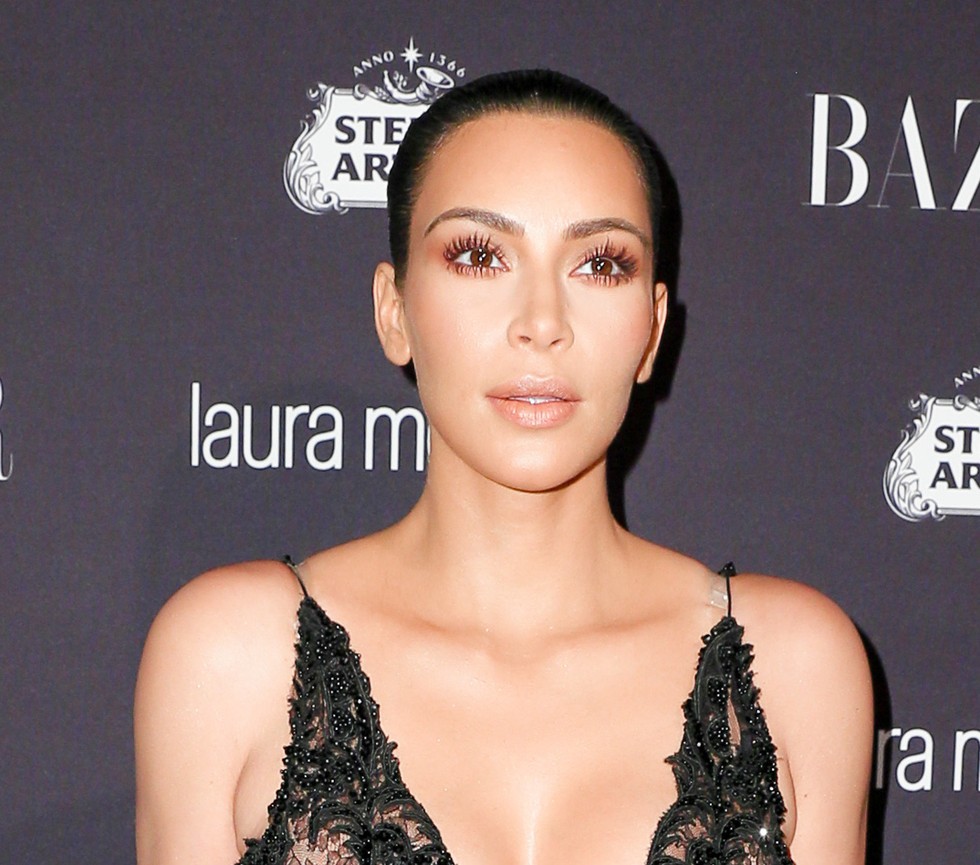 Via BFA.com
You of course know the story already: She was robbed at gunpoint. The details are horrifying. They still haven't found the perps. The reactions have been horrifying. All in all a chilling episode in celebrity news that cast a disquieting pall over the Paris collections.
State of Street Style
Some comments by Vogue editors during the Milan collections stirred the pot about the state of street style stars and the aftershocks were felt as the Paris shows rolled on. I like to think this image of Hari Nef and Eva Chen lets the air out of an argument that got a bit, shall we say, self-serious. Take your pictures, wear your lobster hats in The Tuileries, get paid! We can all be friends and professionals. Also…who can pull off a vintage Diana Ross tee (c/c @gabriel_held) with a Jacquemus blazer better than Hari? She's a winner, BA-BY….
Splash photo Randy Brooke via catwalkpictures.com