If your comic book knowledge doesn't go beyond Chris Pratt's newly defined abs in Guardians of the Galaxy don't worry. We're here to help. With styles ranging from hilariously absurd to beautiful watercolor panels, here's 10 of our favorite illustrators that will turn your Tumblr feed into the perfect comic strip.

1. Simon Hanselmann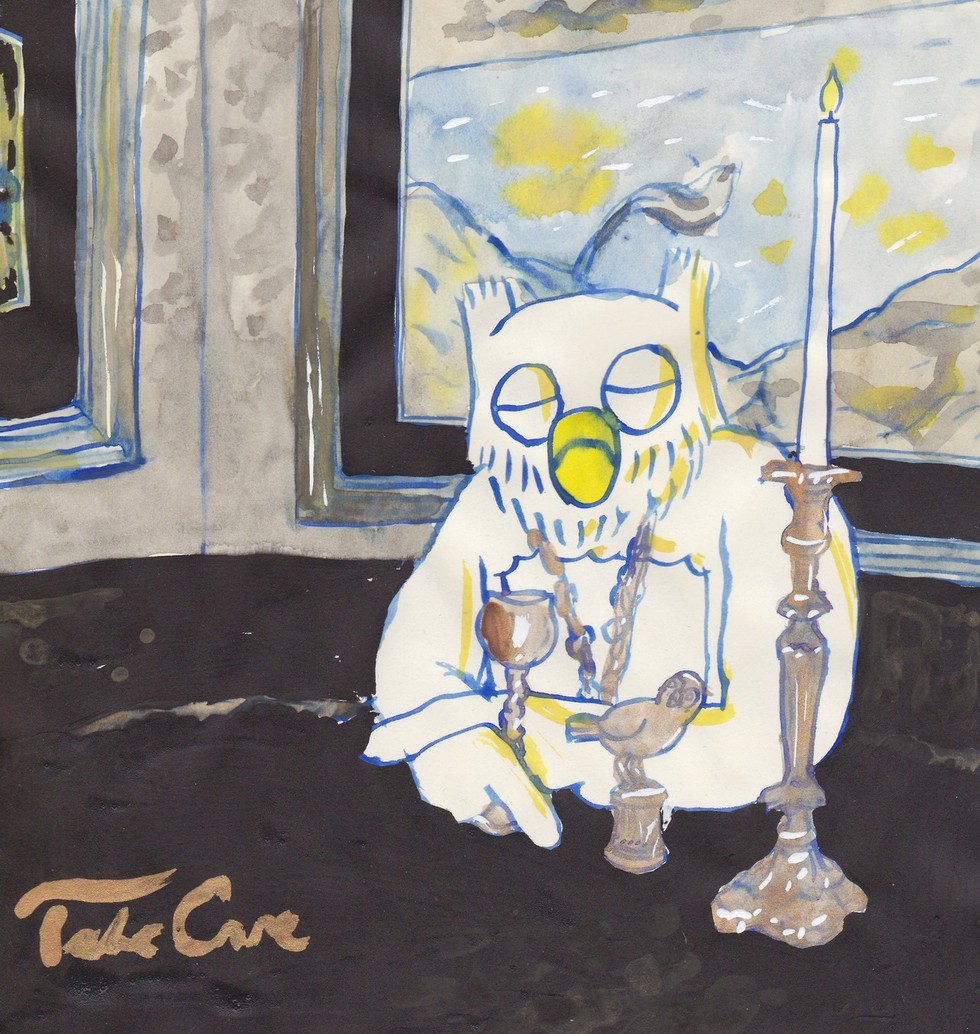 Australian illustrator, Simon Hanselmann is best known for his comic book characters Megg, a depressed witch, and Mogg, her best friend/black cat. They're both huge stoners. Hanselmann's comics can get dark and existential but he's definitely got a wonderfully weird sense of humor. Like, check out this Drake owl.


2. Ellie Andrews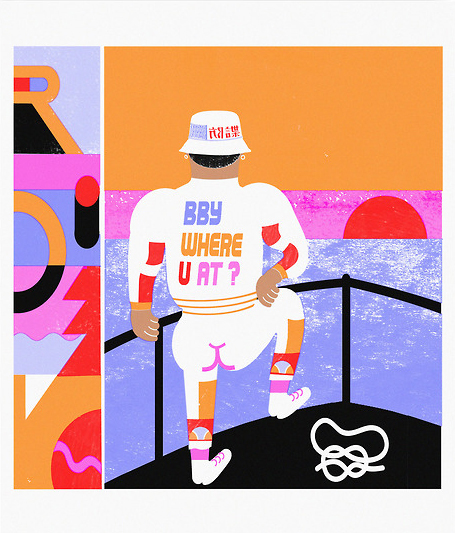 Ellie Andrews blends her classic style of hand-drawn comics with clean lines and geometric shapes. We love the t-
shirts
that she designed for ASOS and are big fans off her attention to (butt) detail.
3.
Will Laren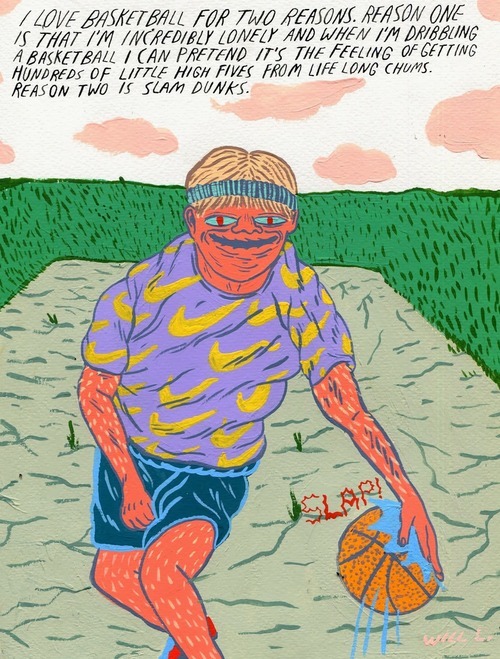 Will Laren is known for his hilarious monster comic series. With his offbeat sense of humor, it's hard to tell what the punchline will be.
4.
Ben Marcus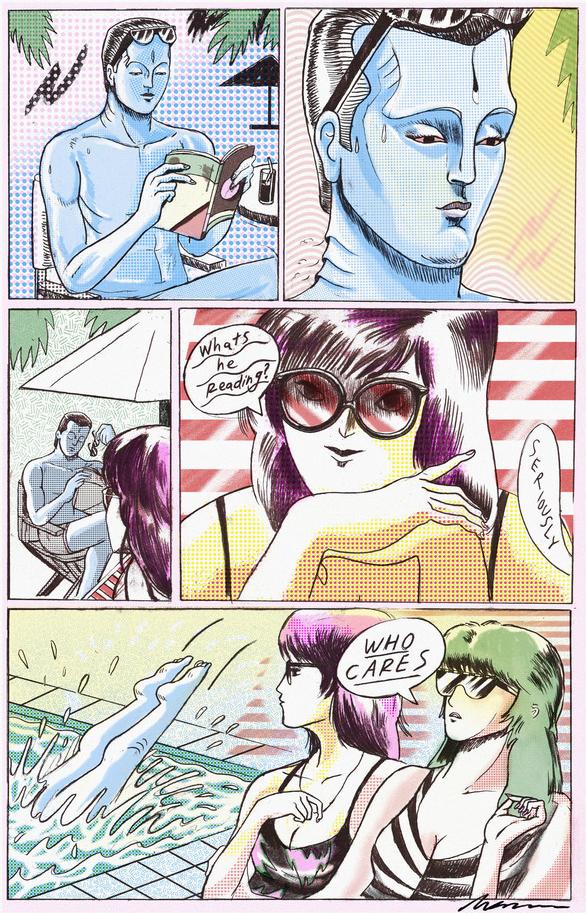 Chicago-based artist, Ben Marcus makes comics that feel inspired by all things trippy, alien, and David Bowie.
5.
Aidan Koch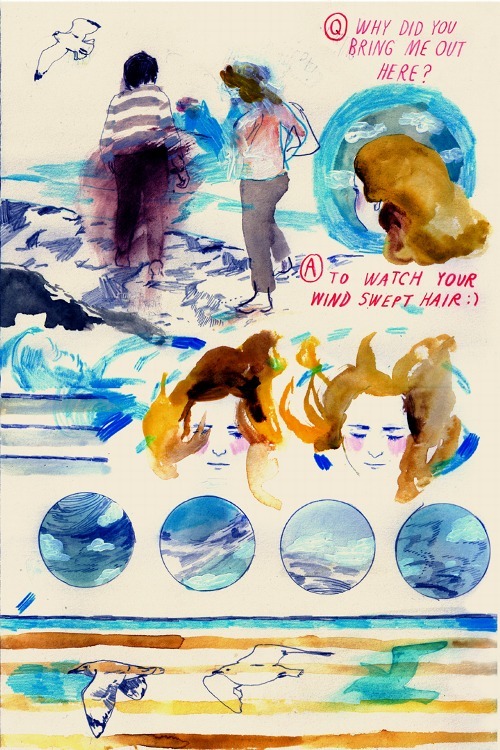 Aidan Koch's comics are minimal watercolor landscapes and abstract vignettes. But even without a narrative, it's easy to get lost in the worlds that Koch creates.
6.
Nicole Genelli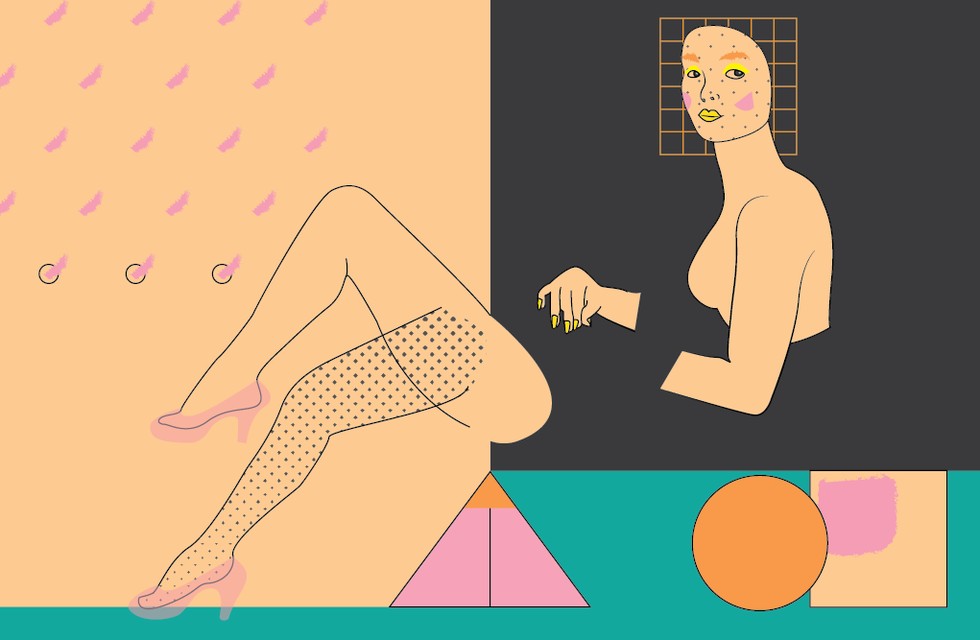 Nicole Ginelli's comics are hybrids of
Duggie Field
's future aesthetic and nail salon art. We love her use of bright colors, graphic vectors, and 80's inspo.
7.
Laura Callaghan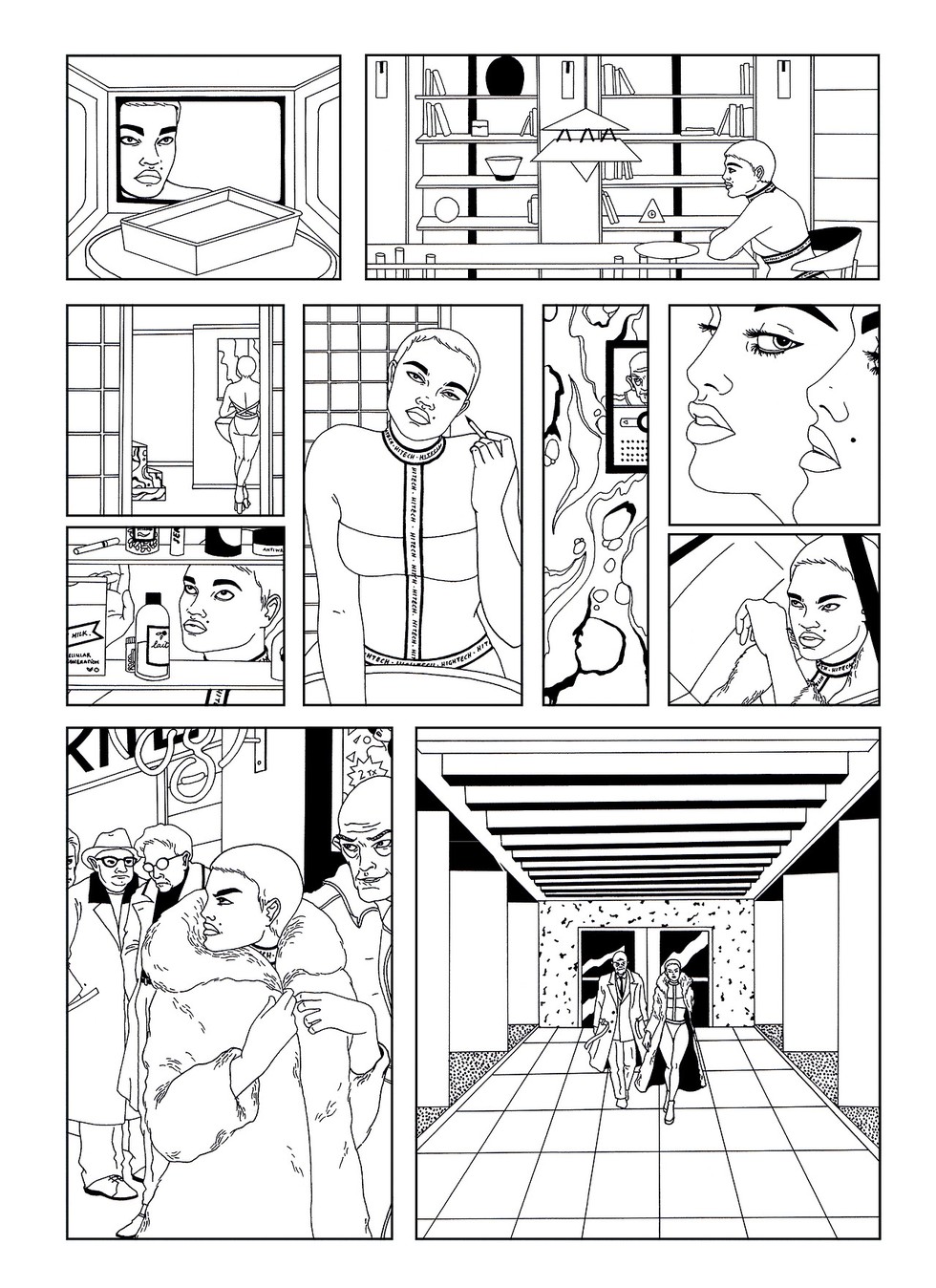 London-based illustrator Laura Callaghan draws girls that love
Wuthering Heights
and Frida Kahlo. If they weren't just illustrations, you would want to be BFFs with them. Callaghan's latest comic,
First Date
-- that recounts the hilarious horrors of online dating -- is a must read. 
8.
HTML Flowers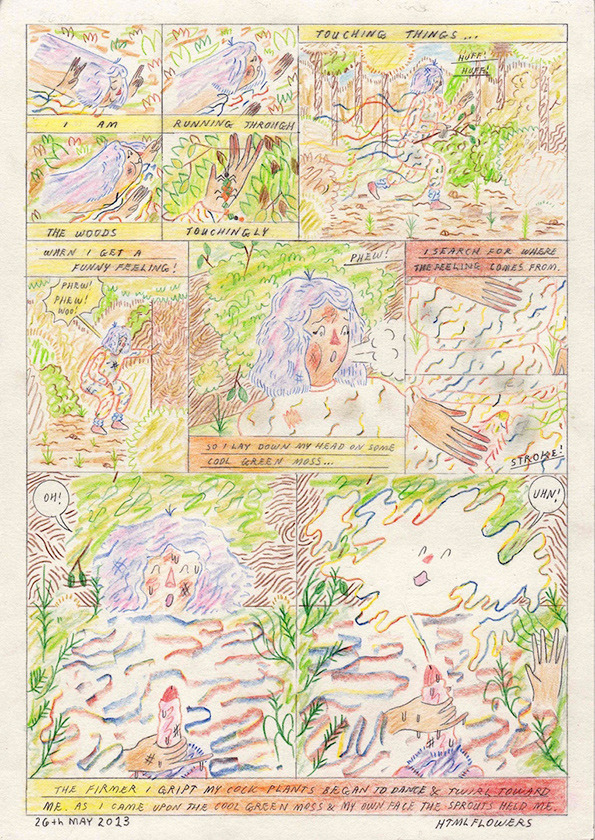 Grant Gronewold, aka HTML Flowers, has such a great acid-trip, sketch book style. His Tumblr serves as an invitation into his secret world full of magic and flowers.
9.
Sarah McNeil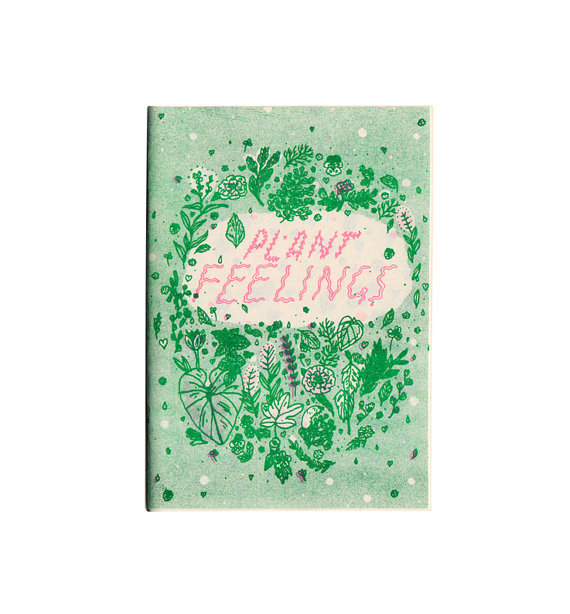 Sarah McNeil's illustrations are charmingly twee. Her Tumblr, "Secret Pretty Things" is a pastel dreamland. We love her zine
Plant Feelings
because plants are people too.
10.
Ginette Lapalme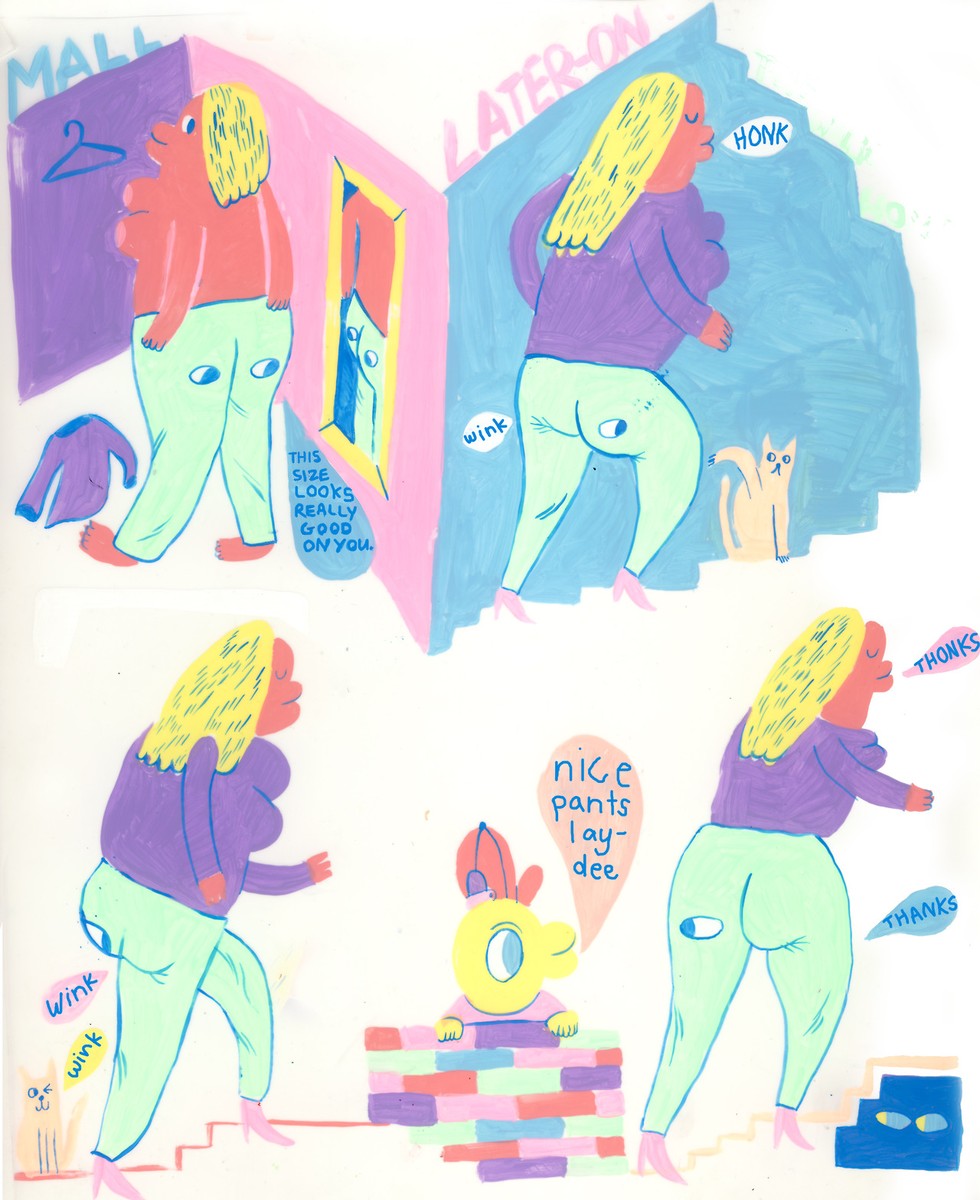 Ginette Lapalme's Tumblr is a colorful and crafty haven. In Lapalme's world, everything is small, cute, and has eyes. We'd love to live there permanently.